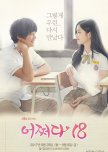 Although there are slight differences how the time manipulation works when comparing both dramas, they are about returning to a certain point in time. The protagonists fall in despair full of regret from experiencing something irreversible, and try to alter a tragic fate after being given another chance. A pure love story of an earnest attempt at trying to save the one they love.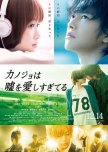 They are completely different stories, but the feels of both the female leads (FLs) are the same, that they both sing in a band and have great voices.

They both perform in front of a big crowd, that is why I got the same feels. The songs on both of the movies are great too.

The leading men are also both handsome and has a lot of charm. If you like movies with music on it, watch both movies.