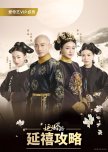 they are set in the same historical times. Both are about the women in the emperor's harem. The female character's are both strong though I like Ying Luo better. They both have scheming concubines.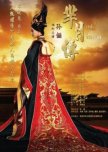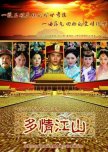 Similar genre, this is the story of Emperor ShunZhi (15 March 1638 - 5 February 1661 Qing Dynasty) with Empress Xiao Xian or also known as Lady Dong Xiao Wan, later known as Imperial Consort Donggo. By historical records, Emperor ShunZhi is the grand father of Emperor Xiang Long (Hong Li) in this Ruyi's Royal Love In The Palace.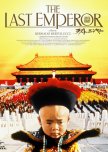 This "The Last Emperor" has 2 different choices, it has the longer version the drama and the movie itself. Both are great stories. The Last Emperor foretell the endings of Qing Dynasty. And by historical records, The Last Emperor - Xuan Tong Emperor (7 February 1906 - 17 October 1967) also known as Pu Yi, is the grandson of Emperor Qian Long (Hong Li) in this Ruyi's Royal Love In The Palace. It shown the down falls of Qing Dynasty after Emperor Qian Long (Hong Li) named his successor the 15th son - Yong Yan (Emperor Jia Qing from 13 November 1760 - 2 September 1820). During his reign it was the doomed era of China as opium started to smuggling in and also related to another historical even the marriage of Emperor Jia Qing with Empress Dowager CiXi.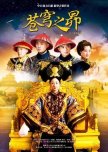 Ruyi's Royal Love in the Palace is the sequel to Zhen Huan. But both are harem dramas and they can be watched without having to watch the other.
Zhen Huan covers the harem of emperor Yongzheng and in Ruyi, Yongzheng's son, Qianlong, rises to the throne and the story focuses on Ruyi, a consort of his harem.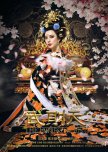 Both are harem dramas. Empress Of China is set in the Tang Dynasty, in the reign of Tai Zong Li Shi Min. Ruyi's Royal Love In The Palace is set in Qing Dynasty and the emperor is Qianlong, the sixth emperor of Qing, son of emperor Yongzheng. Main female leads must survive the cruel harem life.

Fun fact: in both dramas the main character's name is Ruyi.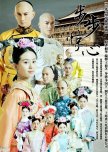 Both dramas are set in the Qing Dynasty and adress the hardships and struggles of the palace life faced by women in that time period. Scarlet Heart is a time travel drama set in the reign of Kang Xi and we see Yongzheng rise to the throne. Ruyi is a harem drama set in the reign of Qianlong, son of emperor Yongzheng.