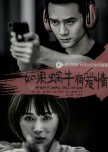 I would like to first address that Memory Lost is a series and when I refer to its title, I am referring to the entire series and not just season one.

Both of these stories were written by the same author, Ding Mo, and turned into dramas.
They are similar in that they are both a crime investigation series, and follow a string of crimes that connect and eventually lead to the main culprit. The female leads in both stories have a specialty in psychology, and at first, the male leads in both dramas develop some sort of disagreement with the female leads' psychological analyses, until later when they gradually learn to appreciate it.

The one difference would be that Memory Lost is definitely a lot easier to follow and understand compared to When a Snail Falls in Love because it spans over multiple seasons, allowing the story to unravel leisurely. The story and relationships in When a Snail Falls in Love were complied into one season, leaving everything to be more fast-paced and you would have to really pay attention to fully understand the entirety of the story.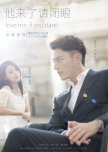 They are both by the same author. In both movies there is one very smart profiler and a girl/woman who is also very good in finding the culprit. In both movies there is a person who uses hypnosis.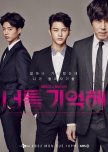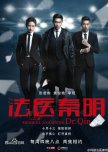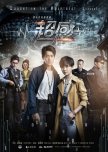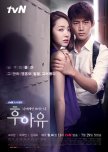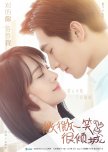 Considering how similar the main couples are in these two dramas. I'm surprised it's not even recommended. The genre is completely different. Memory Lost is a detective drama. The elite detective team vs. a team of criminal masterminds.

But I think Memory Lost amends the main weakness of Love O2O. The lack of chemistry. Xiao Nai is more often creepy than charismatic. Bei Wei Wei rarely shows any emotion other than blushing. While handling of plot, side characters etc. is awesome. A romance drama is incomplete if you can't feel the chemistry between the leads.

On the other hand while Han Chen is pretty possessive like Xiao Nai it comes off as more lovey dovey rather than creepy. Acting of Bai Xin Ji is leagues better than acting of Bei Wei Wei. And you can feel the chemistry between leads almost immediately.

Comparing the two in Memory Lost you get a way better OTP and a more exiting plot, with good twists, in Love O2O you get excellent side characters and realistic geek environment (Unlike some infamous shows).