The website is currently undergoing maintenance. Sorry for the inconvenience.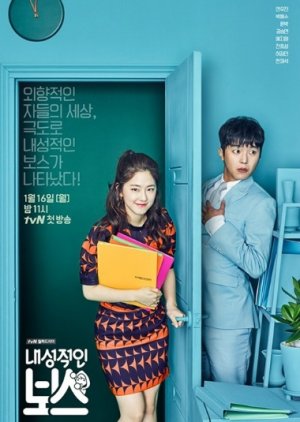 Introverted Boss Episode 1
---
---
Eun Hwan Ki is CEO of a successful marketing company, but his difficulty with social interactions means he avoids all of his employees and cannot bring himself to talk to Chae Ro Woon, a former opera performer and new employee. (Source: DramaFever)
Introverted Boss Recent Discussions
Introverted Boss Episode 1 Reviews
There have been no reviews submitted. Be the first and
write one
.