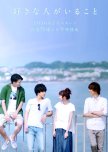 A really great Taiwanese drama about a girl who works at a small shop and dreams of more and a overbearing chef that ends up teaching her some skills in the kitchen. Similar to Suki na Hito ga Iru Koto because in both dramas they find attraction in each other through their mutual love for food and creating perfect artistic dishes.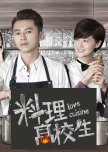 Both about a chef who initially does not get along with a woman. Very food-centric shows. Main characters fall in love while man is teaching woman different recipes.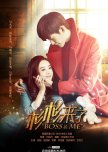 I know both dramas' themes are not the same, but somehow the middle part of The Perfect Match really reminds me of Boss & Me. It also contains rich guy with poor girl as the background story... So if you like Boss & Me maybe you could try The Perfect Match. Also the actors are funny & cute too and also very good looking.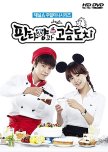 -Both dramas revolve around food.
-Both main Female lead have this fun and strong personality.
-Both main Female lead need help from the talented Male lead.
-Both dramas have 2 guys fighting for 1 girl (Love Triangle)
DEFENITLY a should watch!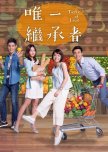 Both are Taiwanese dramas with a male lead whose family owns a famous fancy restaurant. Both have female leads love food, and there is a focus on local/Taiwanese food.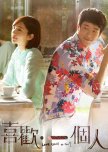 Both dramas are about making food whilst a romance blossoms between them.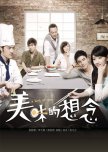 Both male leads are famous and highly skilled chefs whereas the female leads with strong sense of taste, are cooking at a small foodstall/restaurant trying to accomplish their dream of remaking the taste of their fathers' cooking (Curry for TPM and fried rice for AHOY).