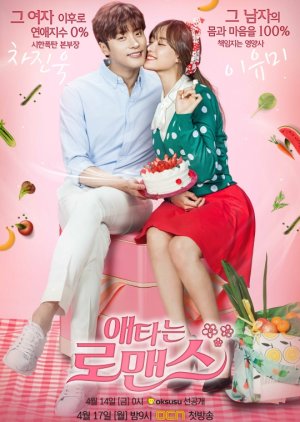 My Secret Romance Episode 11
---
---
My Secret Romance Recent Discussions
Reactions
Was this review helpful to you?
oh my god!  started out promising,  cliché but with lots of potential to develop over the episodes..  then what happened! it like a combination of all the kdrama cheesy moments and scene, put it into one drama. the last few episodes was so very frustrating! with repeated memory (which are so little)  flashback,  again and again just to get through to the last moment.  overall waste of time,  well gotta give and 8 just for the male lead,  he's gorgeous.  other than that, there's nothing in this drama.  not even a good comedy!
Was this review helpful to you?
This series was cute enough until I reached the episode 10. I really hoped it would have been better for the next one, but IT REALLY WASN'T. I'm very sorry because I enjoyed it until now, but I'm not going to continue wasting my time watching this boring flashbacks that i couldn't care less... SIgh!
WITH BOREDOM.
Again, too many flashbacks, too many tears, characters spacing out... I cannot stop myself from skipping towards the end. The only highlight of this episode is the heroine's mom, and love her or hate her, she actually saved me from dropping this drama to the can.
Was this review helpful to you?
Episode 11, you almost killed me...