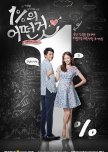 -they both have hot kisses, the cutesy feel and heart-pounding, fluttery moments.
-have the same director and some similar cast members
-if you disliked the last 3 episodes of My Secret Romance, Something about 1% will make up for it because it stays enjoyable until the end.
-rich guy poor girl theme and one parent forbidding their relationship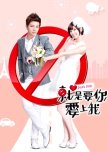 - bad boy good girl kinda plot
- employee boss relation
-rich guy poor girl
-both has cute moments.. Nice kiss scenes.
- inexperienced girl
-both give great feels
- the main lead and female lead fall for each other at kinda same time and hence there is no unrequited love
- Both has kinda same vibe tho the plot is different.. I feel both are awesome dramas.. Just you is long and a bit cuter than secret romance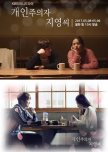 This drama is fantastic and romantic, but is not cliche.
The man is cute and girl afraid of relationships.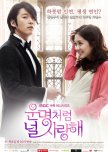 Same plot essentially but different conflicts! The leads sleep together and then part ways but somehow run into each other and then are constantly put together to do things where they have to not only deal with one another but their own emotions as well.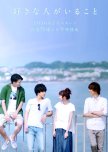 Both are adorable fluffy romcoms.
Both leading ladies have an opportunity to further their careers after much disappointment, in that area... but the career opportunity brings them in close working relationships to men from their past. In A Girl & Three Sweethearts (you can find it here: https://dramacools.to ) she moves in with the man she has long had a crush on... but there are two brothers in the house that might turn her affections elsewhere.
In My Secret Romance (find it on dramafever), it is a man she had a one night stand with 3 yrs ago . Of course, there is already a man in her life, who is waiting for the right time to confess to her... but who will she be more moved by.
There is plenty of wondering if "he loves me/he loves me not" and "she loves me/she loves me not" in both. There is also adorable awkwardness while trying not to let on that they like them, but also wanting to do sweet things for them.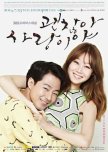 Both dramas explore the impact of the past on an individual. While MSR focuses a lot more on the romance between the two leads, the other is much more touching and heartfelt in its message.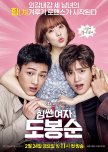 Both of these dramas mainly focus on the developing romantic relationship between a boss and an employee at his company.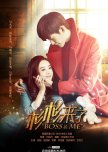 - chairman's son (boss) and lowly employee
- theme of lunchboxes? though in this case, it's being given to the employee rather than boss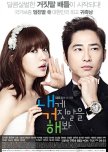 The male leads give off the same vibe. Lie to Me the male lead is a bit more stiff. The female leads are somewhat similar. Also the second male leads are similar. My Secret Romance is like a more light hearted version.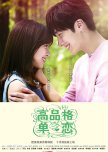 - rich guy falls for poor girl
- cute, romantic, cheesey
- they don't get off to a good start haha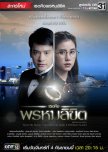 Both couples in these dramas have a one-night stand in the beginning of their relationship and later their feelings are developing. Rich man, poor/ordinary woman. Romance and comedy, some drama. "You're my destiny" is more serious, "My secret romance" more cheesy.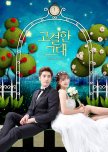 The same type of plot, cute, cheesey, and it's got the main guy in it!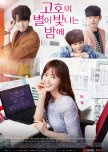 Both are cute fluffy romances about a relationship between boss and employee.