If you're still experiencing technical difficulties, please report it
here
.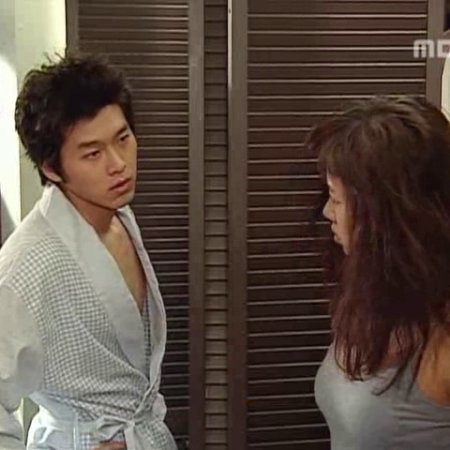 My Lovely Sam Soon Episode 2
Episode 2: You Want to Go Out?!
---
---
Sam-soon gets a job at Jin-heon?s restaurant,Hee-jin is on airplane coming back to Kore after 3 years.on her cell phone There is a picture of her and Jin-heon. She wants to meet him again. Sam-soon meets a decent man on an arranged date,at the same place Jin-heon is meeting a woman.He spots Sam-soon.He comes over where Sam-soon and her date are sitting,and actins as if he were her boyfriend,since Jin-heon has ruined her date,she tells him that she won?t work at his restaurant
My Lovely Sam Soon Recent Discussions
My Lovely Sam Soon Episode 2 Reviews
Initially I didn't even recognize young Hyun Bin, because he looks so different from how he looks in secret garden. He is just as hilarious in this though. He so good at playing arrogant, while still being likeable. He is an awesome stalker in this too. lol.
Kim Sun Ah is so good as super stubborn Sam Soon, and I was surprised she was so hilarious. I think this episode has one of the funniest drunk scenes that I've seen. She's such a bold, and imperfect, character which makes it easy for me to root for her.
Two Great actors, with great chemistry, almost guarantees that I will love this drama. I hope the plot can live up to the performances. I already like that it's swaying away from the 'rich mom doing everything to stop their relationship'scenario. I have a feeling that just watching these two go at it will leave me satisfied.
Was this review helpful to you?
i liked the first two episodes so far, and the relationship between Sam-soon & Jin-heon already has me in love with this show.