The website is currently undergoing maintenance. Sorry for the inconvenience.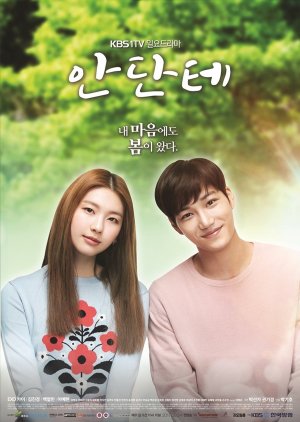 Andante Episode 1
The First Death
---
---
In this episode, we will be introduced to the characters. Lee Shikyung, a game addict and a VVIP member in an internet cafe near his school area, who always skips school but is very good at playing games. His addiction to games leads him to forge his report card to his mother. Shikyung is suck at lying, yet keeps doing it without realizing that his mother finds out the truth by herself. Lee Shikyung has a younget sister, Lee Shiyoung. Lee Shiyoung is only one year older than her brother, and they are on the same grade since she was sent to school one year earlier by her mother. She is an otaku costplayer. Her love-hate relationship with her brother is always fun to watch. These two siblings are somehow problematic for their own single mother, though she also lives with her sister, who is Shikyung and Shiyoung's aunt. Things happen to this family that forces them to seek for help and move out to rural area, in which Shikyung and Shiyoung's grandmother lives. The grandmother is not a friendly kind of grandmother whom everyone loves to visit during holiday. The grandma doesn't welcome them due to stuffs happened in the past between her, her daughter in law and her son. It takes 'the first death' happened to Shikyung until she allowed them to stay with her in her house. However, the environment in which the grandma lives is not like the usual environment. In this strange new environment, can everyone just adjust?
Aired: September 24, 2017
Andante Recent Discussions
Andante Episode 1 Reviews
Was this review helpful to you?
These cazy, stupid kids. How could they lock someone up  inside a coffin?! Srsly who would even think that someone is inside a coffin in a storage room?! He  could've died  cruelty! That was really scary when I imagined the feeling...