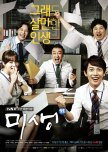 Both are office dramas and both revolve around temporary employees and their struggles. Incomplete life is more serious and it was done better (it has some philosophical reasoning related to Baduk(Go)), still both of them are really enjoyable. Actually, Incomplete Life has almost a perfect story so if you liked Radiant Office, you'll surely like this one.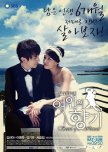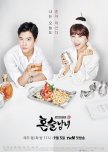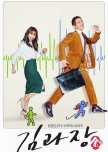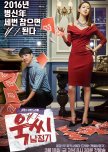 Both depicts the strugling of the modern office workers and try to take a look at them. Both include un-even couples within the same company.
While MT&NJG depicts a modern grown woman in a somewhat traditional society; 3 generations men of the same family and a struggling dad, trying to raise his children..
RO depicts 3 youngsters fighting for a job for which they are not quite capable of, a mother trying to break the glass ceiling and raise herself as a manager. Both have a protagonist that tries to break his prejudice and mistrust of others about himself, but first starts crushing his/her prejudice about others. Both have changed a lot of jobs, before landing amd finding his/her place finally in this one. In both their partner has a calmer temper, but is not a complete push-over as it raises himself/herself into a fighter of some sort.

Main couples in both live neirby to one another and somewhat run to each other even outside work. They grow to like one another- as they start to understand better the problems of the other.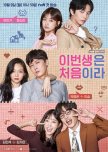 Both showcase healthy relationships between the leads and deal with their emotions in a very subtle and sensitive manner. They are both rooted in reality and deal with prevalent issues without being preachy or boring. It's definitely refreshing to see male leads respecting their partners and giving them their space. They are both slow romances, Radiant office more so but that's part of what makes it so gratifying at the end. They are not your typical K dramas and are hence grossly underrated. They are not for everyone but they're definitely worth your time.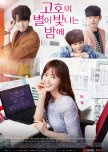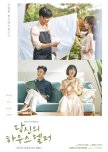 Have similarities because of the role played by Ha Soek Jin? Maybe yes..In my opinion, I think he likes to choose roles as men who look confident in their lives haha.. In addition, both dramas have stories about how the main roles struggle to have a stable job with all the effort they have and it causes admiration and love between them.