The website is currently undergoing maintenance. Sorry for the inconvenience.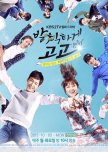 Both are by the same writer. School theme, strong female lead who cares about her friends so much, wonderful male lead, adorable romance. Both deal with many social issues that students experience in school. They also address corruption in private schools. Sassy Go Go can be triggering with some suicidal behaviour and both can be triggering with violence.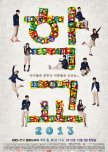 Both dramas are produced by KBS
Both dramas depicts the life and problems every high school students is facing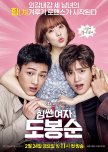 The lead couple in both these shows have so much chemistry! Min Hyuk (SWDBS) and Tae Woon (School 2017) are perfect boyfriend material.
The shows also have mystery aspects to them.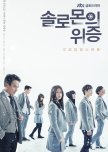 both about school and both has jang dong yoon, but both of them are really great, though solomon's penjury has darker tone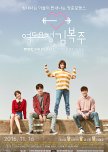 Focuses on school life and have feel realistic. WF in college, School 2017 in high school.
Both the female leads have dreams that they want to accomplish. The male leads are just so lovable and they will constantly put a smile on your face. You'll love both the leading couples in these shows, chemistry is off the charts.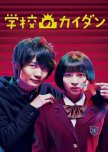 I can't help to think School 2017 somehow remind me with Gakkou no Kaidan. A mysterious figure with black hoodie definitely is the greatest factor for me. Despite the theme is school, youth and friendship, both the shows potrayed how a group of students try to change the injustice happened in their school.
It just purely my honest opinion. However, both shows have strength in their own way. But you definitely not wasting your time by watching both of these shows.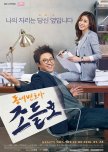 I think you will surprise cause the two have different plots. Well the case of expired food in school 2017 made thought of it cause There was a similar one in my lawyer Mr Jo . I think comdey and fighting for justice what they both have in common.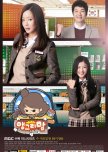 both are dramas about corrupted education system with main leads who would do anything to change that for the better.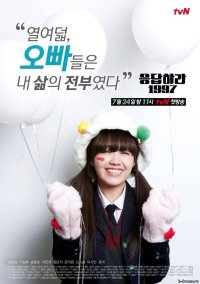 I don't know why but I feel the same vibes. The main characters are pretty similar, she is a strong one. They are both school dramas, with good romance and bromance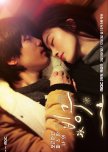 If you're looking for a short two episode drama with the actors of Tae Woon, Soo Ji, and Hee Chan, watch this! It's a super sweet story of a man who literally froze for 37 years and is now in a search for his first love. Super sweet and light!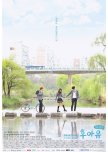 Part of the same School series. Both mystery and youth centered.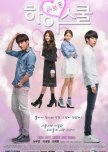 And the opposite is true too.
Plus add with them Sassy go go / Cheer up
and Who are you? School 2015.
as the four of them revolve around a high school romance comedy drama with some love triangles maybe although it wasn't really a love triangle in school 2017.
But it is just that hi school love on has some supernature genre which is extra but it's still amazing.
and also the four of them has the concept of bulling in them which make the drama more intense.
These 4 dramas would be your favorites if you like the high school - youth - romance - comedy type of dramas,like really i adoreee them!
School 2013 is great too but there is no romance in it so i didn't mention it but it shows what hardships friends might face and so on so if romance is not the main genre that you're looking for, you may check out this one too as the bromance in it between Lee Jong Suk and Kim Woo Bin is so cutee.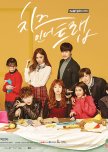 Both of these drama are education and love related in a school/university. Somehow, the whole "being the student on top" thing was quite common in both of these series and showed the ugly side of the Korean education system, how feisty the students can become for good marks.