If you're still experiencing technical difficulties, please report it
here
.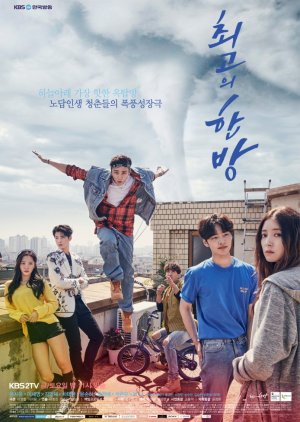 Hit the Top Episode 29
---
---
Woo Seung prevents Hyun Jae from leaving her behind by making him spend the night in her apartment. The following day, Hyun Jae confronts Yeong Jae to confess about his disappearance and later uncovers the truth about it from someone else. After finding a way to return to the past, he becomes conflicted as staying with Woo Seung in the present would prevent Ji Hoon from being born. Meanwhile, MJ wants to reveal the truth about his songs to the public before Yeong Jae does.
Hit the Top Recent Discussions
Hit the Top Episode 29 Reviews
There have been no reviews submitted. Be the first and
write one
.