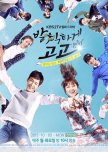 I'm sure many people would disagree with this recommendation because the dramas are actually quite different, however, I watched Hit the Top directly after I had finished Sassy Go Go and I have to say that the dramas do compliment each other in various ways. I will try not to spoil the plots too much to either of the dramas.
SIMILARITIES:
• A general light-hearted tone that is easy to follow
• Still some conflict but not to an excessive amount
• The main couples are adorable and have good chemistry
• There isn't too much relationship drama between main couples to where you're slamming your head against a desk
• Lovely side characters with interesting stories too
I'd say that Hit the Top is slightly better than Sassy Go Go even though I greatly enjoyed both, simply because I absolutely adored the chemistry and development of the main couple much more in Hit the Top, as well as the plot and time travel theme.
Both dramas are absolutely fabulous, and I recommend them if you are looking for an easy watch, interesting characters and an absolutely beautiful cast :) x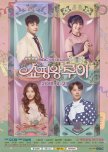 The main couple living together, their interactions and personal traits, the silly faces that the male leads can make are the same, they are especially lovey-dovey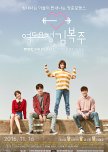 There is romance between 2 childhood friends, though they do not get together. The main couple's relationship and personal traits are quite similar, they give the same feels, they are especially lovey-dovey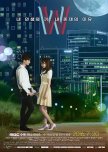 In W the male lead is from an other World, and in Hit The Top he is coming from the past.
Though that was just the only similarity. They give absolutely different feels.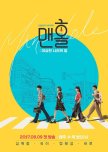 Both time travelling stories
However, in manhole, he tries to get the girl in the whole drama but in hit the top, the guy falls in love after he travels time (not before)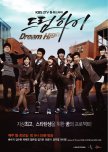 - Both dramas have young main characters who are chasing after their dreams and want to find success in the music entertainment industry. Both dramas also show the struggles that the characters have to go through in order to get there.
- Music plays a significant role in both of the dramas.
- Both dramas have singing and dancing.
- Both dramas have some characters that are singers or rappers.
- Both dramas have romance and have love triangles.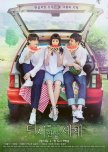 Both dramas involve a person "traveling through time" in a way.
In Hit the Top the male lead travels from the past into the future and doesn't know why. He doesn't realize he's in 2017 at first but he does after a while.
In Reunited Worlds the male lead wakes up in 2017 thinking he's still in 2005 where he was still a high school student. He doesn't realize this at first.
Hit the Top is different since it's a time traveling drama.
Reunited Worlds seems more supernatural.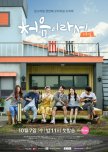 Both about youth, friendship and rooftops!
Hit the Top is more about achieving dreams (and time travels), while BITFT it's about overcoming hardships.
plus, both starred Kim Min Jae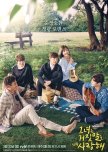 - Similar plot with MJ and Crude Play
- Main lead is a song writer
- I like the romance in both but TLHL has more sweet romance scenes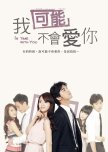 -includes childhood friends
-taps into career choices
-struggles of adulthood
-semi slow development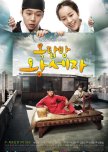 Roof top prince and the best hit both are similar. The main lead both go to the present to solve a mystery.
In roof top prince, it is about a prince, who gets sent to the present to find out what happened to the princess in the past life, similar to Hyun Jae's character but to find out about his disappearance.
Both drama's have cute love story as well.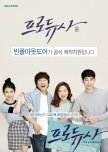 They share:
- Cha Tae Hyun
- many guest and cameo appearances
and I think many of the people behind the dramas are the same.