The website is currently undergoing maintenance. Sorry for the inconvenience.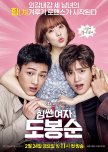 They are both supernatural stories about the female lead having a special power, in Black it is the ability to know when someone is about to die while in SWDBS it is super-strength. Both have a cold detective trying to solve mysteries surrounding them. Both dramas also have a rich playboy pursuing the leading lady. Both dramas have strong female leads, comedic elements, and thrilling moments. If you liked Black and want something a bit more cheerful, give Strong Woman Do Bong Soon a try!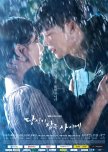 Both a supernatural romance..One woman can see the future in her dreams the other can see how someone dies by touching the black shadow that follows that person. There is more but dont want to put in spoilers.
Both of the kdrama's characters have the ability to forsee death but in different concepts, In black she is able to see a black cloud by someone and can see how they die, in aftermath he can see who dies if they have red eyes and can see who's a murderer if they have blue eyes. They both use their abilities to stop crime and murders, they are both also fantasy and romance genres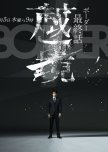 Both male lead had near-death experience with bullet stuck in their head however one is a grim reaper whereas the other is a police who can communicate with the dead to solve cases.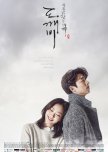 Black *sounds* like a story similar to the Grim Reaper's romance in Goblin. Both are Fantasy Romance. Immortal falling for human love stories. One forgets the other...
**Edit - Black is totally different to Goblin, but the Fantasy, Romance genre remains. Both are also about supernatural entities on Earth and interacting with humans.