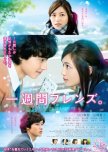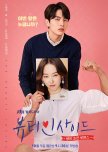 In both shows:
1. ML suffers from a mental problem. In the case of TBI, ML can't recognize faces. While in DJ the ML has lost his ability to form short-term memories, causing him to forget the previous day.
2. In his attempt to protect the FL, the ML gets run over, which causes his disability.
3. ML is the heir of a big company with plenty of enemies trying to take them down. As a result, they are forced to hide their disability from co-workers and family alike.
4. The ML's secretary is the only one who knows about his disability.
5. FL are both actresses. Though DJ's FL has lost her popularity by the second episode.
6. FL's are hard workers and have a tight-knit group of supporters.
7. ML becomes super sweet once he falls in love with the FL.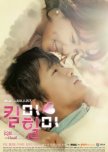 In both shows:
1. The female lead caused the ML to incur psychological/mental damage. In the case of HMKM, his personality splits. In the case of DJ, the ML becomes unable to distinguish faces.
2. ML is forced to keep his mental issue a secret, forcing himself into isolation.
3. ML's secretary is the only one in the know about the ML's problem and they work extra hard to try and find a solution.
4. The FL becomes a special present for the ML, who helps them deal with their problem. In a way, the FL becomes something of a "safe harbor" for the ML.
5. FL is loud, open and able to speak their mind.
6. Unlike the ML, the FLs are very close with their respective families.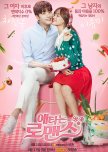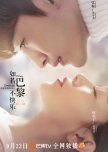 A woman with a promising future is trying to recover from an unfortunate event in her past which impacted her career and future. Then she is being constantly vilified in the press; harassed by the real perpetrators and those who want to use her past against her. A smart wealthy man with a memory illness falls in love with this woman and both are seeking the truth about past events while dealing with family disapproval and disruptions in their relationship.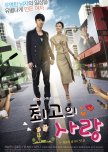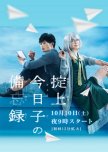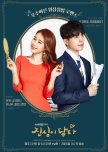 In both shows...:

1. The FL is an actress who has fallen out of "fame" due to a scandal involving a "crime." Though they were both acquitted, they were still unforgiven by society (earning them a following of anti-fans).
2. The ML is successful at his job and has few friends.
3. The ML tries to help the FL.
4. The FL hides her pain behind a smile, is optimistic and doesn't balk at putting in work to meet their goals.
5. The FL tries to revive their careers.
6. The ML and FL are very supportive of one another and establish a really cute, fluffy and healthy relationship.