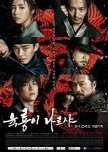 Both dramas are directed and written by the same director/writers and Deep Rooted Tree serves as a direct sequel to Six Flying Dragons.
It follows the story of King Sejong who is Lee Bang Won (King Taejong)'s son (he appears in the last episode of SFD).
Since the two dramas are written by the same writers, many characters are interrelated such as Moohyul and Lee Bangji who are actually made up characters. Also, Mokya, Parkpo, etc. who are supporting characters in Deep Rooted Tree made special appearances in the last episode of SFD.
I highly recommend watching DRT where you can see the older and the more mature Moosa Moohyul.
It's really heart-warming to see recurring characters and you'll end up missing SFD but then again, you'll fall in love with the new ones from DRT.
P.S. Although Shin Sekyung appears in DRT, she takes on the role of a different character :)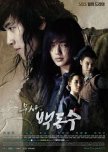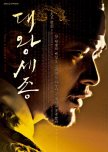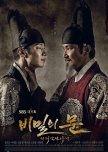 Both dramas are highly political, both have leads who dream of a fairer world and besides, Han Seok Gyu plays amazing kings in both (I never thought I could see him in another king role because I thought it would never be as good as Se Jong, but guess what he's just as good as Young Jo or even better.) Both are equal in quality of story and development of characters and both dramas deal with factions that oppose each other. I just feel that if you liked one, you will like the other.