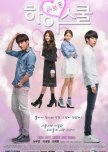 Both are romantic + fantasy dramas, and their stories are about an angel who saves a human and ends up coming to live in the human world. Also, in both dramas the starring male leads are members of INFINITE, so both dramas are definitely must-watch for Inspirits!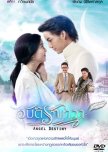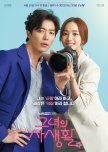 Both are great shows with loveabke leads. HPL is about a fan girls obsessed with an idol and her BF who is sweetly her fanboy. ALML has an actual idol starring in it and he's turning me into his fangirl. ALML is my current obsession. I'm fangirling that show the way I'm fangirling Ryan Gold from HPL. Both are great romantic showst. Where HPL is sweet; ALML is visually stunning with great acting, storytelling and direction.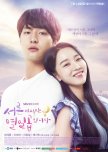 Just when I think Shin Hye Sun can't be in a better show than 30b17, she wonderfully proves me wrong. Though the characters are almost polar opposites, showing how talented SHS is, they are both orphans with a very compelling story and amazing musical talents. Your senses will be alive and happy to watch this show. I can't say enough good things about ALML. 20 out 10 ratings (yes 20).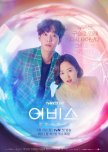 Both are romantic fantasies, however Angel's Last Mission:Love is amazingly well done from production to acting to music and direction. Unfortunately I can't say the same for Abyss which greatly disappointed me with the unlikeable characters and bad writing whereas ALML has way surpassed my expectations. If you want to find something to watch that'll make up for what Abyss lacked, ALML is the way to go.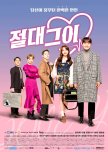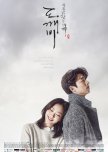 Both are fantastic dramas.
Both have a theme of impossible love.
-Goblin: He needs to find his bride in order to die and be happy.
-Angel's last mission love: He's an angel and his last mission is to find her true love.
Both handle the relationship between the leads so well.
Both have amazing acting and ost.