Where to Watch Arang and the Magistrate Episode 5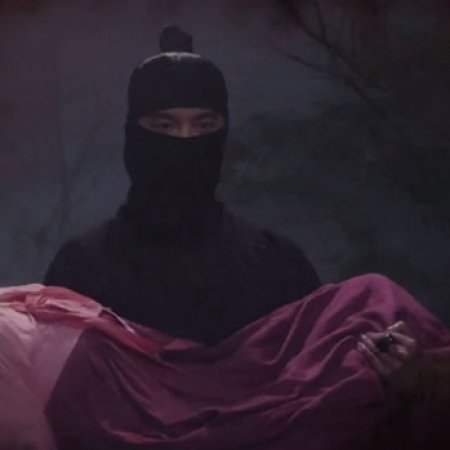 Arang and the Magistrate Episode 5
---
---
Eun Oh tells Arang that the hairpin she had was his mothers. They both decide to join forces in order to find out about her death and his mothers whereabouts. While Arang is sleeping, Lord Choi's son disguises himself and stabs Arang in the heart with a knife, taking her to a mountain (Eun Oh's mother is the one who orders Lord Choi's son to kill young girls with pure souls, and bring them to her). Arang wakes up and escapes from them.
Arang and the Magistrate Recent Discussions
Reactions
Word of advice... never eat or drink while watching this show. You will regret it. Every moment is a surprise and you never know when you will burst out laughing.
In this episode we get to see how much Eun Oh cares for Arang already. And my favourite thing (aside from the romance) is that Arang is definitely not a weak, wilting female who stays put. She does what she wants makes her own decisions, and if she's in trouble, she is smart enough to get herself out of it.
My only regret - it's night-time here and I'm laughing like a look, sure everyone is hearing me. Too bad, This show is too good to stop now,
Was this review helpful to you?
Their bickering is lovely to watch. They have great chemistry lol. They act more and more like a husband and wife as the drama goes on.
This episode is the perfect mix of emotion, thrill and most of all mystery. Now that Joo Wal's mysteriousness is revealed and the Shaman-virgin-eating-soul is also unveiled... yep. Things are definitely set on a roller coaster ride. Who would have thought that Eun Oh's mom would be a freaking soul eater? Raise your hand up in the air please!
A lot of things are showed in this episode - questions are answered but more questions pops up in return. It's like playing that whack-a-jack in the arcade, you whack one but more pops up. Annoying and yet you still enjoy it.
Though I have to agree with Arang, Eun Oh is such a shithead for being a mama's boy. (Apologies for the cuss word but I need the emphasis on this particular part of my frustration) For me, that's the only down side of his character. I love his nonchalant ways, the better-than-thou attitude but when the topic of why-did-mommy-leave-you suddenly comes up, he becomes all mopey and emotional. I hate that. It feels like he was so scarred emotionally by his mother as a kid. Yes he was treated like trash to be disposed to his father with no questions asked, but come on! He's got to keep his emotions intact and not cry all the time because of it. For a big guy like him, he should man up.
At least I could empathize more with Arang's case. She is dead. She was murdered. SHE DOES NOT REMEMBER A THING. What else could make things worse for her? Oh, yeah... the bargain that she would ROT and SUFFER in hell if she doesn't find her murderer before the 3rd full moon rises.
Was this review helpful to you?
And just when things are getting crazy good, it just keeps getting better and better!
More mysteries, more fun! Let's wait and see what will happen next.
Was this review helpful to you?
That lord Choi's son is playing a sick game with the mom, apparently she needs to revive her beauty in order to kill Lord Kim and maybe she's the one who killed Arang in the first place. Yes, i am having this feeling that she won't let go of Arang anymore.
Is she a witch or evil?
Seems like she eats human souls.
Can't wait to see the next episodes!
Was this review helpful to you?
Wow! Finally, the wicked mother showed up.
Was this review helpful to you?
Woah! That was surprising , I knew the mom is creepy ...but this is so different from what I had in mind. That's why the gods gave her 3 moons/ 3 lives. Will they kill her next moon too? Let's hope they find out more before that comes. I feel bad for Eun Oh...Imagine him finding out the mom he's been looking for killed Arang :O I guess that fiance guy might not be that bad he's just forced to follow that woman's orders. Let's hope he falls deeply for Arang and betrays Eun Oh's mom. This remindas me of Snowhite and the Huntsman where the Queen eats Souls for Youth gahh they always have a creepy mom and the Shaman and the guy who works for Eun Oh is so funny xD
Well, I should've kinda guessed when Sato said that Arang and his Mother's death was related that it could've been the Mother who killed her in the first place... But why..? Still don't know.
Why would she need to revive her beauty? She doesn't seemed to be obsessed with living a long life or beauty. It's more like revenge towards one person. Who is that person? Is it Lord Kim? (Sato's Father?) - Who knows. But then how would we relate that to killing "pure souls"? Pretty confused right now and curious.
Damn I hate cliff-hangers.
Can't wait for the next episode.
Was this review helpful to you?
Seriously. Whenever I hear 'Sato'. I'm like Sato Hiroshi. (Bridal Mask) lol.
The plot is head-spinning, I love the thrill~
So the woman (who is Eun-Oh's mother as we found out) is some kind of Elizabeth Báthory (according to the legend she used to bathe in the blood of young virgins to retain her youth and beauty), though I have still watched this raw, I think I understood correctly and the review showed a lot of bones being found, so all the young girls in the cabin have died... creepy and very promising :P
Was this review helpful to you?
This show is becoming more and more awesome~!