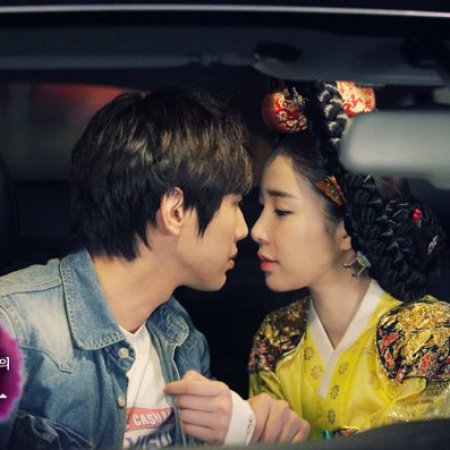 Queen In Hyun's Man Episode 8
---
---
When Hee Jin is given a revised copy of the drama script she finds out the effect Boong Do's actions had on history. She teaches him something new. Boong Do returns to the Joseon era and when assassins attack and destroy the amulet he loses his memory.
Queen In Hyun's Man Recent Discussions
Reactions
Was this review helpful to you?
This episode was all beautiful, ncie, cool, amazing, perfetc until he lost his memory!! It's so sad, I wonder what will happen now :( Their story was too beautiful this was, but I really hope he will regain memory!!
Was this review helpful to you?
I did not see it coming !!
Boong Do suffers a serious injury and has lost his short term memory. The talisman is now in the hands of the enemy and everything's turned upside down. Damn, this was a really great episode! Had me so on the edge of my seat especially the ending. I'm dying to know how Boong Do is going to solve this dilemma he's found himself in. What about Hue Jin, how will she react to these new circumstances now that the seeds of love have been planted? So many questions! Off to find the answers in the next episodes ... boy, they better be good!
Was this review helpful to you?
That is the question!
Was this review helpful to you?
now i know another use of a car lol lol.... wow so i guess once the talisman is cut up or something then he lost his memory?? wow cant wait for episode 9....
Was this review helpful to you?
I think the writers did well to get us all hooked by placing an EPIC car kiss and Another EPIC memory loss plot together. Waiting for ep 9 is an agony now... I like how at the moment of the kiss KBD has a serious look. He's usually smiles with HJ but at that moment, I could see him as the Joseon scholar he was...
And let me just say: he's smart, but she's even more so, hahahaha. I too want a man who doesn't know what other uses can be made of a car. teaching can be great fun.
Love how the time changes have been played: not an event in the past which changes the whole future, but a change perceived only by those directly involved, i.e. Boong Do and Hee Jin. This clearly opens up a few very interesting twists, since the past has been changed once more by Boong Do being stabbed and losing his memory.
So now we have an assassin who's very likely going to be transported in the future...
Was this review helpful to you?
Great episode, funny and intriguing at the same time.
I really loved this episode before the very ending.
I'm also quite sure that it'll become one of my favourite episodes so far until the very last episode because from now on everything is going to be so messed up... it really annoys me...:/
Was this review helpful to you?
Another use of a car... I loved that scene - my heart skipped a beat.. -.- the music used in that scene was awesome really.. I already looked it up - Deok Hwan - I'm Going to Meet You (or something like that)
Was this review helpful to you?
Great, great, seemed quiet and a nice watch until the end... I'm still wondering if that's not one of his memories cause his top knot suddenly reappears when we she him going back with short hair... I'm hoping it's a memory!
[email protected]
Episode 8 has got to have the biggest cliffhanger so far... and it's killing me!! That speaks well of the show, but it's turning me into a crazy bug-eyed child wanting the next episode NOW! We're halfway through the series, and I have no idea to what ends the drama will be heading. Halfway through RTP and TK2H, we knew where it could possibly go... but absolutely no idea for QIHM.
Is it the bad guys' turn to use the talisman to their advantage? CAN THEY? What gives that talisman special power? Could they make another one? If Hee Jin could remember the words on the talisman, would it be possible for her to make one? Could Hee Jin go back in time? 8 more episodes is A Lot of Room to be moving in... What's generally in store?
There are things that I want from this show (besides more heart-melting smiles).. and things I want to know. I'm on the edge of my seat, trying to will next week to come sooner.
Drama, I love you. Please love me back.
Was this review helpful to you?
@
But that scene....GOD it was an epic scene! I would marry that scene if I could! fangirling!
ps. who else thinks the music is great?!?! I love the gayageum (I think) music whenever there is a sweet scene between Boong Do and Hee Jin!
Was this review helpful to you?
what can I say...? A LOT!! Best episode so far!! The kissing scene took my breath away and melt into the sweetness!! That scene sealed the deal...they are now my favourite couple and soon-to-be favourite drama! This episode clarified their relationship (BIG GRIN!!!) and also left many questions unanswered especially the ending...will be never travel to the furture anymore since the talisman's broke and in the hands of the baddy...the preview also shows Hee Jin in a heartbreak state which is going to make me cry!! She's too adorable to be heartbroken! I want the next episodes so badly!!