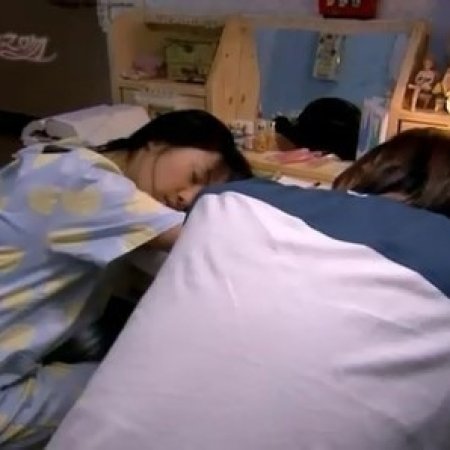 It Started with a Kiss Episode 2
Second Kiss
---
---
Zhi Shu' little brother Yu Shu hates her for taking his room and being dumb. As well Zhi Shu is ignoring her when he isn't warning her to keep their house relationship quiet. Infuriated, she decides to get in the top 100 score list on the next examination term to prove them all. This spreads all over the school, and she really feels pressured. So she ends up blackmailing Zhi Shu to help her study with a photo of him rested as a girl when he was a kid that she received for his mother because she was trying to show Xiang Qin his cute side for then they will get together. Studying exhausts them both that Zhi Shu falls asleep once and Xiang Qin accidentally kisses him when she starts to nod off asleep. Zhao Zi - Zhi Shu's mom - ends up taking a photo of them. Examination day things are going well; Zhao Zi gives Xiang Qin a good luck charm, and even Zhi Shu quietly wishes her good luck. She's happy until she hears about Zhi Shu falling asleep in the middle of exams and feels guilty.
It Started with a Kiss Recent Discussions
Reactions
Was this review helpful to you?
how to view this po? I can't watch it. It only contains pictures. How about the real episode? Can you help me? thanks
But why they have to over dramatize her lack of intelligence? I think they go too far sometimes.
Was this review helpful to you?
This guy is definitely interested. I just begun the episode and four minutes in, I'm convinced of it. Am I watching something different? But no, he was like this too in the manga. All the other adaptations over dramatized (or underdramatized) his distant nature. This one is perfection.
And I like the heroine much better now. She has sort of street guts.
Busybodies still there though...
Was this review helpful to you?
Now this was fun, I laughed like crazy about last 15 minutes. I am beginning to see the pattern: the first half of an episode nothing special but then it is quite hilarious.