Where to Watch Goddess of Fire Episode 32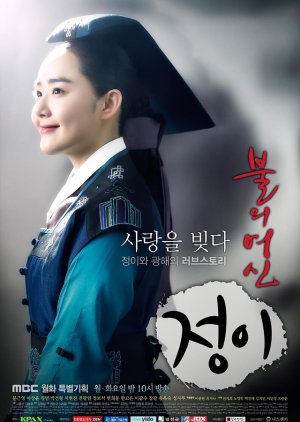 Goddess of Fire Episode 32
---
---
Goddess of Fire Recent Discussions
Reactions
I mean the drama was good, although I did start skipping parts, but these last couple of episodes just felt rushed. I would have preferred it if we'd had less competitions and maybe more kidnapping? But that's just my opinion. This episode had good parts, like the reconciliation between her and her half-brother or the self sacrifice she showed. But otherwise had a very disappointing ending. Which is a shame...
Oh yeah, basically all the other characters I like die... apart from Grampa Moon. Doh.
Was this review helpful to you?
Okay let me just... let me just get this straight. I just watched 32 hours of a drama which is meant to be about the first female Joseon ceramics who gets kidnapped and taken to Japan, later becoming one of the most talented ceramists ofthe time... and that entire plot boiled down to a ten minute time skip at the end of the last episode. Wow.
This episode was such a sucker for fast pace. I detest the king for his actions, I like how the bad guys ended up. They deserved what were due to them, but there were still a LOT of unclosed issue and I hate that. There wasn't much closure for Jung-yi. They could have at least shown her in the end on how she was doing in japan as a ceramist. That was a major bummer for me.
As much as I enjoyed this episode - yeah I cried because I knew it was the end. It's still not something I would want to rewatch, but I am definitely recommending this to my old folks who are way much into sageuk more than I am. heh.
Was this review helpful to you?
This was not a master piece in the first place, the drama lacked a lot of aspect in dramadom (my shortcut for drama-kingdom) it also fell short in a couple of place. But that would come out in my over all review for this drama later on.