If you're still experiencing technical difficulties, please report it
here
.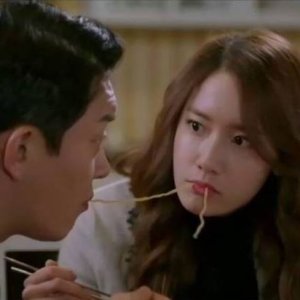 Prime Minister and I Episode 9
---
---
When Reporter Byun catches winds of a potential relationship between Da Jung and Director Kang, he allies with Minister Park. Reporter Byun makes plans to reveal the pictures of In Ho and Da Jeong, but Hee Chul is on to him. The family bond more, but Joon Ki reminds Kwon Yul of Na Young, making him turn cold towards Da Jeong. In Ho and Da Jeong find themselves in a trap to make it seem as if they are having an affair.
Prime Minister and I Recent Discussions
Prime Minister and I Episode 9 Reviews
Was this review helpful to you?
The episode was good, but somehow I feel like the story keeps repeating. Da Jeong miss up, Kwon Yul saves her, In Ho and Hye Joo feel jealous, that is what keeps happening since episode 1. It is still funny, but we need either more romance or more drama.
Still the episodes are very good to watch and funny
Was this review helpful to you?
We all know that she loves him but why she's forcing herself on him and he's really mean with her sometime even if we know that he's doing this to protect himself and her but she doesn't know that and he keeps telling her harsh words
I'm extreamly hooked to this drama as you can see :)
Was this review helpful to you?
It keeps you on your toes, even though it's a rom-com! From all the rom-coms I have watched, this drama puts you on the edge of you seat sometimes. But when In Ho & Da Jung were caught by the reporters I was OoO!! I was kind of scared for a minute & was asking myself, "How are they going to get out of this one?"