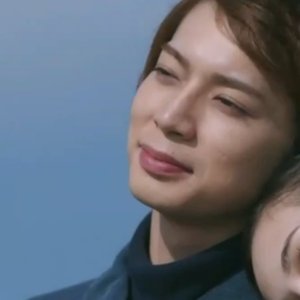 Shitsuren Chocolatier Episode 5
Sad sad sad ...
---
---
Saeko requests a birthday cake from Sota and stops coming to the shop because she is trying to be a good housewife, but instead gets injured by her husband. Erena gets an offer to be in the PV of her crush, Kurashina. Kaoruko hears about Sota sleeping together with Erena. Sota skips the shop party and goes to search for Erena after hearing her cry in the phone after confessing to her crush, making Kaoruko fight with Sota.
Shitsuren Chocolatier Recent Discussions
Reactions
I love souta and Erena. I hope this ends up like American Pie and they end up together.
And Two thumbs up for real kisses in dramas. Is it hot in here, or what?
And for what happened with Kaoroku-san. Ouch! That was painful.
And I really do feel like we are seeing Saeko-san as a princess locked away by the evil dragon husband.
This is so good!
Oh and Oliver and Matsuri would make such a cute couple.
Was this review helpful to you?
haha i love this director. Example - Kaoroku gets mad about Souta fantasizing and where every other director would go to the next scene this director decideds to put in this awkward moment where Kaoroku goes into the other room and slams droors lol. And then you think it's over and it happens again! Then random black screen and the next scene. lol
That aside, I really DISLIKE Saeko's husband. Wish she would leave him soon!
And I'm still rooting for Erena and Shota~ THat kiss scene...HOT!
Was this review helpful to you?
I felt sorry for a lot of the characters in this episode. I just wanted to give them all a big hug. All of them are heartbroken in their own ways. Hope they all find their happy ending.