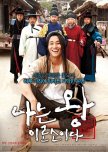 First of all, I'm so happy to see Joo Ji Hoon back in showbiz.
This movie made me laugh so much. So many hilarious scenes!
The story was decent and acting was nice as well. Cast was awesome in my opinion. I really loved both of the roles that Joo Ji Hoon played in this movie. He did justice to both the King role as well as the begger. Some of his acting was so cute and serious at the same time! Totally loved it. Honey Lee is a beautiful addition in this movie though she didn't have that many scenes in this movie. Kim Soo Ro is good in this as well though he didn't have that many scenes either but a good supporting role.
This story is about a Crown Prince who doesn't want to be the King. Therefore through certain circumstances he and a begger who looks like him switch places.
I really recommend this movie if you are looking forward to watching something light. The comedy in this movie won't disappoint you.
Was this review helpful to you?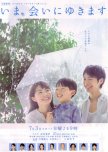 My main motivation for watching this drama was Narimiya Hiroki. I wanted to see his acting as a father in this drama. He portrayed the character and the feelings of the character very well in my opinion. The character Takumi is an awkward character who has many insecurities and isn't able to express himself well. I think Narimiya Hiroki was right on the dot in portrayal of the Takumi. I also liked the younger version of Takumi. He did a great job too. I like the fact that this story was told from Mio's point of view. I was also impressed by the little boy who plays Yuji. His acting was really good.
Although at first the story moves slowly but I ended up liking the pace since the story was good the way it was told.
I really liked the deep bond the the Aio family have. Despite the flaws each character have, they each accept each other for who they are. There are misunderstandings but they always manage to be truthful to each other in the end. I really liked that part of the story. That's what a real family should be like in my opinion.
This drama showed the struggles each character had to face and how they overcame all of them by being there for each other.
This is simply such a sad yet very touching and beautiful story of a family.
The theme song for this drama Kizuna by Orange Range is really nice as well. While I was watching this drama, it kept playing in my head.
You don't necessary have to be a Narimiya Hiroki fan to enjoy this drama. This drama has a lot of good points. It is really worth watching.
If it will motivate you, Miura Haruma also has a cameo/small part in this show.
Overall, this drama is really worth watching.
Was this review helpful to you?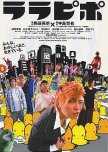 I've been waiting to watch this movie for a while. You may ask why? My main motivation for watching this movie once again was Narimiya Hiroki. I swear he picks up the most oddest roles.
This movie itself was quiet odd too in my opinion. But don't get me wrong when I say odd, it wasn't a bad movie. I guess the word that would describe this movie overall is: quirky.
This movie basically talks about the sex/porn industry in Japan. You know those host clubs we so often see in anime and dramas, I guess they really do exist. It also talks about several different people and how they were swept into that industry.
Narimiya plays the character Kenji in this movie. Kenji is a scout for a porn company. He lies and gets all the women to work for him. This story isn't basically about him but there are many other characters and their individual stories connected to his. The way some of the stories are is very comical.
Overall, it kinda made me say "wtf" did I just watch...but I also laughed so much too. It's one of those stupid movies but also good if you need a laugh and can handle oddity of it.
This movie has mature content so I wouldn't recommend anyone under 18 to watch it.
Was this review helpful to you?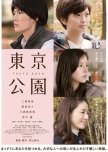 I was looking forward to this movie because of Miura Haruma, but it was an utter disappointment. No one could have saved this from sinking. There was just so lack of emotion in this story for me. Acting was horrible to in my experience.
So this story is basically about Koji who is a photographer. One day a man comes up to him and tell him to follow his wife from park to park to take her pictures. He thinks his wife is cheating on him. (Oh how I wish that was the case).
Don't waste your time. It's THAT horrible.
Was this review helpful to you?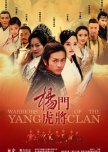 I had watched bits and pieces of this drama when I was in middle school but at that time I wasn't able to find any English subtitles so it didn't make any sense to me. Several months ago, I came across the whole series subbed on Youtube and decided to give it another go. My main motivation for watching was: Alec Su and Chae Rim.
Though I really liked the couple, I didn't feel much chemistry between them. Another factor that really made me want to give up on this drama was the fact that Chae Rim's voice was dubbed
Reasons why I liked the drama:
I love the portrayal of brotherhood in this drama. I loved how all the brothers were so close.
I especially loved their mothers. She portrayed a brave woman.
I loved the main theme songs from this show!
The cast was pretty good.
Reasons why I disliked this show:
It lagged so much. (I felt they should've told the story in fewer episodes instead of all these dragging episodes.)
Editing was sloppy.
There wasn't much marital arts. The war scenes could've been MUCH MUCH better I felt.
Pan Renmei was irritating. (hated him)
I was debating between an overall score of 5 but ended up giving a 6 coz of Alec Su.
Was this review helpful to you?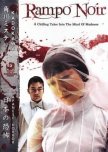 This is the most bizarre movie I've watched thus far. This movie was definitely disturbing. All the short stories, each one of them were quite insane. There are 4 shorts in this movie: Mars Canal, Mirror Hell, Naked Blood aka Caterpillar, and Crawling Bugs. These shorts included (themes of torture, mirrors, obsession, love, bugs, and decomposing bodies). It was shot very well and it was artsy in many ways.
What really shocked me was the role of Narimiya Hiroki in this movie. His role in the short Mirror Hell was definitely eccentric. I wonder what he was thinking when he read the script and decided to take up the role. And he really did do a great job playing it.
This movie is based on novels by Edogawa Rampo. From my research on him, he has the most bizarre novels and most of them are banned in Japan. Most of the are quite graphic and horrific in nature which explains the contents of these shorts.
Overall, this movie definitely tests your sanity.
It has:
Mature content. Nudity. Disturbing images. Eccentric plot.
I don't recommend anyone under 18 to watch this movie.
Was this review helpful to you?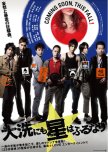 I started watching this movie because it had Yamada Takayuki, Yamamoto Yusuke, and Erika Toda in it. The cast looked promising and so did the story. I guess I was wrong.
As the synopsis states, it's a story about six men who worked together at a summer beach bar. One day they come across a letter from their dream girl Eriko. The letter isn't addressed to anyone in particular, but asks if the recipient would meet her at the beach bar on Christmas Eve. As it turns out, they all show up at the beach bar on Christmas Eve. Though they are surprised to see the other guys.
Some parts were funny but the acting was mediocre and so was the story. It lacked in so many things. Most of the movie takes place in the beach bar/shack where the guys debate about who loves Eriko more and who should be with Eriko. And then, out of nowhere a lawyer comes and orders them to tear up the shack since it is illegal but ends up joining them in this debate for Eriko.
And you hardly get to see Erika Toda in the movie except for the flashback scenes. It would have been better had it been told in a different way and in a different setting.
I was expecting a lot because the cast was very good, but I am really disappointed.
Overall score: 5/10
Was this review helpful to you?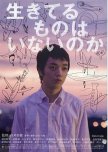 First of all, I didn't get this story. This story is based on an urban legend, where everyone starts dying one by one. I did have a good laugh watching it though, because of the humor. But the story still lacked so many things and there were so many loopholes in it. When you watch it, do empty your head of everything. If you want to watch it, watch it for the humor.
Was this review helpful to you?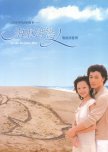 I loved this drama. I first watched it when I was in high school and rewatched it again with my mom. I liked the story.
This drama is about Xiao Ping and Tah-Tah, two orphans, who meet at a orphanage. They become really good friends there. One day Tah-Tah gets adopted by someone. Before he leaves he promises Xiao Ping that he would come back for her. When he does return he finds out that she also has been adopted. How will they cross each other's paths again? Will they every meet? (watch the drama to find out)
This drama not only portrays love between lovers it also portrays love with family, etc. This story is about unconditional love. It also shows the struggle of someone who wishes to become a star.
I really liked the choice of actors for the this drama. I loved Angela Zhang, Ambrose Hsu, and Wallace Huo in this drama. I liked the acting...it wasn't perfect but I really enjoyed it. It was filled with emotions. There were some parts that made me laugh and cry.
There were some flaws but which drama doesn't have that? I had bought this drama on a DVD and it kinda irritated at the English subs.
However, Music was excellent! I love the tracks by Angela Zhang, Ambrose Hsu, Kokia, Wax, R.E.F.! This drama had one of the best OST! I still listen to it till this day esp. the song Journey by Anglea. It had really memorable songs such as I Catch a Cold and White Snow by Kokia! I was amazed that a Taiwanese drama had Japanese and Korean songs included as the OST! I totally loved that combination!
Was this review helpful to you?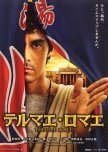 Hot springs and baths are the solution to everything! They cure wounds, they are relaxing, and also are a good attraction or at least this movie made it seem like that. The 1st part of the movie was kind of funny, but then towards the end it got a little serious. Original for a movie but it is very random. Abe Hiroshi, Ueto Aya, and Kitamura Kazuki are pretty cool especially Abe Hiroshi.
I think this movie is good for watching one time only.
Was this review helpful to you?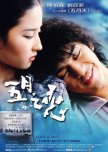 This movie is basically about AhLei and Xuan who meet each other on a fansite for a band called Mayday. Ahlei manages the Mayday website because his brother Stone is one of the Mayday members. Xuan and Ahlei starts chatting with each other. Ahlei lies to Xuan about the Ahshen (another Mayday member) and therefore Xuan continues to chat with him thinking he is Xuan. Xuan is an Beijing Opera performer and her Opera troupe comes to Taiwan for a show. Ahlei and Xuan decides to meet in a bookstore in Taiwan. Ahlei is nervous about meeting her after the fact that he lied to her. He follows her around after she leaves the bookstore and meet again in the train. Xuan find out about his lie from his friend and confronts him. They continues meeting each other and going to different plays…that's how more than half of the movie went.
Then at the end they added a totally random/crappy addition to the story…why waste making the movie at all?
This movie only has one thing: Good looking main cast. Lu Yifei was totally cute and Bolin Chen is beautiful. That's about all it has. Story is very lacking…and I don't know what to make of the acting either. Overall, I was totally bored out of my mind while watching this movie
Was this review helpful to you?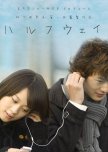 Halfway
1 people found this review helpful
This story is about two high schoolers who started dating during their senior year. It's a decision making year for them as to what they want to do after school. If they choose to go to university, where shall they go? In this case, both of them decided where they want to go...it just turns out not to be the same place. Hiro, she is mad that Shu picked Wasada University which is in Tokyo and SO far away from where she wants to go. The relationship seems to go downhill from that...since she starts to bicker at him about changing his choice. And when he does, she doesn't know what to do next.
This is a typical situation most of us face during high school as a couple.
Anyway, I found the leading lady to be quite selfish and annoying..she just wasn't thinking about Shu to see if he was happy or not. Though she did realize it later. She was easily jealous and VERY clingy girlfriend. I felt so sorry for Shu when she treated him like that.
My main motivation for watching this movie was Narimiya Hiroki. I was disappointed since he had such a small role in it.
And I didn't like the camera work in the movie at all.
Was this review helpful to you?