Summer is here and the new season of J-dramas is starting. I know that many MDL'ers (including myself!) are always looking forward to every Japanese drama season. J-dramas' fans, are you ready to know what's coming up this summer? In this article, I will try to highlight the most interesting (in my opinion!) dramas. Enjoy!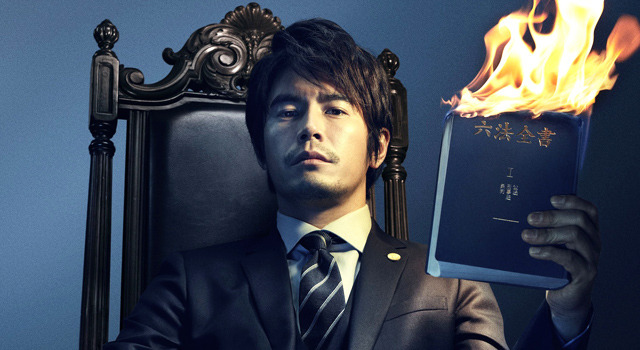 Main Cast: Ito Hideaki, Takito Kenichi, Nakadai Tatsuya and Nakamura Aoi.
This has got to be one of my most anticipated dramas of the season. I don't know why, but in the last few years, 5 episode dramas have been really interesting and well made. Unfortunately they are rarely subbed. Let's hope this one gets subbed. 
Anyways, Zainin no Uso (aka Criminal's Lie) is about a somewhat corrupted lawyer who defends unrepentant people without hesitations, and another lawyer who always abides by morals. Then comes a highly publicized trial and our main lead has to win it at any price. However, someone gets a hold of a skeleton in his closet, and comes to threaten the hot-shot lawyer in the middle of this important trial...
Now you may be thinking that the plot is "alright" at best, and really not that exciting...so why is this at the top of my list for this summer season?  The main reason is because the legend of Japanese cinema, Nakadai Tatsuya is actually taking part in it! Even though he's not the male lead or anything but it makes me so happy that WOWOW was able to bring a living legend in a new drama.
Zainin no Uso starts airing on the end of August on WOWOW.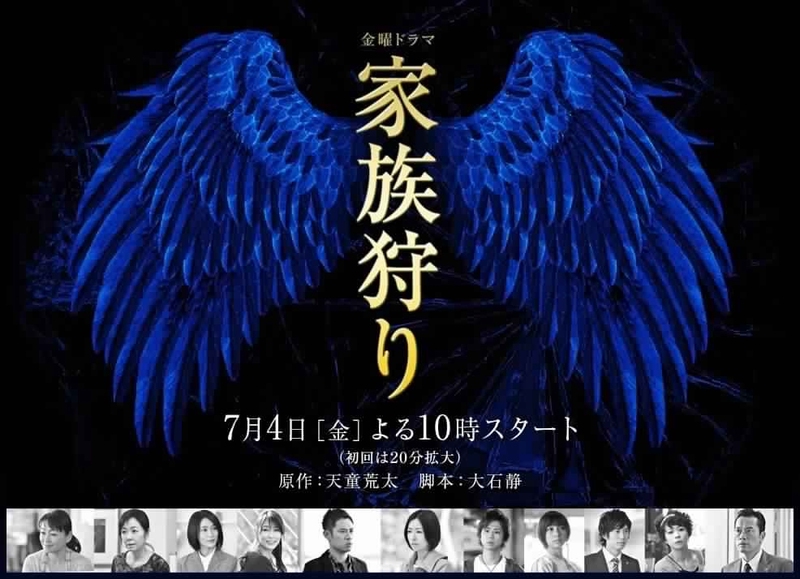 Main Cast: Matsuyuki Yasuko, Ito Atsushi, Endo Kenichi
Kazokugari (aka Family Hunting) seems to be interesting and different. The lives of a High School teacher, a police inspector and a child psychology officer are turned upside-down when they get involved in the disappearance of a family. Their fateful meeting will open their eyes on several things and the three individuals will find themselves looking at life from a different perspective.
Isn't that interesting? I really love the way Japanese produce intriguing dramas each year. They have this way of making psychological dramas so suspenseful and mind-boggling. Therefore, I am certainly looking forward to this one.
Kazokugari starts airing on July the 4th on TBS.
Trailer: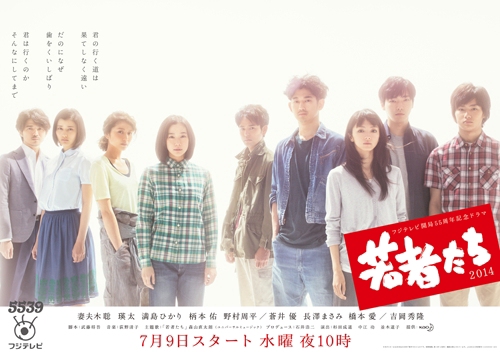 Main Cast: Tsumabuki Satoshi, Eita, Mitsushima Hikari, Emoto Tasuku and Nomura Shuhei.
Did you see that star studded cast? Even the supporting roles such as Aoi Yu and Hashimoto Ai make this drama a must watch. 
Wakamono Tachi (aka Young people) is in fact a remake to celebrate the 55th anniversary of Fuji TV. It's the remake of a 1966 drama  with the same title. This will be a family drama about five siblings living together - sharing the good and bad in their lives. It will also illustrate their social encounters and love stories.
The drama is set to air on the 9th July taking the Wednesday time-slot on Fuji TV.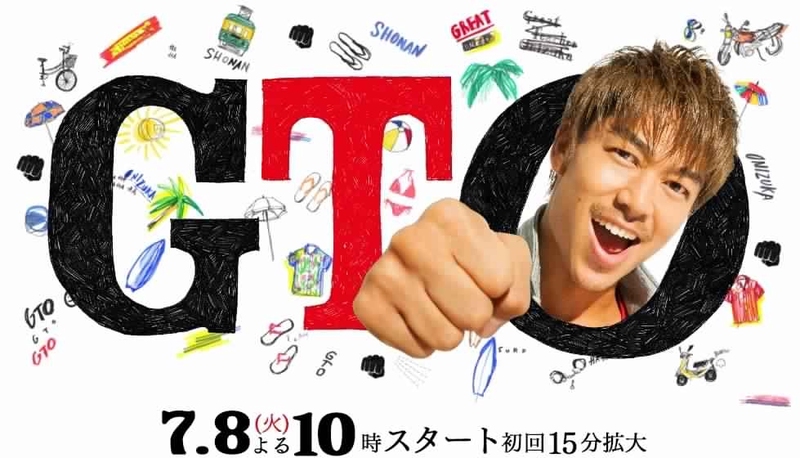 Main Cast: Kurosawa Ryohei (Akira)
This is a sequel of the 2012 remake of Great Teacher Onizuka. This year's GTO will pick up from where the 2012 remake left off.  Onizuka sensei is temporarily assigned to the school he graduated from. Like the other GTO dramas, he will be solving his students' problems while pieces of his past are revealed.
 Though I haven't seen the 2012 version ( though I LOVED Sorimachi Takashi's Great Teacher Onizuka  - 1998 version) a lot of people are excited about this. The first season received a whopping 8.1 on MDL, and i'm sure the new season will be just as good.
GTO 2014 starts airing the 8 th July on Fuji TV.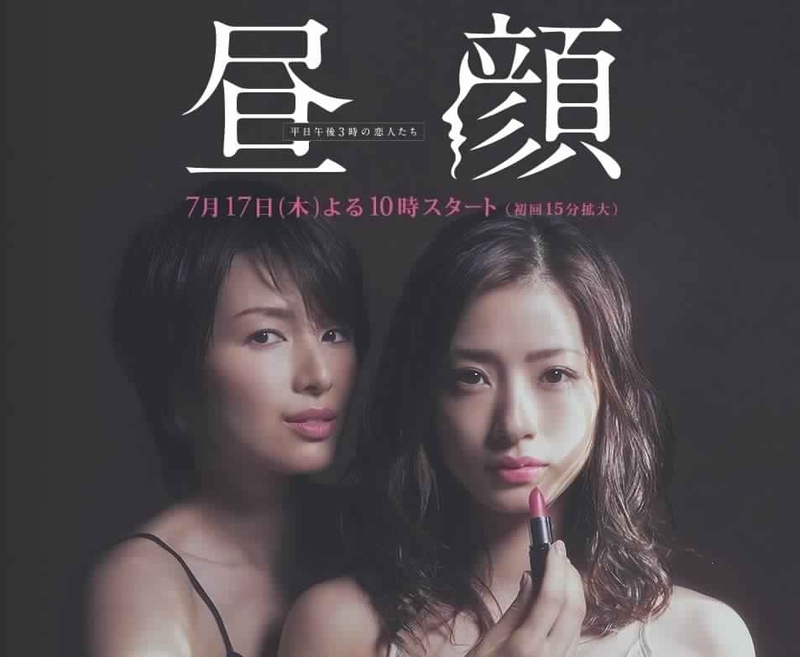 Main Cast: Ueto Aya, Kichise Michiko, Kitamura Kazuki and Saito Takumi.
There you have it; two of the most beautiful Japanese actresses will be the naughty unfaithful housewives. This drama is about two housewives who met by chance in a supermarket; one of them is having an affair and she obliges the other one to cover her secret. Not before long, the "good" housewife gets interested in a high school teacher and she crosses the forbidden line by starting an affair on her own.
A whole drama about cheating wives; I hate the theme in genera, but the idea seems well-illustrated to make a good drama, I admit that I replayed the trailers several times, they were very well-made. I hope this will be a nice watch for those who like these types of dramas.
Trailers:
Hirugao starts airing on July the 17 th on Fuji TV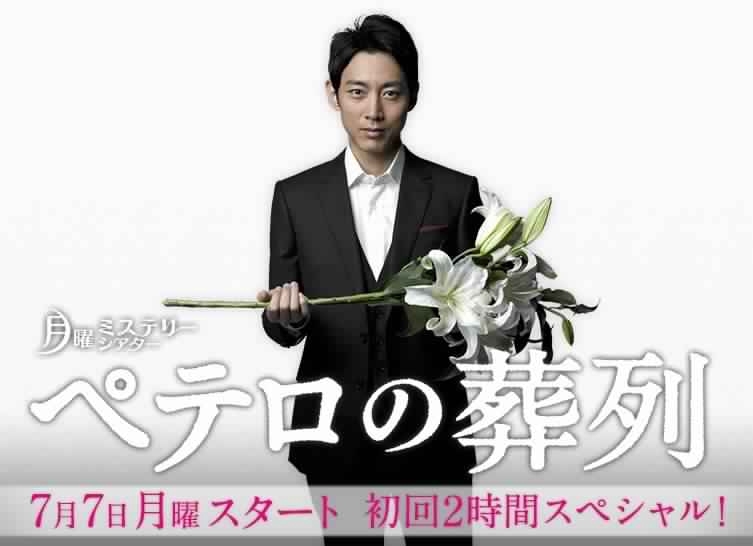 Main Cast: Koizumi Kotaro
This the second season of last year's Namonaki Doku, a slow-sailing yet intriguing mystery drama. This time around, our main lead will face a hijacking incident by an older man. When the police enter the bus, the old man dies but the case isn't closed yet. The real mystery begins as all the passengers and the bus driver receive compensation from the deceased hijacker. Sugimura Sabuo finds himself in front of another mystery that he can't ignore.
I liked Namonaki Doku even with the slow build up; it was a different type of mystery drama. However, I am trying to keep my expectations low for the second season though the plot seems semi-decent. I am glad that the captivating soundtrack is back this season.
Trailer: 
Warning: The first 30 seconds or so are flashback scenes from Namonaki Doku
Petero no souretsu starts July the 7th on TBS.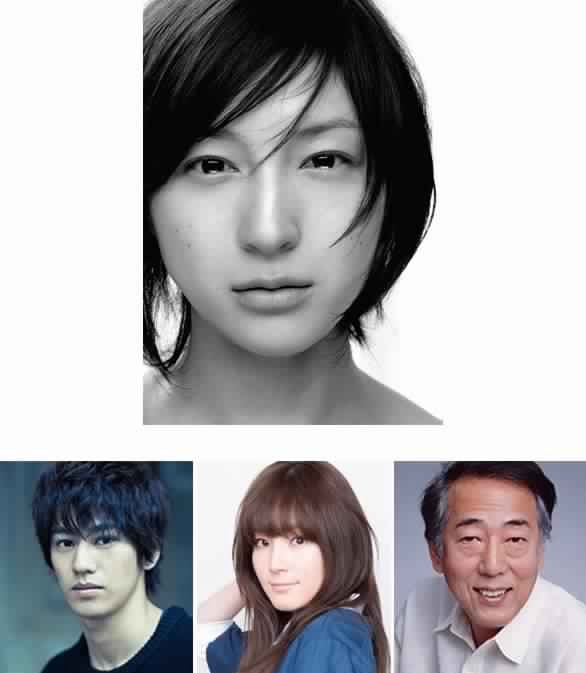 Main Cast: Hirosue Ryoko and Nagayama Kento
This is one of the most intriguing dramas this season. Seijo (aka Saintless) is about a lawyer. When he was 17 years old; his private tutor left him a message "When you become an adult, can I be your lover?" After that, she disappears without a trace. 10 years later she shows up in front of him. However, she's now a suspected serial killer. A passionate love story develop between these two, but his doubts are never put to rest. is this woman a saint or just a good liar?
This reminds me of some older Japanese dramas that surround romance with mystery, psychology and suspense. Don't you love dark romantic stories? I know I do! And with Hirosue and Nagayama as the main leads, I expect this drama to do great this summer season.
Seijo starts on August the 19th on NHK.
(currently airing)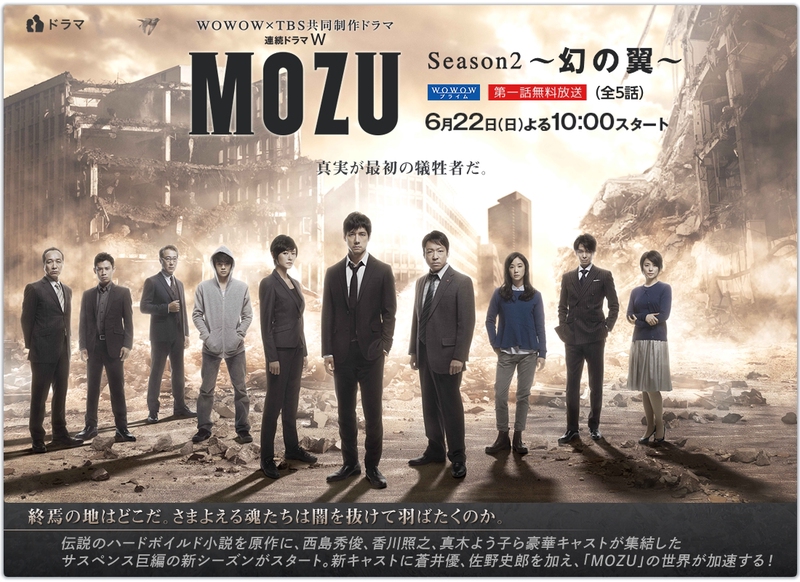 Main Cast: Nishijima Hidetoshi, Maki Yoko and Kagawa Teruyuki.
The second season picks right where the first season left off. Kuraki, Osugi and Miki face a different conspiracy that will put them in evil's way.
I really hope this season will take another different level compared to the first season. I liked the latter but it was predictable and flawed. My only wish is that the scriptwriter doesn't follow the same formula of the first season.
The second season will be shorter than the first season with only 5 episodes. It's a co-production between TBS and WOWOW; since the first season was TBS's share, the second season is currently airing on WOWOW. Two episodes have already aired.
Trailer:
Others:
Just because the article can't get longer than this, I will list the rest of the summer season's dramas and their genres below. Once again, it's not because they're uninteresting that I am leaving them behind. It's just because the article would get too lengthy.
Zero no Shinjitsu ~ Kansatsui Matsumoto Mao (Medical Suspense)
Keishichou Sousa Ikka 9-Gakkari Season 9 (Detective) 
Kindaichi Shonen no Jikenbo N (School, Detective, Comedy)

Asunaro Sansannanabyoushi (Drama)
ST ~ Aka to Shiro no Sousa File (Detective, Mystery, Suspense)

Kodoku no Gurume Season 4 (Food)

Nobunaga no Chef Season 2 (Food, Historical)

Kinkyori Renai Season Zero (Romance)

Soko o Nantoka Season 2 (Law, Drama)

Tokumei Tantei Season 2 (Detective, Suspense)

Sailor Fuku to Uchuujin (Fantasy, Sci-Fi, Tokusatsu)

Juui-san, Jiken desuyo (Animals, Drama)

Yoshiwara Uradoshin (Historical)

Suikyuu Yankees (Sports, School)

Oyaji no Senaka (Drama, Family)

Tsui no Sumika (Investigation, Suspense)

Tokyo Scarlet (Detective)
Owakon TV (Drama)

Last Doctor (Medical)

Aoi Honoo (Life)

Hero Season 2 (Investigation, Law)

Dousousei (Romance, Drama)

Henshin (Medical, Mystery, Psychological, Romance)

Again! (School, Comedy)
Those would be the upcoming Japanese dramas for the summer season. It's not a strong line-up like the spring season but it has good dramas here and there. One thing to notice that there will be 15 sequels this summer.
---
Which dramas are you going to pick up this season?