A lot of drama fans also enjoy reading shoujo mangas. For those of you who've read Heroine Shikkaku, you're either very happy to hear the news or are thinking, "ehh". I am personally very excited for this live action because I found the manga to be entertaining. It had twists and turns that you rarely find in a shoujo manga. 
  For those of you who do not know this manga, here is the basic plot:
This could be any girl. Imagine being a heroine of a love story. Hatori also believed that one day she would get married to her childhood friend, Rita. But that's not how the world works! This is a hilarious comedy that honestly paints a painful unrequited love story of this young girl! The main character of this shoujo manga is Hatori Matsuzaki. Will they end up together?

Hatori is being played by Mirei Kiritani who has been in GTO: Great Teacher Onizuka Special (2012), Arakawa Under the Bridge, Ace Attorney. She was a fan of the manga when it started and had already hoped it would turn into a movie. There is a small rumor that the artist of the manga had based Hatori (the main character of the shoujo manga) off of Kiritani and is now thrilled that she will actually be played by Kiritani Mirei.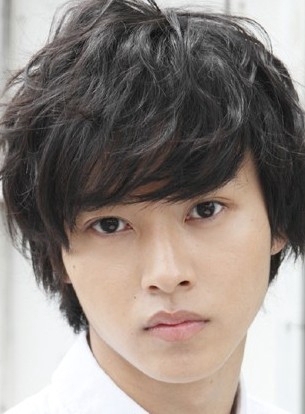 Hatori's childhood friend Rita Terasaka will be played by Yamazaki Kento who has been in L♥DK, Kyou Koi wo Hajimemasu, Another. 
Of course with every shoujo manga, the most popular guy in school is also interested in the main heroine. Sakaguchi Kentaro will be playing the role of Kōsuke Hiromitsu, who is exactly that. Kentaro Sakaguchi has also been in At Home. Let's see how he does.
These are the main characters cast so far.  The director Tsutomu Hanabusa (who has also done Handsome Suit and Sadako 3D) is planning on releasing this film during the summer months of 2015.
  Are you excited? Do you agree with the actor/actresses chosen? Is Heroine Shikkaku on your dramalist?