Let's check out some more great names!
---
(40)
Beautiful Han Go Eun! Charismatic Han Go Eun! Talented Han Go Eun! I absolutely love her! I can't help it, not after Bodyguard and A Man Called God, that is.
Since my early years, my favourite female characters in cartoons were the beautiful and strong heroines. I loved beautiful women but I couldn't fathom those fragile ones waiting for men's protection - I reckon I was born a feminist. Even when I was 5 and I watched the anime Lady Lady, I liked Lynn much more than the delicate and annoying Sarah. I didn't know why before but then I did. Lynn was strong, fearless and bold.
Wait!
Ya Park Chohwa, are you writing your memoir now? Won't you focus on the task at hand, for God's sake?!
So Han Go Eun too played such roles in the two drama I watched by her. Despite her falling desperately in love with men and all the drama that accompanied this, she shone as the devoted and strong woman. I admired her in both with all might and shipped her with the guys she wanted, achingly.
---
(55)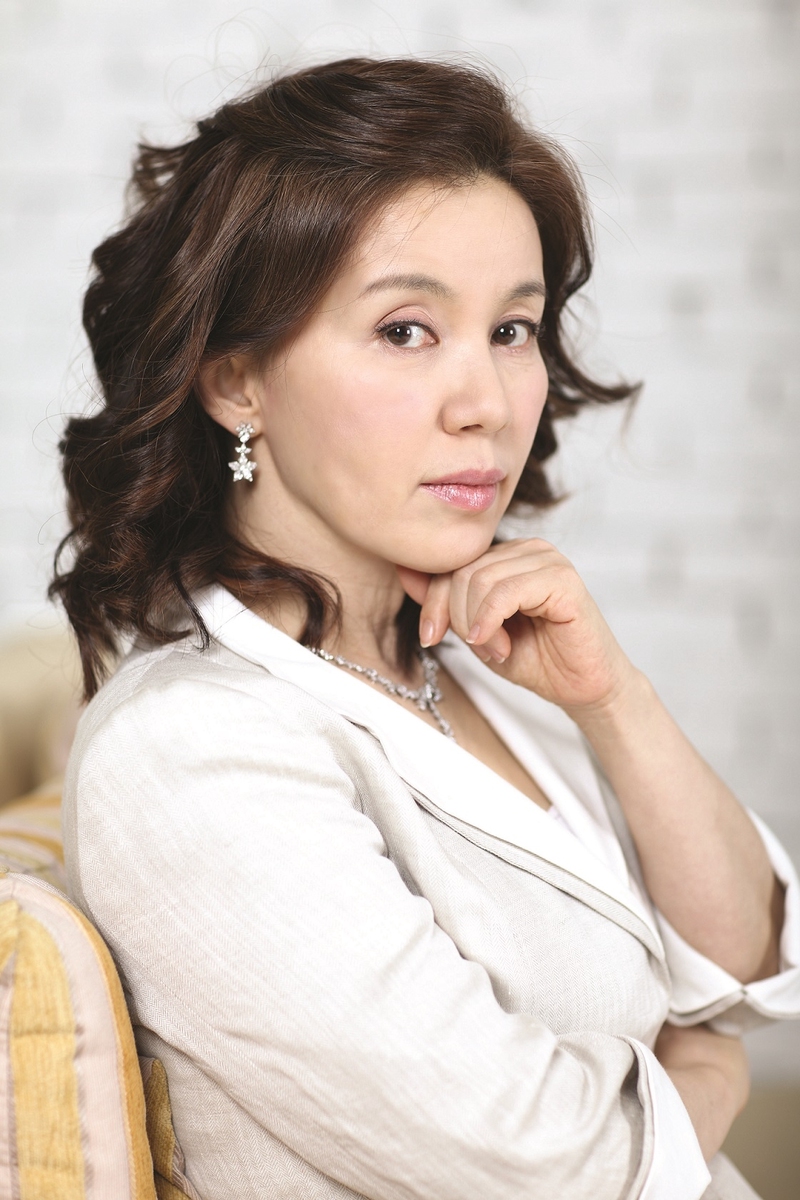 This actress is well known as a funny mother in most of the dramas she acts in. The thing about her is that no matter how she repeats the role, she's cute and funny all the same. I liked that role by her in Marriage, Not Dating, 7th Grade Civil Servant, My Princess and Goong. There was nothing different to her roles, a nagging wife and a funny mother. She acted a rather different role in Queen Seon Duk and I thought seriousness didn't suit her. My favourite of her roles is in the infamous Boys Over Flowers. Despite it being another one of her mothers' roles, I liked her the best there. She was so hilarious.
---
(47)
Here we have one talented actress who's not always lucky with her roles. I would like to dismiss her Heart to Heart and Maids roles from this article because they were not up to her abilities but when I think about it, I stop. The dramas always need such mother figures. Not every drama emphasises them or gives them much time. In both dramas the characters started deeply and faded in the background later. I wanted to know more about them. But they ended, just like that.
The reason I was disappointed is that I watched this lady's performance in Sunny - the mind-blowing film. She was marvellous and made me cry thoughout. I loved her role and acting in Surplus Princess as well. She was hilarious.
I don't really remember her in Poseidon - I think she was Lee Shi Young's mother, but I do remember having a down on her in Sad Love Story. I just couldn't.
I'm going to wait to see a better role, please!
---
(50)
It's been a long time since this beautiful actress started acting. She mostly acts in family dramas so I haven't been lucky enough to watch much of her but I do have many of her works on my list.
I saw her first in Golden Bride –my first 50-sth-episode family drama. Now she was an annoying character: rich, spoiled, arrogant and bossy. She acted the same role in What Happens to My Family? but luckily she was funny in the latter, rather hilarious. I hated her guts in the first and loved her to bits in the second.
In All About Eve she acted a superficial character as well and made me hate her by siding with the bad girl (Kim So Yeon).
I'm watching her now in Jewel in the Palace and she's presenting a great antagonist. Making me admire her more and more.
She's also a trot singer and a talented one. Her adoptive daughters are also gifted.
---
(48)
I don't like this actress. Honestly, I hate her. But that doesn't mean she's not a beautiful and brilliant actress who gets totally immersed in her roles.
It would have been hard for me to like her when my first role by her was in Goong. She was completely hateful and I felt sorry for Kim Jeong Hoon throughout (I'm also his fan so…). But what made it impossible for me to like her was her second role and that was in Endless Love. If you're one of those martyrs who endured and actually finished the drama, you'd understand what I mean. Shim Hye Jin gave a very real and powerful performance of the power-possessed Min Hye Rin. She coupled up with evil personified Jeong Wung In and did everything a human being should not do. I still have no idea how I actually could make it till the end. Ah, when I remember the disgust I felt at her actions!
That's why I couldn't like, fathom or sympathise with her anywhere else, neither in The Spring Day of My Life, Kill Me, Heal Me nor South of the Border. She helped me settle my feelings with her bad role in Secret Love Affair. Bad suits her well.
---
Reader's Pick: 
Yoon Yeo Jeong was supposed to be included in the next part but here we have her specially for bluegrl95:
''Yoon Yeo Jeong definitely deserves to be on this list. She is an amazing actress. No matter what her role is, she always plays it extremely well. And she is versatile too.''
I agree! 
(68)
I LOVE THIS LADY! Absolutely. King2Hearts did so many incurable things to me and introducing this lady was one of them. How superb! How divine was her acting there as the queen mother! I still remember the scenes when she got kidnapped with Ha Ji Won! And I still get those goose bumps. People, she was 62! And Kdrama fans know very well that actresses her age only get evil and nagging mother-in-law roles. Well, she did that in King2Hearts but in such an extraordinary way it's unforgettable. Am I fangirling too hard??
I'm watching her now in Pearl Necklace and as annoying as her role is, I'm just loving her. She's so cute.
---
Honorary Mention:
(52)
I have to mention this lady, though I have only watched her once. But that once made an impression on me. I guess you figured. Yes, that was Punch. Her character as the wolf in sheep's clothing was intriguing. Throughout the drama I couldn't figure her out and I couldn't blame whoever followed her. She made me hate her at many moments but admire her at most. She played the role perfectly. That role would keep her name in my mind for a long time to come.
Though I've started Bluebird House, I'm still in the first episode so I cannot say much about her. My drama eonni bmore is smitten by her though so I think I'll like what I'll see.
---
Reader's Comment:
bdani:
''Loving this series. It's great to see so many amazing women over 40.''
- I'm so glad you are. Will work harder!
---
Chohwa's Special Actress:
(44)
This is one actress whose role I don't remember after I finished the drama but I remember liking her there. Makes any sense??!
I still remember her in Kill Me, Heal Me – since I haven't finished it yet. Talk of the cutest mother on planet Earth. There she comes. Loved her to bits there.
---
Please share your thoughts and your picks. The article is yours, you know. ^^