Name: Kim Hee Jung
Native name: 김희정
Also Known as: Kim Hie Jeong
Nationality: South Korean
Gender: Female
Born: December 4, 1970
Age: 48
Kim Hee Jung is a South Korean actress. She made her acting debut after auditioning at SBS's open call for actors in 1991. Hee Jung is best known for her roles in the Korean dramas "First Wives' Club", "Three Brothers", and "Living in Style".
Drama
Title
Rating
The Secret Life of My Secretary

Korean Drama,

2019

, 32 eps

0.0

A Pledge to God

Korean Drama,

2018

, 48 eps

Ahn Joo Ryun

(Support Role)

7.8

The Beauty Inside

Korean Drama,

2018

, 16 eps

Han Sook Hee [Han Se Gye's mother]

(Support Role)

8.5

Time

Korean Drama,

2018

, 32 eps

Yang Hee Sook

(Support Role)

8.0

Secrets and Lies

Korean Drama,

2018

, 122 eps

Heo Yong Sim

(Support Role)

6.1

Sketch

Korean Drama,

2018

, 16 eps

[Shi Hyun's mother]

(Guest Role)

7.8

Should We Kiss First?

Korean Drama,

2018

, 40 eps

Park Hyun Jin [lawyer]

(Support Role)

8.1

Judge vs. Judge

Korean Drama,

2017

, 32 eps

Eom Shin Sook [Jung Joo's foster mother]

(Support Role)

7.7

School 2017

Korean Drama,

2017

, 16 eps

Kim Sa Boon [Eun Ho's mother]

(Support Role)

8.3

Sweet Enemy

Korean Drama,

2017

, 124 eps

Ma Yoo Kyung

(Support Role)

6.2

Super Family 2017

Korean Drama,

2017

, 40 eps

Maeng Mi Ae

(Support Role)

8.3

Blow Breeze

Korean Drama,

2016

, 53 eps

6.8

Mirror of the Witch

Korean Drama,

2016

, 20 eps

[Heo Jun's mother]

(Support Role)

7.7

Six Flying Dragons

Korean Drama,

2015

, 50 eps

Madam Kang [Yi Seong Gye's second wife]

(Support Role)

8.9

My Daughter Geum Sa Wol

Korean Drama,

2015

, 51 eps

7.0

Warm and Cozy

Korean Drama,

2015

, 16 eps

Kim Hae Shil [Female diver]

(Support Role)

7.6

EXO Next Door

Korean Drama,

2015

, 16 eps

[Ji Yeon Hee's mother]

(Support Role)

7.9

Falling for Innocence

Korean Drama,

2015

, 16 eps

[Min Ho's mother]

(Guest Role)

8.3

Kill Me, Heal Me

Korean Drama,

2015

, 20 eps

Ji Sun Yeong [Ri Jin's mother]

(Support Role)

8.9

Yoo Na's Street

Korean Drama,

2014

, 50 eps

Madam Hong

(Support Role)

7.8

You're All Surrounded

Korean Drama,

2014

, 20 eps

Kim Hwa Yeong [Ji Yong's mother](Ep.1 & 4)

(Guest Role)

8.3

The Suspicious Housekeeper

Korean Drama,

2013

, 20 eps

Woo Sun Yeong

(Guest Role)

7.7

Wang's Family

Korean Drama,

2013

, 50 eps

Oh Soon Jung

(Support Role)

7.6

The Master's Sun

Korean Drama,

2013

, 17 eps

Kang Gil Ja [Water ghost ajumma](Ep.8)

(Guest Role)

8.8

Princess Aurora

Korean Drama,

2013

, 150 eps

6.4

Gu Family Book

Korean Drama,

2013

, 24 eps

Lady Yoon [Chung Jo's mother]

(Guest Role)

8.4

All About My Romance

Korean Drama,

2013

, 16 eps

[Kim Soo Yeong's Mother]

(Guest Role)

7.6

A Hundred Year's Inheritance

Korean Drama,

2013

, 50 eps

Gong Kang Sook

(Support Role)

7.1

Glass Mask

Korean Drama,

2012

, 122 eps

Kim Yeong Hee

(Support Role)

6.9

Live in Style

Korean Drama,

2011

, 51 eps

6.6

Warrior Baek Dong Soo

Korean Drama,

2011

, 29 eps

Lady Park [Baek Dong Soo's mom]

(Guest Role)

8.3

Flames of Desire

Korean Drama,

2010

, 50 eps

Yoon Jung Sook

(Support Role)

6.7

Three Brothers

Korean Drama,

2009

, 70 eps

7.6

Tae Hee, Hye Kyo, Ji Hyun

Korean Drama,

2009

, 133 eps

Kim Hee Jung

(Support Role)

7.3

First Wives Club

Korean Drama,

2007

, 104 eps

7.0

Money's Warfare

Korean Drama,

2007

, 20 eps

[Dong Po's wife]

(Support Role)

7.1

Salt Doll

Korean Drama,

2007

, 20 eps

[So Yeong's friend]

(Support Role)

5.4

Queen Of The Game

Korean Drama,

2006

, 20 eps

Park Yeong Sun

(Support Role)

7.1

Famous Princesses

Korean Drama,

2006

, 80 eps

Bae Shin Ja [Sun Taek's ex-wife]

(Support Role)

7.4

Marrying A Millionaire

Korean Drama,

2005

, 16 eps

Jang Soo Ok

(Support Role)

6.5

Biscuit Teacher and Star Candy

Korean Drama,

2005

, 16 eps

[Yeong Song's sister](Ep.10)

(Guest Role)

7.5

Sad Love Story

Korean Drama,

2005

, 20 eps

[Choi Jun Il's girlfriend]

(Support Role)

8.0

Land

Korean Drama,

2004

, 52 eps

[Yeong Sun's mother]

(Support Role)

7.9

Jang Gil San

Korean Drama,

2004

, 50 eps

[Gil San's sister]

(Support Role)

5.3

All In

Korean Drama,

2003

, 24 eps

[Soo Yeon's office colleague]

(Support Role)

7.5

Rustic Period

Korean Drama,

2002

, 124 eps

9.4

Ladies of the Palace

Korean Drama,

2001

, 151 eps

Dal Rae [Young]

(Support Role)

8.7

Tomato

Korean Drama,

1999

, 16 eps

6.6

Start

Korean Drama,

1996

, 0 eps

0.0
Movie
Title
Rating
A Singing Goose

6.0

The Preparation

8.6

Biting Fly

Kang Hae Seon

(Main Role)

6.5

Act

5.5

Monopoly

[Female dealer]

(Support Role)

7.0

My Piano

[Jeon Kong Ja's mom]

(Support Role)

8.0

Vampire Cop Ricky

[Yeon Hee's friend]

(Support Role)

6.7

No Manners

[School nurse]

(Support Role)

6.2
Special
Title
Rating
Mystery Freshman

Korean Special,

2016

, 2 eps

7.8

Drama Special Season 6: In Search of Argenta

Korean Special,

2015

, 1 eps

Kang Jin Ah

(Support Role)

7.5

Drama Special Season 5: Different Cries

Korean Special,

2014

, 1 eps

Kim Kyeong Hee

(Main Role)

7.9

Drama Festival 2013: Principal Investigator - Save Wang Jo Hyeon!

Korean Special,

2013

, 1 eps

[Jung Shik's mother]

(Support Role)

7.0

The Greatest Thing in the World

Korean Special,

2013

, 2 eps

7.5
Articles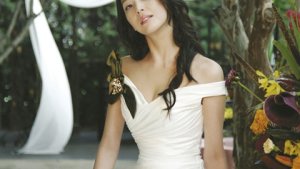 Editorials

- Sep 15, 2015
''Youthful looks always fade while real beauty never fades - the mentioned are truly beautiful ladies.'' MysteryMel-Bookish