Now that Easter Sunday is over, I'd like to write tidbits about it because it's something nice to know (depending on how readers will perceive this information) and it is slightly related to my main article. No offense to the Catholic Christian community and the likes, I myself am a Christian so this article has no other intention but to inform about the Easter Sunday practice.
Easter, which is also pronounced as Ishtar, originated from the Assyrian and Babylonian goddess of fertility and sex. Her symbols, like the eggs and the bunny, were and still are fertility and sex symbols. After Constantine decided to Christianize the Empire, Easter was changed to represent Jesus. But at its roots, Easter  is all about celebrating fertility and sex. 
Source: Ancient Origins 
So what does this have to do with my movie recommendations? 
Ah… it's because my weekend movie recommendations are about sex and the like. It's one of the taboo topics for conservative nations. And so, before you read on, please make sure you are mature enough to handle the genre because this is highly recommended for adults 18 and above only. If you're not yet 18 and decided to pick up and watch these films, then please don't get back at me by spamming my comment feeds and message inbox that I have corrupted your pure souls. Because seriously, I have already put my disclaimer above. 
However, if I did become a vessel of an eye opener to your young mind, please feel free to comment in this article on how much you enjoyed being corrupted. Heh. 
Got that? Yes? Alright! Now we're clear… please proceed with reading. 
There are 3 things similar in this set of movies:  
1. Brothels 
2. Beautiful fashion sense 
3. Intricate story line
…oh and they're all set in a historical timeline of Jidaigeki (Japanese genre for historical films during the Edo Period) and Saguek (Korean historical period).
---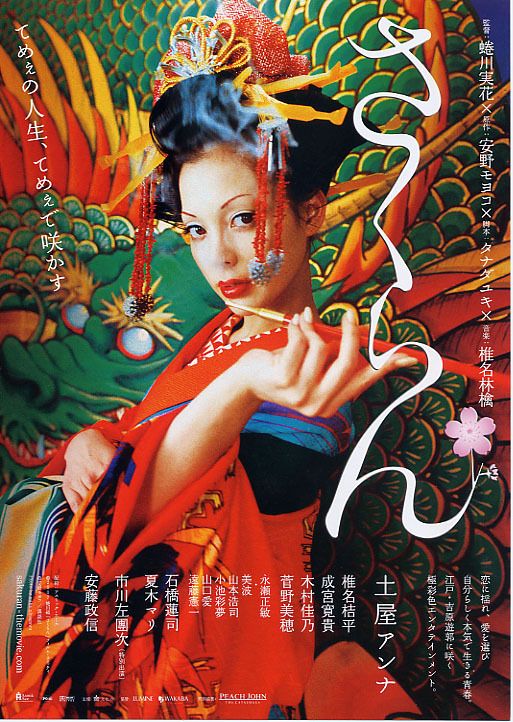 Country: Japan     Year: 2007     Genre: Romance, Drama
This film revolves around Kiyoha, a young child who was sold to work in a brothel. However, despite the circumstances she was thrown into, she had a strong will not to lose herself to the cruel world of courtesans. As she grew up inside the red-light district, Kiyoha vowed to herself to rise among the lowly ranks and become the Oiran, the highest ranking a courtesan like her could attain and eventually… the freedom she was aiming for. And so she started to learn the arts of seduction and pleasing men. 
Bright red is the color that depicts this movie, literally and figuratively. It is bright, eye-catching and fierce. Sakuran is that kind of red. It is also willful, funny, touches the morals of a person and shows lust in different perspectives. The thing that makes this movie recommendable is how the main character is so developed along with the story line. It is really thought-out despite the fact that the premise is a brothel. Anna Tsuchiya was perfect for this role because of her strong facial features and personality. The OST is also unforgettable because most of the tracks are a mix of traditional and modern music. Do check out Shiina Ringo's music since she's the main artist for the OST. 
Another plus point for this movie is that there are several well-known artists who are part of the cast -  namely Narimiya Hiroki, Ando Masanobu and lastly… Oguri Shun (you definitely have to watch out for him throughout the film since his character is only a cameo). Oh, I almost forgot to mention that this is also adapted from a manga which was published in 2012 under the artist Anno Moyoko.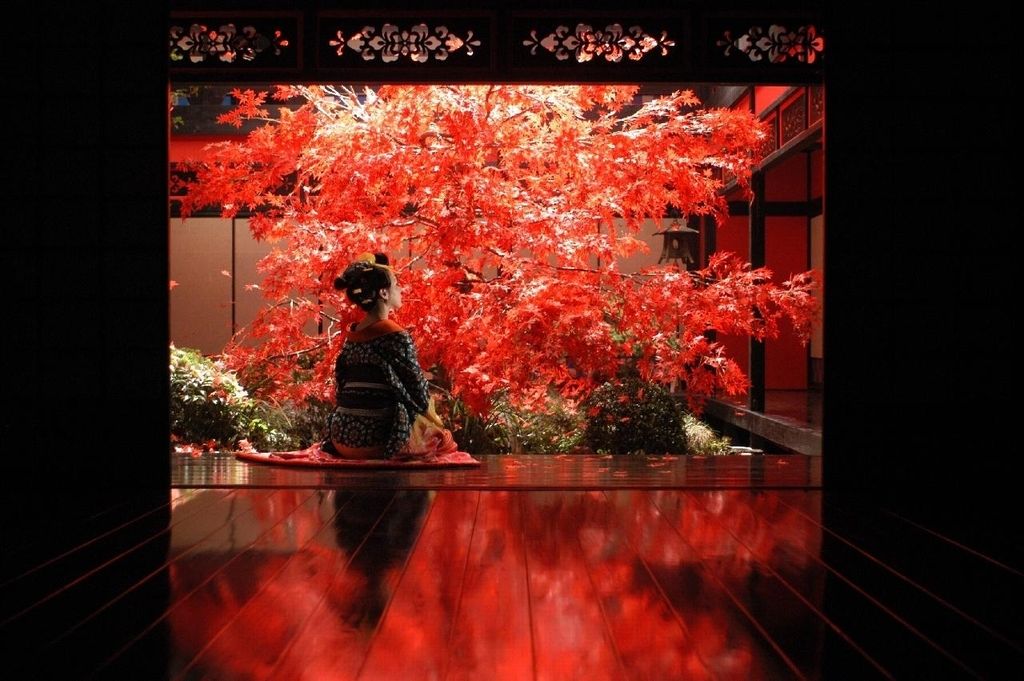 "If I cry, I am weak. If I fall in love, I am even weaker. And even if I do win this fight… I am still the weakest."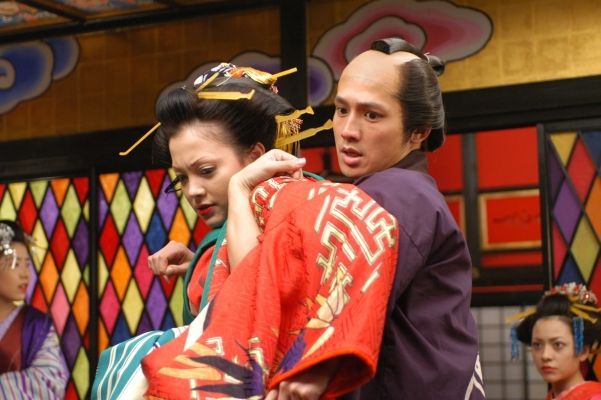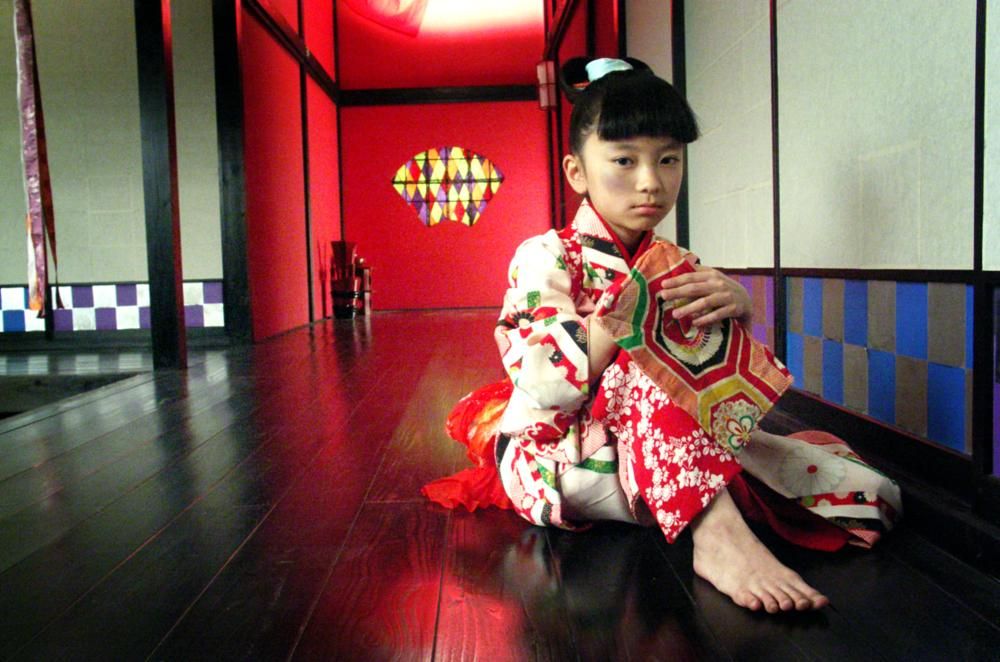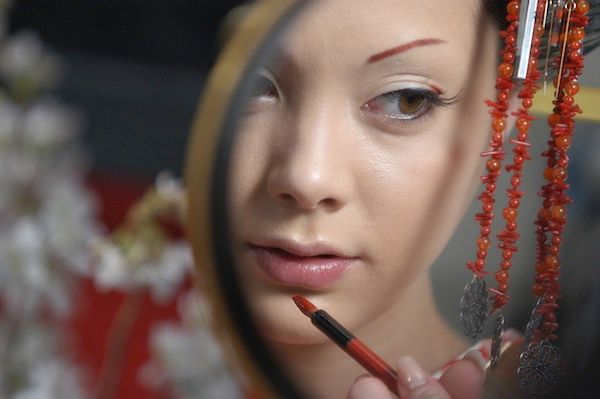 ---
Country: Japan     Year: 2010     Genre: Historical, Manga
The storyline focuses on the Edo period when there was a huge population decrease due to an epidemic that only affected men. The population ratio of male to female was 1:4, therefore there was a drastic gender role change in Japan. Women became more important in the society and grasped control of the government. On the other hand, due to the scarcity of the male population, they became a vital necessity for producing children. The Ooku was originally a harem for the male Shogun where all female concubines were kept, but in this era, the Shogun was a female. Therefore, she had a harem of the best-looking men from all over Japan to help impregnate her and produce an heir. 
The scenes may seem slow for some viewers but what made this film very interesting is the reversal of roles of males and females. In Japanese history it was men who were leaders and it was a taboo for women to be part of the government, but in this movie it's the exact opposite. 
The main characters who portrayed the Shogun and the male concubine did a fantastic job. Shibasaki Kou being the Shogun had that mysterious and yet powerful aura around her that showed authority, confidence and poise. As for Ninomiya Kazunari, he definitely did prove to be someone who was witty enough to play the politics game within the Ooku but only to a specific extent until something unexpected happened. 
This film was also an adaptation of the manga from 2005 which was written by Yoshinaga Fumi.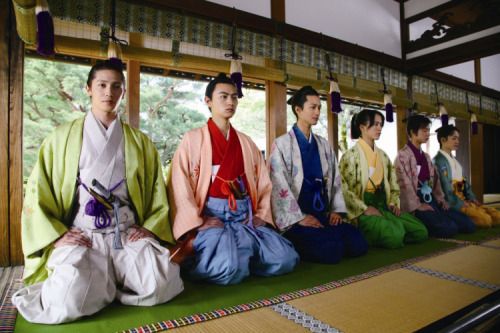 "Never shall I speak of things I have seen or heard inside the Ōoku, nor of anything else that doth take place therein, to my parents, to my brothers or sisters, or to any other person beyond its walls."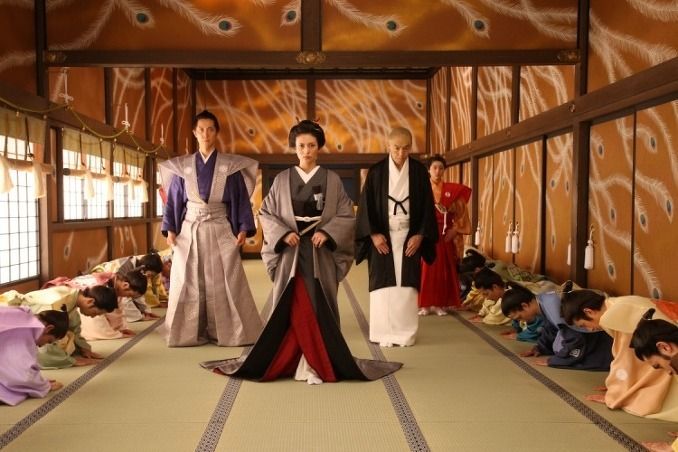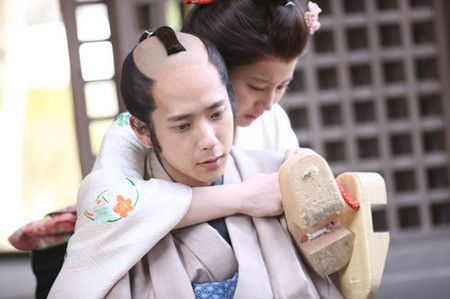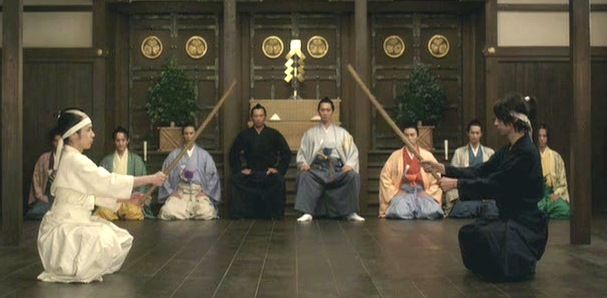 ---
Country: South Korea     Year: 2007     Genre: Drama, Historical, Life, Romance
Hwang Jin Yi was originally a woman with a high status as she was part of a noble family but due to politics and hidden birth right, it was discovered that she was the daughter of a slave. Therefore, she was stripped off of her current status and came about in the pits hell - the brothel. Nonetheless, she thrived through the cruel circumstances with the thoughts of survival, thus earning her title as the legendary courtesan during the 16th century of the Joseon Dynasty.  
What I liked about this film was the fact that the main character, Jin Yi, was not only known for her beauty, but she was also popular because of her intelligence. She was able to form alliances in high places and move about in politics with poise and finesse. Song Hye Kyo definitely nailed this role, especially with her looks and eloquent speaking skills. Another character who's worthy of mentioning is Yoo Ji Tae. He definitely suited the body guard role who was in love with the person he's supposed to protect. Despite that fact, his character was more complex than it seemed, so hopefully you'll look forward to watching him interact with the main female character. 
The movie might be slow for some, but if focused on the intricate storyline, so it will be quite an enjoyable watch. The hanbok used throughout the film felt like watching a fashion show. They were so creative and beautiful that it didn't seem like it was in the Joseon era but was instead in the modern generation.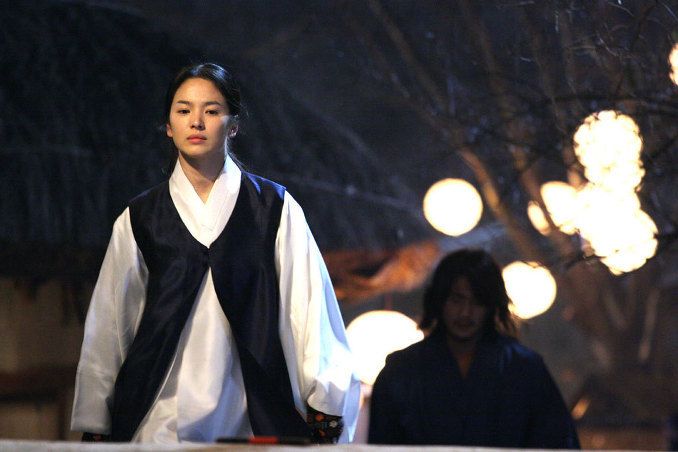 Mountains are the same as in the old times,  
But streams are never the same; 
They keep flowing day and night, 
So they can not be the same. 
The men of fame are like the streams; 
Once gone, they never return.