Name: Anna Tsuchiya
Native name: 土屋 アンナ
Given name: Anna Marie Heider-Tsuchiya
Also Known as: An-san, An-chan, Tsucchie
Nationality: Japanese
Gender: Female
Born: March 11, 1984
Age: 35
Anna Tsuchiya (土屋 アンナ Tsuchiya Anna?) is a Japanese singer, lyricist, actress and semi-retired model. Tsuchiya was born to a Japanese mother and an American father of Polish-Irish descent from Buffalo, New York. She was bilingual at an early age but lost her fluency in English after her parents divorced when she was 7. She has an older sister, Angela, who is also a former model.
Source: Wikipedia
Articles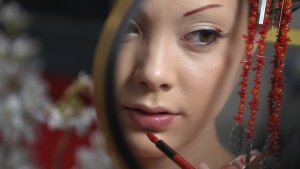 Are you in for a different kind of weekend? Here are movie recommendations that would set you off into a world of taboo, sensuality and politics.