Borders: Crossing o

ver to Jdramas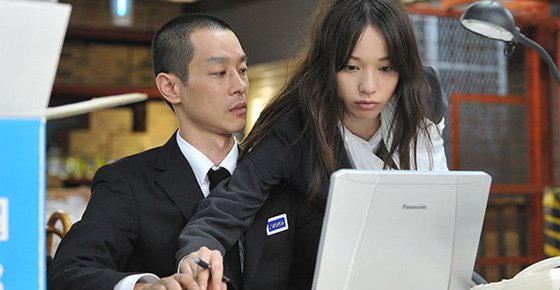 As I've highlighted in prior articles, Dramaland is a vast but magnificent place filled with various cultures, eras and civilizations. Many of us take pleasure in crossing from border to border trying out new genres and hearing new. China, Korea, Thailand, Japan or Taiwan, all of which are unique.  I will begin with the exploration of Japanese Dramas.
No doubt about it, the Japanese fandom is strong. But we are lacking in the department of introductions.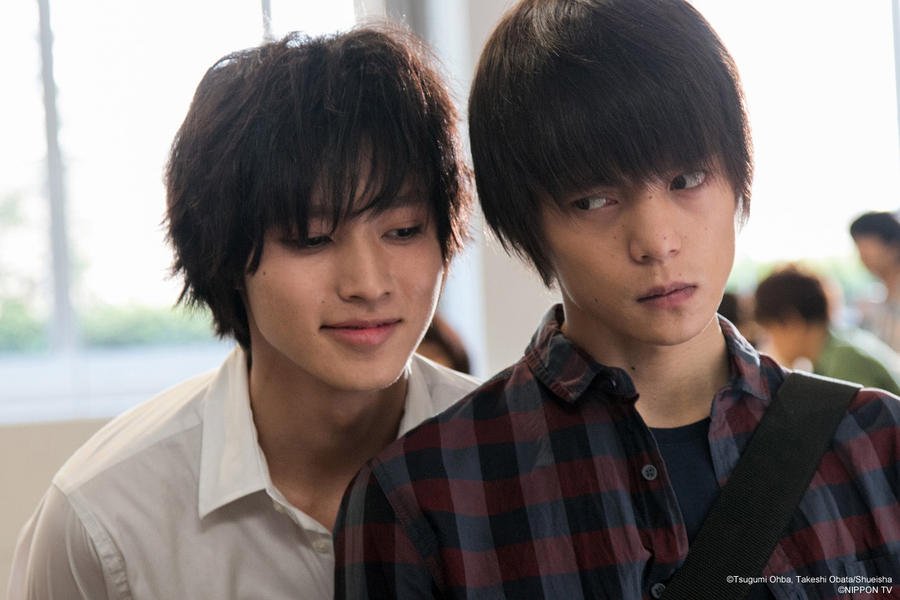 In other words dearest MDListers, rarely are newcomers introduced to the intricacy of the Jdrama world. True to its reputation as the cause of many problems in the world, it is ignorance that stirs people to avoidance. 
Why venture elsewhere when you're basking in the goodness of (insert Asian drama fandom)? 
But then again, what is it that attracts viewers to watch Jdramas? How comes there isn't a lack of quantity in the fanbase?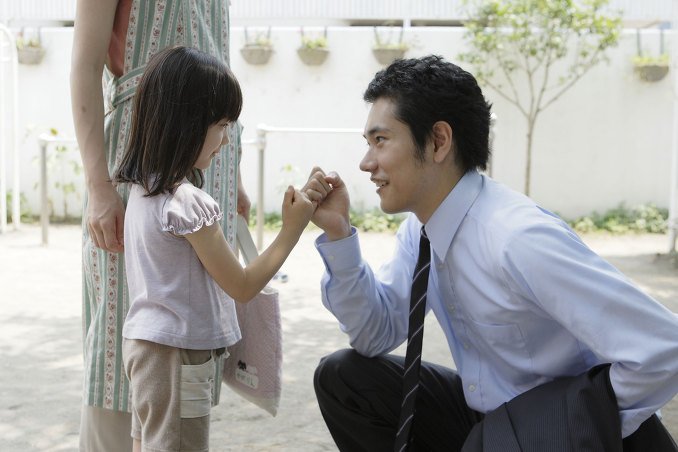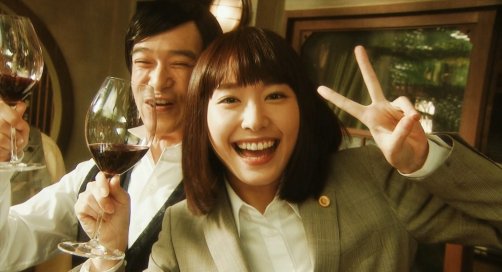 Let us begin by considering the main Jdrama pointers: first and foremost, the majority of Jdramas out there make no efforts to impress visually, where unnecessary of course. 
Most Japanese dramas are visually plain and stick to realism, (if the character is meant to be poor he/she won't whip out the latest Samsung to text their other half whilst crying in a bed filled with loveliest pillows that certainly don't look cheap to me).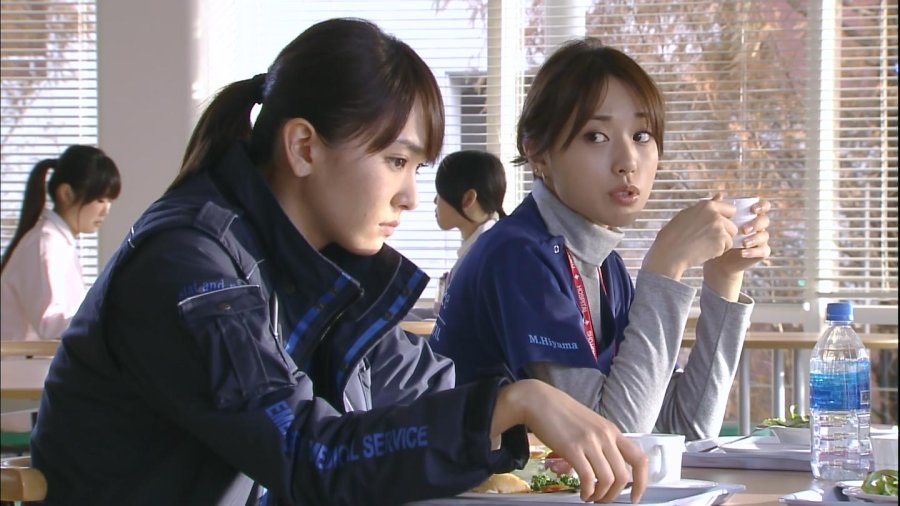 Secondly, there is no guarantee of romance being incorporated into the plot line which is what deters many potential viewers. Fear not, just because there isn't a romantic focus in all Jdramas, it doesn't mean it's a non-existent genre. Japan isn't void of romance, they just don't feel the need to explore it as a main theme in all their productions. Instead they make this up with equally deep bonds of friendship, parent-child, teacher-student or sibling relationships.
Japan has many romantic tales to sweep you off your feet and it has many different genres with their distinct styles in accompaniment.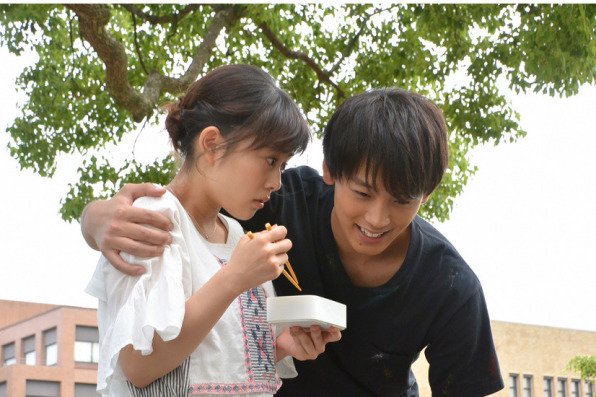 You can find Jdramas on a spectrum of the downright weird (Personally, I'm not too fond of this genre) to deep, thought provoking dramas - sometimes tackling controversial topics.
To put it simply, the creativity has no bounds and if you weren't lucky enough to stumble upon it by chance, as with many hidden gems, you have to seek it out and see the difference for yourself. Put your feelers out there and discover your type. It all depends on the choice you make when choosing a drama to watch.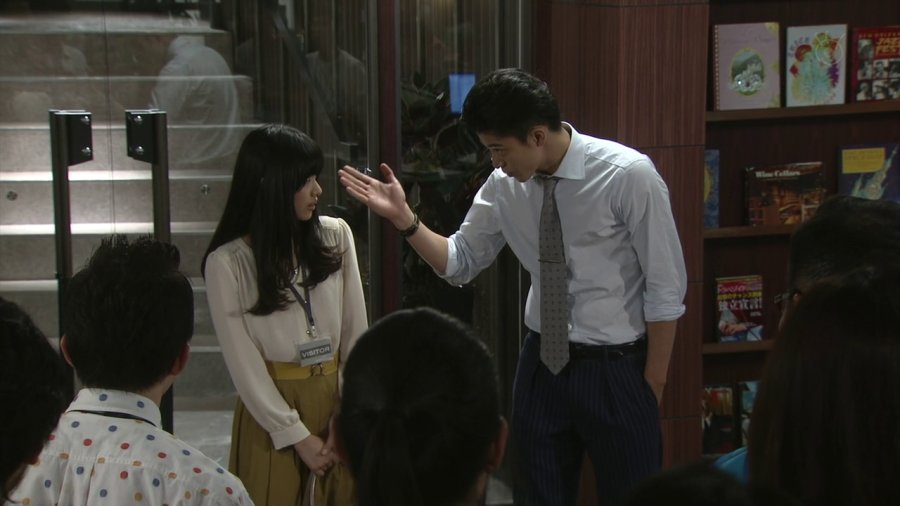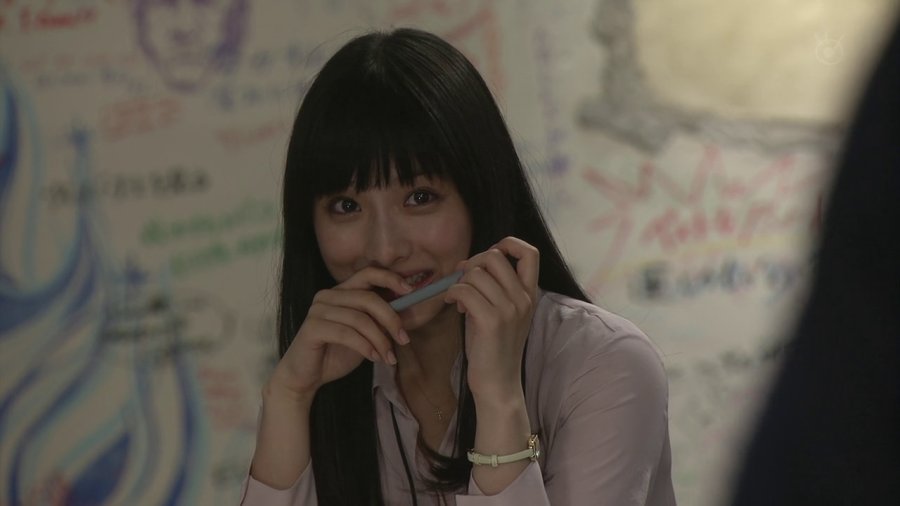 So let me ease you in with Rich Man Poor Woman (Oguri Shun, Ishihara Satomi). The story of a rich man and a poor woman. Oops, sorry to disappoint, but it's not going to be your typical Cinderella story.   In fact, I will surprise you once more and say social status plays no significant role as the story unfolds. Can I amaze you one more time? I know it's a lot to take in but I have to say it: 
Our leading lady, Sawaki Chihiro, is lively but intelligent and ambitious; more importantly these traits stay consistent throughout. Similarly, her male counterpart Hyuga Toru, a successful man, but one who goes through much development both character and career wise. The storyline lacks uniqueness but this is made up with the creativity and the fresh feelings you end up with by the end of the drama. I would say this drama is nowhere lacking in the romance department and in terms of visuals, at the very least it is close to perfection (the visual set-up quite reminds me of a Korean or Taiwanese drama but still retains it's Japanese feel).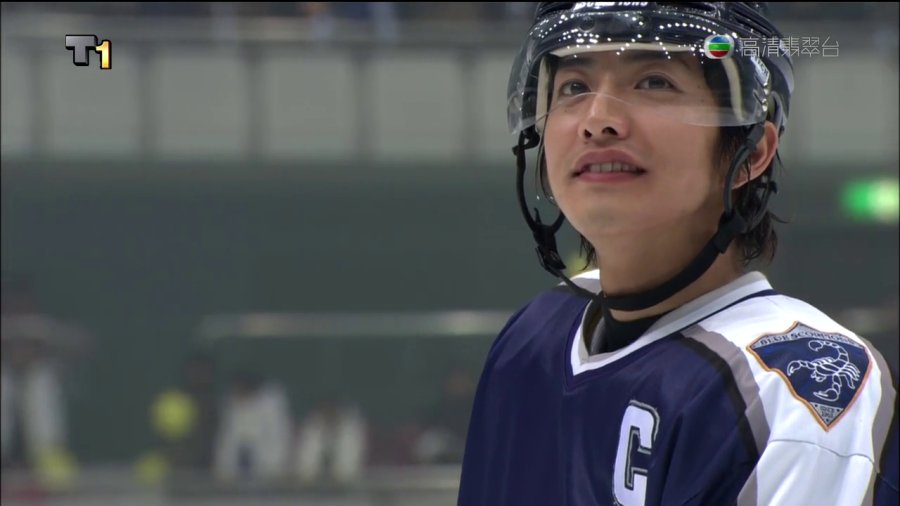 Pride (Kimura Takuya, Takeuchi Yoko)
The only thing I really need to write here is watch the OP for this drama (starts at 0.02). Done? Now lemme break it to you; this drama is better than its OP (if that's even possible).
It is a universal drama. Anyone can watch and enjoy it regardless of taste. Pride is the perfect blend of people and their dynamics, their differences, relationships and of course what drives them; loyalty, money, hockey and pride. The main focus however, is the love between Aki, who waits for her long-distance boyfriend despite the clear signs of being discarded and Halu, the charismatic hockey captain with his own baggage and relationship issues. The drama itself is never over-exaggerated, the chemistry is sizzling and the dialogue is flawless. What more could you want?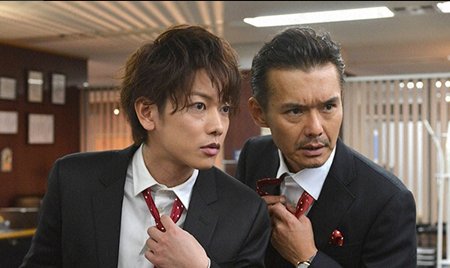 Bitter Blood (Sato Takeru, Watabe Atsuro ) 
Funny characters, stylish and unique detectives with a touch of romance. The title is somewhat misleading; yes, this is a detective series but, no, don't expect dark, unsolvable cases with blood and an intricate plot filled with bitter revenge. Instead the main cast are to be considered walking, talking jokes. Bitter Blood focuses on the inescapable bond between a distant father and son. Call it partner, buddy or co-worker... it doesn't matter. A work relation is the only relation they are willing to share. Yet they are always in sync and share many similarities. The hilarity of their relationship is what brings this drama to life!
An added strength is the supporting cast who tend to enhance the whole comedic atmosphere. But then again this is a detective drama, so you can expect your fair share of action.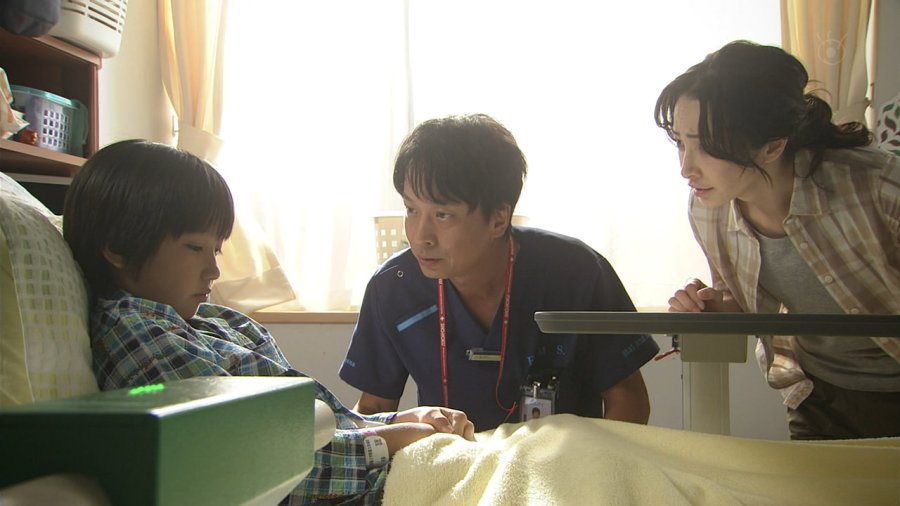 Code Blue  (Yamashita Tomohisa, Aragaki Yui, Toda Erika)
Medical dramas were never really my thing but somehow, sometime during the first episode, I found myself hooked to this one. 
Firstly, it's not your average medical drama because of the helicopter. The drama revolves around the helicopter and those skilled enough to ride it. Undoubtedly, this drama is action packed, doctors are visiting disaster scenes, wreckages and dealing with extreme cases. In spite of this, it's not all blood, it's the emotions of the patients, families and doctors, its treatment whether it's on location, in the air or at the hospital. Each character has their own prejudices and opinions about life, protocols and career ambitions. The characters are varied, some are daring and more vocal, some are lacking in empathy whilst some lack proficiency, but all are fighting to save the patients life.
(When watching Descendants of the Sun, the disaster arc reminded me of Code Blue and got me all nostalgic.)
Legal High (Sakai Masato, Aragaki Yui, Okada Masaki, Taguchi Junnosuke)
Legal High is the definition of excellence. The lead character, Komikado Kensuke, is the embodiment of narcissism, and his eccentricity tops up his bold humour, unique mannerisms, and corrupt behaviours. Yes, our main character is a corrupt lawyer. Yes, the romance is minimal but  no, it never gets boring. Not even for a second (and that includes the opening credits). 
I could talk about this drama for light years… and to infinity and beyond. But I'll just say one thing.  Enjoy.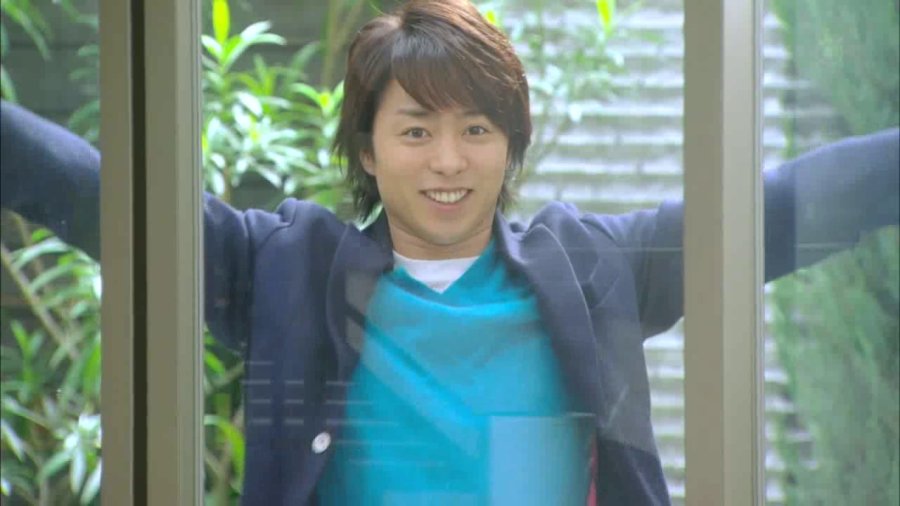 Kazoku Game (Sakurai Sho, Kamiki Ryunosuke, Uragami Seishu) 
Oh, this drama is truly different. I don't think I've ever watched a drama like this. And I'll admit I was hesitant and didn't expect much. I'm not quite sure what category it comes under because masterpieces are always unique. Sakurai Sho is outstanding as the eccentric home tutor Yoshimoto, who intrudes into a seemingly perfect household and peels the layers of hypocrisy surrounding each family member. Yoshimoto's methods are…(to put it nicely) unconventional. There is no black and white here. This is the real fifty shades of grey! Kazoku Game is a psychological drama at its finest.
 You will confidently lay your cards on the table and they'll be blown off, one by one, all the way until the last seconds of this drama.  
Nobunaga Concerto (Oguri Shun, Shibasaki Kou, Mukai Osamu, Yamada Takayuki, Fujigaya Taisuke) 
Historical, time travel, comedy, bromance and romance…beautifully assembled in one drama. Need I continue? All right, if you insist.
This is definitely more of a character driven drama. The focus is on the development of Saburo, a teenager from the future who happens to look exactly the same as  the famous warlord Oda Nobunaga, ends up taking his place and meeting a variety of colourful characters. The budding romance between himself and his (fake) wife is just too cute to handle. And although this is a historical drama, his wife, Kicho, has a backbone. She's got character, strength, and - most of all - she's funny. This drama is just filled with endearing characters. The wardrobe was also beautifully selected and the drama is filled with vibrant colours.
 War, politics, alliances and the Oda clan; all of which Saburo is suddenly expected to deal with overnight. What could go wrong?  
(insert image)
Orange Days (Tsumabuki Satoshi, Shibasaki Kou, Eita, Narimiya Hiroki, Shiraishi Miho)
This drama was a surprise to me. I had never heard of it and watched it on a whim (which to me is ridiculous because this drama is pure excellence). I think the feelings and satisfaction you come out with after watching this drama is very rare nowadays. The romance is so natural, poetic and yet so subtly emotional. It tugs at all your heartstrings without missing one. Kai is so understanding and just nice (rare for a main lead, eh? *wink wink*) and Sae is a beautiful and talented girl who is deaf.
'I will save you from sounds darkness' -Kai to Sae (Orange Days). It's impossible not to love this drama.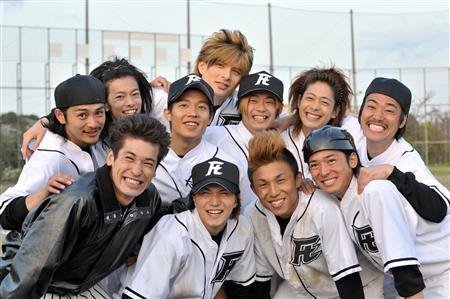 Tumbling (Yamamoto Yusuke, Seto Koji, Kaku Kento, Daito shunsuke, Miura shohei, Nishijima Takahiro, Yanagishita Toma, Tomiura Satoshi) and ROOKIES (Sato Ryuta, Ichihara Hayato, Shirota Yu, Sato Takeru, Koide Keisuke, Igarashi Shunji, Nakao Akiyoshi, Takaoka Sousuke, Kiritani Kenta, Kawamura Yusuke, Onoue Hiroyuki)
Sports, bromance and Yankees (Japanese term for delinquents). Both dramas are about delinquent youth and the paths they pave towards their dreams. Two very special and memorable casts. Tumbling is about male gymnasts (the actors really did perform all those flips) and Rookies is about baseball (Kawata Koichi is the cutest coach ever). Both dramas are filled with funny, adorable and unforgettable characters.
 Both of these dramas are heart-warming. If you're into sports (Rookies) or bromance (Tumbling), these are your dramas. Both dramas are definitely hilarious.  
(insert image)
Wakamono Tachi (Tsumabuki Satoshi, Eita, Mitsushima Hikari, Emoto Tasuku, Nomura Shuhei, Aoi Yu, Nagasawa Masami)
The beauty of family. Conflicting opinions, arguments, unity and love. The cast is made of the best. The characters are dynamic and somewhat realistic. The bromance is adorable and adorable. If you like family oriented drama with a dab of romance on the side… then welcome and enjoy!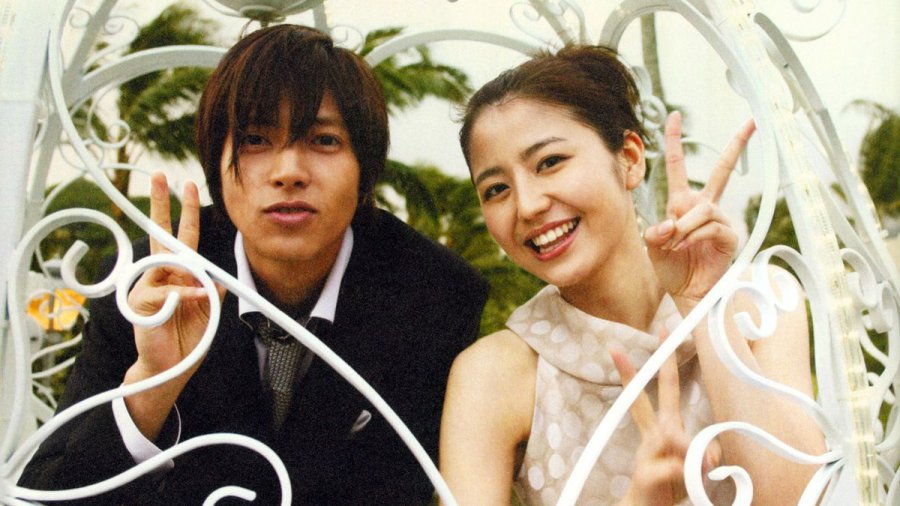 Proposal Daisakusen (Nagasawa Masami, Yamashita Tomohisa) 
Time travel, friendship and unrequited first love. Proposal Daisakusen is a Jdrama classic. 
The drama is told from Iwase Ken's perspective, it's almost like a diary. We start at the love of his life's wedding… to another man, but he's given a second chance to go back in time. Before watching this drama I had never spoken to my computer screen… ever. But Iwase Ken, ah yes. I would have full-blown conversations... 'Why would you do that?', 'you idiot', 'run, run, run', 'omg, you can do it!!' 
That's the beauty of this drama.  It's impossible not to get immersed in the characters and their choices. The beauty of friendship, family, and love. And it's nice to finally watch a second lead's adventure and hope he can fix his mistakes and… you know  …get the girl.
Keizoku 2: SPEC (Kase Ryo,Toda Erika) and Bloody Monday (Miura Haruma, Sato Takeru, Narimiya Hiroki)
Both SPEC and Bloody Monday have to be one of the most unpredictable dramas I have ever watched. If you're looking to live at the edge of your seat drowning in questions, watching fast-paced action unfold and finally dying of suspense by the end of each episode... then check these two dramas out. 
Bloody Monday features a genius, teenage hacker (Falcon) and his friends who are unwillingly dragged into a series of deadly terrorist attacks. SPEC accounts for the lives of a special investigation team (namely Toma and Sebumi), who track down criminals with supernatural abilities.
Both casts were excellent. Notably, Miura Haruma was amazingly expressive as falcon (big fan here).
P.S. Keizoku and Keizoku 2: SPEC are completely unrelated and Toma and Sebumi are so cute together (be it as partners or a ship). 
Hana Yori Dango (Matsumoto Jun, Inoe Mao, Oguri Shun, Matsuda Shota, Abe Tsuyoshi)
Ah, the classic. Arguably the best version out there. Yes, I know…blasphemy to the ears of Boys Over Flower or Meteor Garden die-hard fans (Japanese version is my camp). If you don't already know, this drama is about a girl whose strength and will-power wins the heart of the wealthiest teenager in Japan. Basically she literally punches him and he falls head over heels for her!   And yet it's one of my top fav dramas… don't judge me.
The OST is stunning… Arashi, Hikaru Utada and Ai Otsuka (planetarium was certainly elegant). All the characters were well portrayed especially his mother; the Iron lady. I just couldn't hate her but I did at the same time (it's a complicated relationship).
 I think it's his (Domyouji) undying love for her. That loyalty. And her (Makino) strength. It's consistent. She never falters and always keeps the faith.
____________________________________
Bonus: picture below illustrates siblings deciding which drama to watch. (Brother Beat)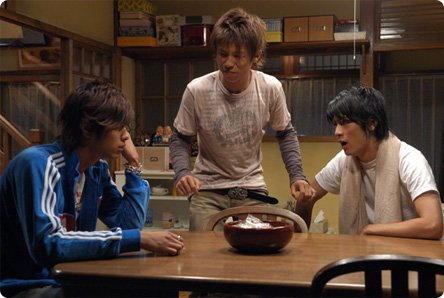 (LOL, I lied; picture above illustrates an argument not as important as deciding which drama to watch)
(Real) bonus: Here is an Asian Drama Mix I made for a friend's birthday (enjoy?) 
(Japanese drama: Rich Man Poor Woman; Korean Dramas: Warm and Cozy, Healer, Queen Inhyun's Man and Hwajung; Taiwanese Drama: Someone Like You and Thai Drama: Leh Ratree)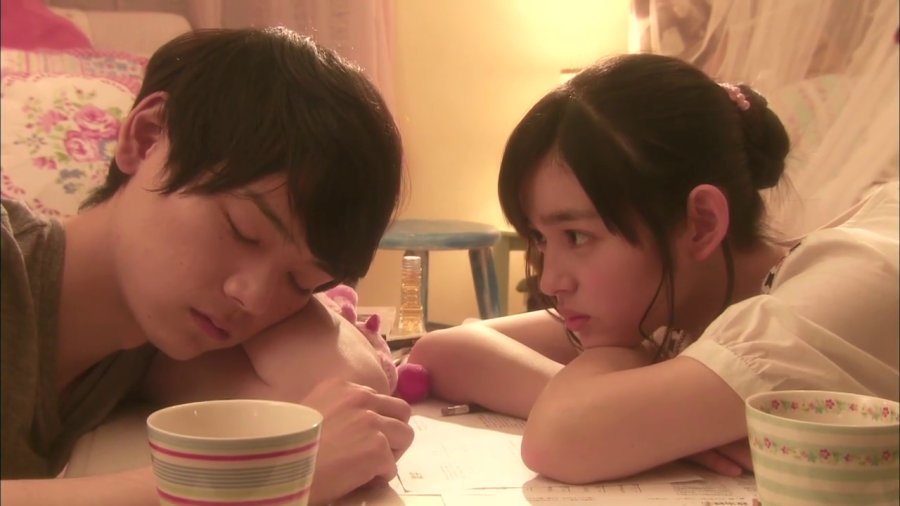 Each one is precious in their own way. And I think we've all learnt the hard way … you can only watch a drama once for the first time .
What do you think of my list?  I know it doesnt have everything!! So which Jdramas would you recommend? Taiwanese dramas? Thai Lakorn (dramas)? Korean dramas? Which border should I cross in my next article?