The website is currently undergoing maintenance. Sorry for the inconvenience.


                   Magic is βelieving in ΨouЯself                   
►Hi, I'm Nana, i love all asian drama and like most people who love or are obsessed with something, i love sharing that love with as many people as possible. And i also love people who share my obsessions!!!
►Because of this i like vidding (making fan-mvs with) my obsessions in my spare time...so you can also find me on  my channel @ youtube!
► I have many favourite actors, especially in Korea and Japan but when narrowed down to two my ultimate biases are Lee Jun Ki and Miura Haruma. Sato Takeru comes really close behind 
►My favourite Korean Actor is Lee Jun Ki | Gong Yoo | Nam Goong Min | Jung Kyung Ho | Joo Won 
►My favourite Japanese Actor is Kamiki Ryonsuke | Miura Harima | Sato Takeru | Ikuta Toma
►My favourite Taiwanese Actor is Vic Zhou | Jerry Yan | Vanness Wu
►My favourite Thai Actor is James Ma | Nadech | Toomtam | Sean | Push
►As for actresses i absolutely adore most!! i dont really have a big preference between them :D Though i think that Yaya (Urassaya Sperbund) is really really beautiful <3


                           

   a little bit more about me    
it's the little details such as...
►My favourite Taiwanese Musician: Bii
►My favourite Korean Musicians: VIXX (proud starlight) || Park Hyo Shin || Nell || FT Island || Mad Clown 
►My favourite Japanese Musicians: ONE OK ROCK  [i'm a big fan] || Yuya Matsushita || Arashi || Kis-My-Ft2 || J Soul Brothers || Mr Children  
►And I really like thai musicians such as Crescendo (especially this song) and BANKK CASH's ost for Sood Sai Pan.
in other words, I love asian drama, asian music and asian men...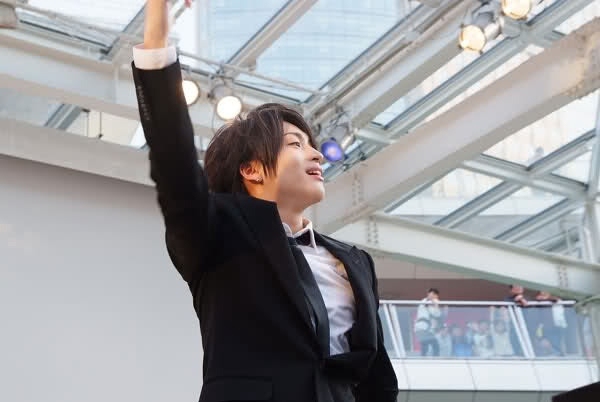 52 Week Drama Challenge                    
I decided I am in the next stage of obsession! (minimum to complete one drama per week)
Week 1 - 25th July - Manhattan Love Story, Ugly Duckling: Pity Girl
Week 2 - 1st August - JIN  (perfection) - 10
Week 3 - 8th August - Ugly Duckling: Don't, Osozaki no Himawari
Week 4 - 15th August - Six Flying Dragons (masterpiece) - 10
Week 5 - 22nd August - Marriage Contract(beautiful) - 10
Week 6 - 29th August - High And Low Season 2 
Week 7 - 5th September - Let's Fight Ghost 
Week 8 - 12th September - Boku No Ita Jikan (heartbreaking) - 10
Week 9 - 19th September - W
Week 10 - 26th September - 
Week 11 - 3rd October -
Week 12 - 10th October -
Statistics
144d 22h 13m
ALL TIME
3,638 episodes, 240 shows
12d 14h 53m
ALL TIME
183 movies
List Updates