Arashi is one of the most famous idol groups within Johnny's Entertainment, the Japanese entertainment company. Last year, they celebrated their 15-year anniversary of being in the entertainment industry. As idols, Arashi members have been involved in hosting variety programs, acting in dramas/movies/stage plays, and of course singing and dancing as a group. These idols have also widened their activities to casting news, holding art exhibitions, being magicians, and more.
Arashi has released 50 singles, many of them being used as opening or ending songs in dramas and anime. It's almost certain that when an Arashi member is cast for the main role of a drama, they'll use their music, too. Arashi's fanbase is constantly increasing. They are a group known around the world mainly thanks to J-Dramas.
If you are unfamiliar with Arashi, here are two dramas starring each member to get started. This list will be in order of age, not personal preference.
---
---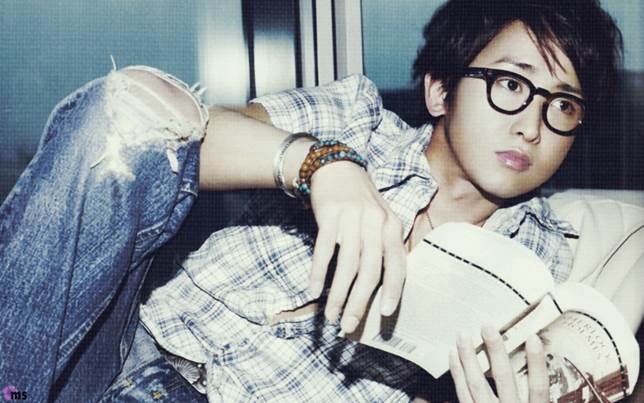 At 36, he's the oldest member of Arashi. He was also chosen (very objectively during a rock-paper-scissors game with the other members) as the leader of the group. He's well known for his singing and dancing abilities and also a skilled artist. He is the only one within Johnny's Entertainment to hold his own art exhibitions. Sometimes he choreographs for Arashi's performances.
Maou was Ohno's first time acting as the leading role in a drama in 2008. He won several awards for his portrayal of Naruse Ryo. Ohno did an excellent job considering it was his first time shouldering a drama.
Maou is a revenge drama and one of the most well-known Japanese suspense dramas. Naruse is a lawyer known as the Angel Lawyer due to his kind heart in helping the poor and helpless. But there is a dark side he hides from the public eye which is related to the revenge he has been planning against the person responsible for his brother's death. This is a very well thought out drama with twists at every corner. This drama is a remake of The Devil, a Korean drama from 2007.
Special mention to the drama's opening song which of course is an Arashi song. It fits the dark theme of the drama and really gets you in the right mood for watching this genre.
Arashi Song: Truth
This is Ohno's first romance drama and his most recent one as it aired it 2016.
This drama is about the successful president of a chain of hotels, who has always been focused on his job and the expansion of his business until he meets a new employee at one of his hotels. He practically falls in love at first sight. Being inexperienced and clumsy in love, he starts to develop strategies together with his secretary and his chauffeur to win her heart. This is a romantic comedy so it's pretty entertaining seeing Samejima's relationship with his staff. Personally, I really liked his interaction with his archrival, Wada Hideo.
It was very refreshing seeing Ohno take a role like this, something very different from his previous roles.
Arashi Song: Seek

---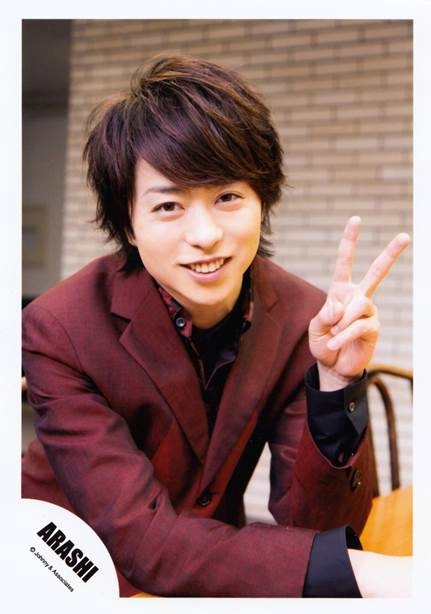 He's 35 years old and known as "Arashi's Shadow Leader" because he is well known for keeping the group in order. He is also in charge of the raps in every Arashi song, being the first "rapper" among Johnny's members. Aside from being a pioneer on rapping in his company, he was also the first Johnny to obtain a university degree and the first to work as a newscaster. 
This is a suspense and revenge drama and it's supposed to be a season 2 of The Quiz Show but this is totally a remake.
Sho's character has amnesia and he doesn't remember anything about his life, but somehow he works as the MC of a TV show. The one controlling the MC's actions is the show's director, Honma. This TV show is a show where the contestants have to answer a certain amount of questions in order to get their ultimate wish fulfilled. The first couple of questions are pretty standard questions, but as the questions continue, the contestants discover that these are very personal questions about a dark secret they have been hiding. So would they reveal their secret in order to fulfill their wish?
Arashi song: Ashita no Kioku
Based on the novel by the same name, Kazoku Game is a psychological and mystery drama. The synopsis of this drama doesn't do it justice because you can't really tell where the mystery in all this is. But let me assure you that this drama is definitely full of twists and unexpected developments. Every episode gets better and intrigues you as you want to know what the real intentions of the main character are.
Sho's character, Yoshimoto, is a home tutor who has a very special way of teaching. He gets hired by a family to tutor their youngest son. While he starts his teaching, he starts getting involved with the other members of the family and suddenly secrets are being revealed.
At first, you think Yoshimoto is a good teacher, kind of Onizuka from GTO, but then you begin to think he is very twisted - only to start thinking he's good but a little mischievous. And at the end of the drama, you don't know what to think about his teaching and methods and whether he is a good teacher or a bad one. This is also quite a dark drama where they use a deep dark psychological approach on every character.
Arashi song: Endless Game

---
Aiba Masaki is 34 years old and known as "the miracle boy". He joined Johnny's Entertainment because he wanted to meet fellow group SMAP. The other members have said that Aiba is a very honest person and that he hardly gets mad, he's always positive and overall a nice guy.
Sadly, Aiba's recent dramas hardly ever get subbed, so it's a tough search for those who want to find subbed videos.
This was Aiba's first leading role in a drama in 2009. My Girl is a heartwarming drama about a photographer named Masamune who suddenly finds out he has a daughter (Koharu) and starts living with her. The story develops as they adapt to their new situation and start bonding as father and daughter. This is a very lovely drama to watch and the relationship and interaction between Masamune and Koharu are very cute and endearing. The little actress that plays Koharu, Ishii Momoka, is very sweet and does an excellent job.  Aiba's first leading role fits him very well and he has an excellent chemistry with Momoka.
Arashi song: My Girl
This drama is a suspense drama centered around a family that starts being harassed by a stalker. Aiba's character is the oldest son of the family, Kenta. Kenta doesn't like getting involved in problems so he never speaks up when he's being wronged. But one day he ends up getting into an argument with a man in the subway and when he's about to get home he notices the man has been following him. And that's how the family starts being harassed. It gradually gets worse so Kenta decides he'll have to take charge of investigating who the culprit is (since he didn't get to see the face of the man who followed him) and to stop him so he and his family can go back to their peaceful lives. But things won't be easy and everything starts getting entangled and the family may be surprised when they finally find their stalker.
Arashi song: Aozora no Shita, Kimi no Tonari

---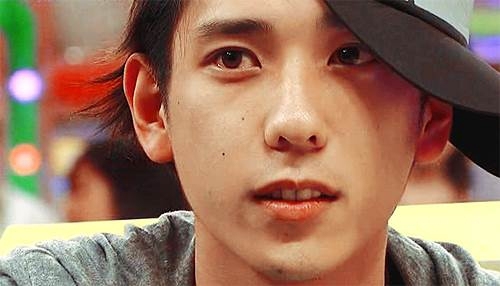 He is 33 years old and called "Nino" by the other members. He is the one with the sharpest tongue among Arashi and is also known for managing his money in a very detailed manner, sometimes to the degree of being called a cheapskate. Nino is recognized especially for his acting abilities since he appeared on Hollywood movie Iwojima.
This is a suspense and revenge drama about three siblings whose parents were murdered when they were young. The culprit has never been found so they grow up with one goal in mind: Finding out who killed their parents before the statute of limitations ends.
This drama is very good on the suspense because it's pretty hard to guess who the killer is and it has some shocking developments. Nino, Toda Erika and Nishikido Ryo make a very good combination and it's interesting to watch them as swindlers.
Arashi song: Beautiful Days
This is a story that focuses on a high school baseball club which is known for sending a good amount of students to Tokyo University, but also for being very weak at playing baseball and never winning a game.
Nino plays a high school teacher who used to study at that high school himself. Due to being a former member of the school's baseball team, he gets assigned to be the team's coach. He slowly starts getting involved with the team and the members. By using unusual strategies and ways of coaching he declares that "this team will win even if it's weak".
I think this character fits Nino's real personality perfectly and that's why his performance is such a delight to watch. This drama's strongest point is its originality. There are other stories of underdog teams, but this one uses a new approach on how the team grows up. The young cast also gives us very good performances that make this drama very enjoyable.
Arashi song: GUTS!

---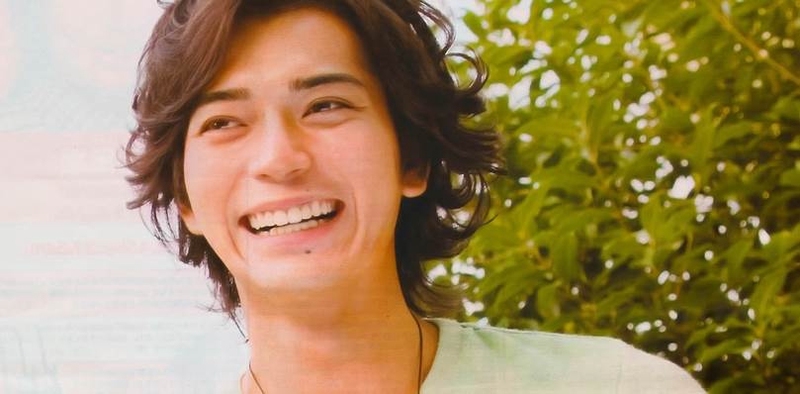 The youngest of the members at 33 years old, he is called "MatsuJun" or "MJ" by his fellow members. He's known as one of the "elites" among Johnny's due to being personally invited by the president of Johnny's Entertainment. MatsuJun is known for having a passionate personality and being hot-tempered.
The second adaption of the manga after the Taiwanese adaptation. It's a classic Cinderella story where a rich heir falls in love with a poor hardworking girl.
Tsukushi is a high school student that enters Eitoku, a school for super rich kids, where she meets Tsukasa, the heir to Domyouji Corporation. Tsukasa, together with three other rich heirs, forms the F4, an elite group that rules over the school. Tsukushi decides to confront Tsukasa after seeing how he bullies one of her friends and that is how they first meet. The story continues as Tsukasa falls in love with Tsukushi and tries to win her heart.
This drama is a very good manga adaption, the story is very interesting and there's no filler to it. The cast is very solid with Oguri Shun, Matsuda Shota, Abe Tsuyoshi, Inoue Mao, and MatsuJun. The character development is also very interesting to watch, especially during interactions of the F4 with Tsukushi. This is a very famous drama for its second lead syndrome. Watch the two seasons of this drama and wrap it up with the movie.
This story (Taiwanese, Korean, Chinese or Japanese version) is a must watch for any drama fan.
Arashi song: Season 1: Wish
                       Season 2: Love so sweet
                       Movie: One Love
A drama about quirky lawyer Hiroto who is very good at finding the truth. Because of this, he gets hired at a very prestigious law firm and becomes part of a new department in charge of criminal cases.
This is an episodic drama where they deal with one case per episode with the whole team getting involved in it, but nevertheless, it's a fast-paced drama. The cases are pretty interesting to watch though there's not much of suspense in them. The teamwork between the three main lawyers gradually develops until they have a very cohesive team.
Jun really enhances his character's eccentricity and gives us an interesting Hiroto. I enjoyed watching this drama a lot. It was light-hearted, entertaining, and the quirkiness of Miyama's character was pretty amusing to watch.
 Arashi song: Daylight
---
BONUS  
You can also watch:
Saigo no Yakusoku, a drama special starring all five members. 
Yamada Taro Monogatari, an entertaining drama starring Nino and Sho.