Korean dramas nowadays have similarities that some of us might have noticed. In this article, I will introduce only three of these little common trends. I bet you've noticed them, too, and if you can think of anything else, please do share below in the comment section. I'd love to know.
---
#1 Yellow Umbrellas
Have you noticed this common trend dramas are having right now? Whenever someone needs an umbrella during the rainy season, they use a yellow one. Well, out of curiosity, I decided to search for the meaning behind the yellow umbrella and out of the many meanings, I liked this one:
"Somewhere out there, there is a yellow umbrella for everyone." (I guess this quote was inspired by How I Met Your Mother.)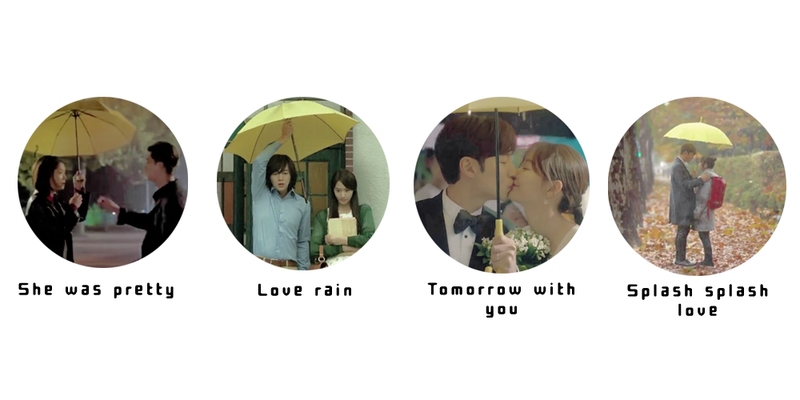 ---
#2 Dal Komm Cafe
One of the things on my "to-do list" when I went to Korea last year was to visit one of the branches of this coffee shop. Sadly, I didn't get to try their coffee but I got to see one cafe while touring Seoul.
This coffee shop became really famous after being featured in one of the top-rated dramas - Descendants of the Sun. I noticed it again in the drama Goblin thinking maybe they like to sponsor the screenwriter Kim Eun Sook (as she wrote both of these shows).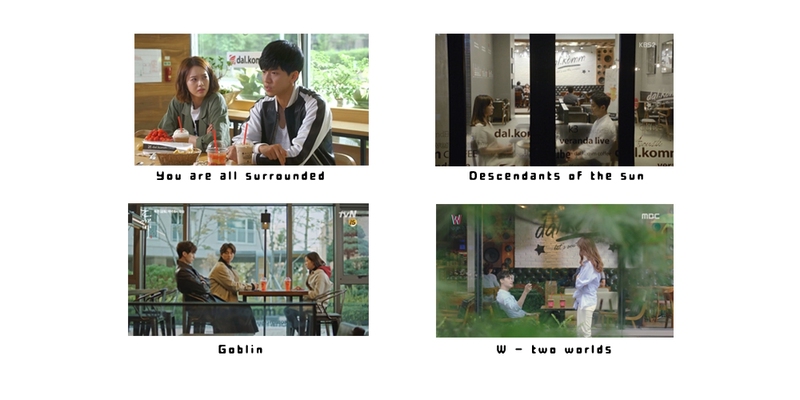 ---
#3 Subway Fast Food
Another thing I wanted to try in Korea was the famous Subway fast food. I had the chance once but I missed it since I told myself that these shops also exist in my country so I could try out other fast food chains. But I kind of regret it now because I want to know how delicious this famous sandwich is since it keeps appearing in popular dramas (lmao). Every time they eat there, I get so hungry!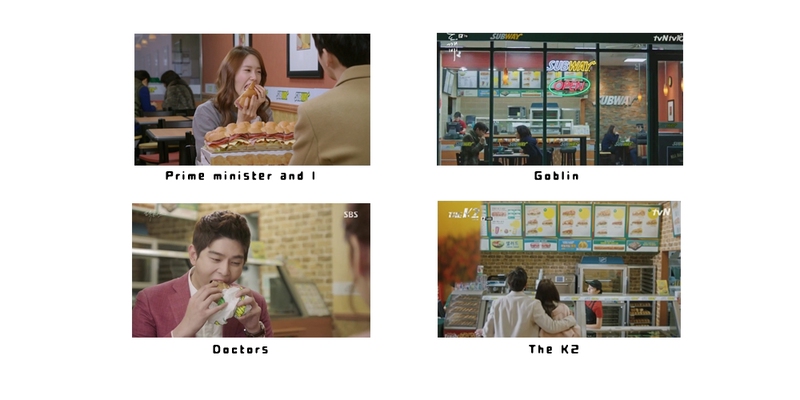 ---
BONUS: I didn't collect pictures for this but also Papa John's pizza. If you've watched Remember: War of the Son and the currently airing Chief Kim, then you probably noticed it as well. Oh, it also appears in Romantic Doctor Teacher Kim.
---
Thanks for reading!
Which common trend have YOU noticed?
---