To most people, the first thing that comes to their mind when I say the words 'Japanese drama' is usually "Ooohh, yeah, they're so weird!", which I admit, some are. But that's the thing. Since most people think all Japanese dramas have over-exaggerated facial expressions and crazy acting, they often overlook a heavily undiscovered part of J-dorama: Japanese Rom Coms. 
Sure, they aren't as ~*magical*~ as a K-drama, with all its fancy filters and "Opppaaaaa~"s, but once you get hooked, there's no turning back. So here are 5 highly recommended J-dorama rom coms for you try (in my opinion, of course). These are the ones I have watched, so other recommendations are welcomed in the comments! 
---
(We Got Married As A Job)
Cast: Aragaki Yui, Hoshino Gen
Story: "25-year-old Moriyama Mikuri graduated but had no job offers. She became a temporary employee but was even laid off. So while she is taking a break right now, Mikuri feels unwanted and displaced. She starts work as a housekeeper for bachelor Tsuzaki Hiramasa by chance. One day, he proposes a contract marriage to her. The two of them get married in secret, but will their married life work out?"- MDL. 
The show is slow, but the relationship development between the quiet, shy and recluse Tsuzaki and the outgoing and hardworking Mikuri is really sweet. This drama is for all those who like a slow, but pretty G-rated romance. Also! It has an extremely familiar face nearly all J-dorama fans can recognise: Aragaki Yui, who is also the star of our next drama...
---
(Full Throttle Girl) 
Cast: Aragaki Yui, Nishikido Ryo
Story: Ayukawa Wakaba, a hard working and ambitious young woman, gets a job at a highly reputed law firm. The catch? She must babysit her boss' young 5-year-old daughter, Hinata. As Wakaba navigates the tough world of babysitting, she reluctantly takes help from the father of Hinata's closest friend, Yamada Sota, a stay-at-home dad and the complete opposite of Wakaba. 
There are very few dramas that can make me want to watch it again- this was one of them. There were so many times in this show where the ice-cold block on the left side of my chest felt like melting. Wakaba's childhood, Sota's dream (that he had to give up) and the people around them made this drama extremely lovable! 
---
(Please Love the Useless Me)
Cast: Fukada Kyoko, Fujioka Dean
Story: After losing her job and her savings almost drained from spending on her much younger boyfriend, 30-year-old Shibata Michiko has no clue what to do- until her scary ex-boss allows her to work for him in his restaurant in exchange for food. 
This drama is absolutely adorable and gave me a few days of drama withdrawal because I couldn't bear to watch any other drama while still thinking of the amazing characters of this one. Everything about this drama hit it juuust right for me, from the acting to the story, to the omurice that Michiko loves. The manga it's adapted from is great, too! 
---
(Operation Proposal)
Cast: Yamashita Tomohisa, Nagasawa Masami
Story: "Iwase Ken and Yoshida Rei have been friends since elementary school. Ken, is obstinate and unskilled in love, but he fell long ago for the lively and cheerful, Rei. But Rei is about to get married to another man. While Ken and other friends from high-school attend the wedding ceremony, a fairy appears and sends Ken back in time, giving him a second chance to win the girl he loves."- MDL
This classic J-Dorama has been remade into 2 very popular Korean and, more recently, Chinese versions, so I won't actually be surprised if you've actually seen the drama itself or one of its remakes. Of course, nothing can beat the original, it's been remade multiple times for a reason! 
---
(I'm Your Destiny)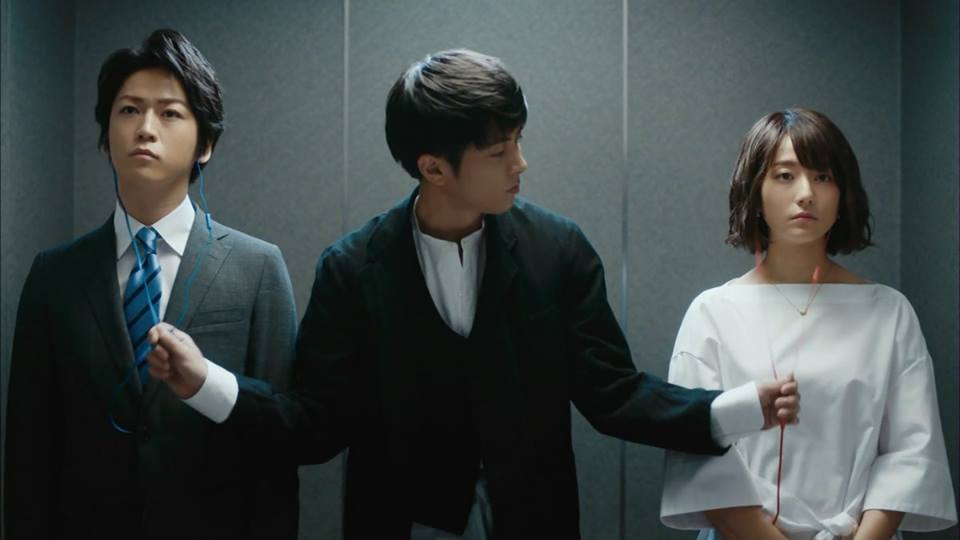 Cast: Kamenashi Kazuya, Kimura Fumino, Yamashita Tomohisa
Story: What if someone came up to you, told you he was God and that if you don't marry and produce a child with a certain woman by the end of the year, the world would be destroyed? That's exactly the situation Makoto Masaki is forced to face. Unlucky in love, Masaki has been through more heartbreaks and failures than he possibly could face. So when this mysterious man who insists on calling himself God tells him he'll help out in pursuing the woman he must marry, Masaki's first response is to scoff. But after he realises that his path has crossed with this woman multiple times throughout his life, too many to count as a mere coincidence, he becomes convinced that they're destined. Now, all he has to do is convince her, too...
Kamenashi Kazuya and Yamashita Tomohisa are a powerhouse duo in the J-dorama world, having previously acted together in another extremely popular drama, Nobuta wo Produce, and that chemistry and familiarity show in their interactions with each other in this show. While the female lead was also good, the supporting characters are almost blindingly incredible, with how they help the main characters through every hurdle and every problem. 
---
Special Mention: Pride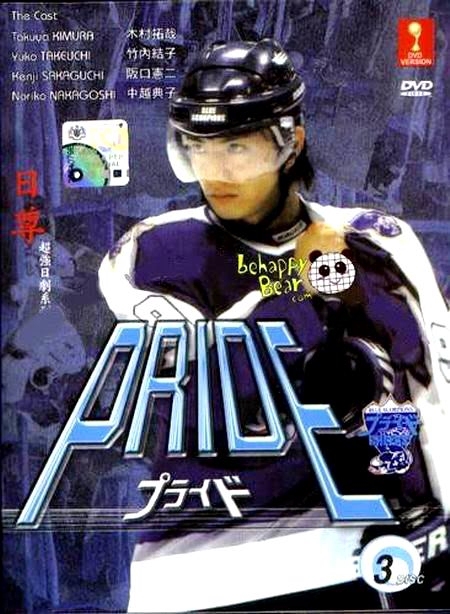 Cast: Kimura Takuya, Takeuchi Yuko
Story: Satonaka Haru, an ice-hockey star and ladies' man, meets Murase Aki, a woman who has been waiting for her boyfriend to return to Japan for the past few years with no contact, and asks if he can be in a relationship with her until her boyfriend returns home. Aki, an ordinary OL (office lady), surprisingly agrees and thus begins their time-bound romance. But what happens when Aki's real boyfriend returns...?
I added this as a special mention because it's not exactly a rom-com, but a romance-drama, but the show is just too incredible to leave out. 
I was initially hesitant about watching this because of the crazy long description I saw of it on MDL and the fact that the only thing I know about ice hockey is that it's on ice, but still deciding to go for it and watch the show is probably one of the best decisions I've taken in my entire life! You don't even need to know anything about ice hockey to enjoy this the show since the plot doesn't revolve around ice hockey as much as the romance between Haru and Aki. 
---
Honorable Mentions: 
Here are some more dramas that are recommended, in case you want more:
Yamato Nadeshiko Shichi Henge (Perfect Girl Evolution; The Wallflower) [adapted from a manga] 
Hotaru no Hikari (Glow of Fireflies) [adapted from a manga]
5-ji Kara 9-ji Made (From 5 to 9) [adapted from a manga]

---
Thanks for reading!