Name: Kimura Fumino
Native name: 木村文乃
Given name: Kimura Fumino
Nationality: Japanese
Gender: Female
Born: October 19, 1987
Age: 32
Drama
Title
Rating
Chou no Rikigaku

Japanese Drama,

2019

, 6 eps

Kisaragi Toko

(Main Role)

0.0

Sagideka

Japanese Drama,

2019

, 5 eps

Imamiya Karen

(Main Role)

8.2

SICK'S

Japanese Drama,

2018

, 142 eps

Mikuriya Shizuru

(Main Role)

6.5

99.9: Keiji Senmon Bengoshi - Season II

Japanese Drama,

2018

, 9 eps

Ozaki Maiko [lawyer]

(Main Role)

8.7

Ito-kun A to E

Japanese Drama,

2017

, 8 eps

7.4

Boku, Unmei no Hito desu

Japanese Drama,

2017

, 10 eps

Kogetsu Haruko

(Main Role)

8.0

A Life

Japanese Drama,

2017

, 10 eps

Shibata Yuki

(Support Role)

7.7

Suisho no Kodo

Japanese Drama,

2016

, 5 eps

Kisaragi Toko

(Main Role)

8.1

Ranmaru Kami no Shita wo Motsu Otoko

Japanese Drama,

2016

, 10 eps

Hikaru Kamekanbo

(Main Role)

6.6

Seirei no Moribito

Japanese Drama,

2016

, 4 eps

[Chagum's mother the 2nd Empress]

(Support Role)

8.1

Siren

Japanese Drama,

2015

, 9 eps

8.1

Ishi no Mayu

Japanese Drama,

2015

, 5 eps

Kisaragi Toko

(Main Role)

8.0

Mother Game

Japanese Drama,

2015

, 10 eps

8.0

Zeni no Senso

Japanese Drama,

2015

, 11 eps

8.1

Sutekina Sen Taxi

Japanese Drama,

2014

, 10 eps

Kozai Marina (Ep.3)

(Guest Role)

8.3

Ashita, Mama ga Inai

Japanese Drama,

2014

, 9 eps

Misuzawa Kana

(Support Role)

8.5

Henshin Interviewer no Yuuutsu

Japanese Drama,

2013

, 10 eps

Hiyama Shimo

(Support Role)

6.7

Furueru Ushi

Japanese Drama,

2013

, 5 eps

Kozue Tagawa

(Support Role)

5.8

Kumo no Kaidan

Japanese Drama,

2013

, 10 eps

7.2

Sodom no Ringo

Japanese Drama,

2013

, 4 eps

6.3

Osozaki no Himawari

Japanese Drama,

2012

, 10 eps

Imai Haruna

(Support Role)

8.2

Kuro no Onna Kyoushi

Japanese Drama,

2012

, 10 eps

Aoyagi Haruka

(Main Role)

7.3

Naniwa Shounen Tanteidan

Japanese Drama,

2012

, 12 eps

Haruna Mika [Teacher]

(Support Role)

7.1

ATARU

Japanese Drama,

2012

, 11 eps

Suzuhara Riko (Ep. 4)

(Guest Role)

8.0

Umechan Sensei

Japanese Drama,

2012

, 156 eps

Nojima Shizuko

(Support Role)

8.2

Mitsu no Aji

Japanese Drama,

2011

, 11 eps

6.9

Hanawake no Yon Shimai

Japanese Drama,

2011

, 11 eps

Miya Aimoto (Ep.1)

(Guest Role)

7.1

Perfect Report

Japanese Drama,

2010

, 10 eps

Uchino Noriko (Ep.4)

(Guest Role)

7.1

Natsu no Koi wa Nijiiro ni Kagayaku

Japanese Drama,

2010

, 10 eps

7.3

Dandan

Japanese Drama,

2008

, 150 eps

8.0

Komyo ga Tsuji

Japanese Drama,

2006

, 49 eps

Okumiya Yahee's Daughter

(Support Role)

7.6
Movie
Title
Rating
The Fable

8.3

Iwane: Sword of Serenity

8.0

Taiso Shiyou Yo

7.5

The Scythian Lamb

7.2

The Many Faces of Ito

Yazaki Rio [ E ]

(Main Role)

6.6

Hibana: Spark

8.0

Memory

Tadokoro Mari

(Support Role)

6.8

Ranmaru: The Man with the God Tongue

Hikaru Kamekanbo

(Support Role)

6.3

Scanner

Sawamura Yukie

(Support Role)

7.6

Cross

Sayuri Nakagawa

(Unknown)

7.5

Piece of Cake

7.0

Initiation Love

Ishimaru Miyako

(Main Role)

7.6

Have a Song on Your Lips

Matsuyama Haruko

(Support Role)

8.3

The Place Where the Sun Sits

Kyoko Suzuhara

(Main Role)

6.4

Nishino Yukihiko's Love and Adventure

Tama [Nishino Yukihiko's neighbor]

(Support Role)

7.0

The Little House

7.9

It All Began When I Met You

'Long Distance Relationship'

(Main Role)

7.3

Tokyo Story

7.3

Love for Beginners

7.5

Potechi

Onishi Wakaba

(Support Role)

7.2

Paradise Kiss

[Senior high school student]

(Support Role)

7.9

Kaze no Daddu

Asano Ayumi

(Support Role)

6.0
Special
Title
Rating
Yo nimo Kimyou na Monogatari: 2019 Rain Special

Japanese Special,

2019

, 1 eps

{Ningen no Tane} Haruta Midori

(Main Role)

0.0

Ooku Sai Shusho

Japanese Special,

2019

, 1 eps

6.5

The Story of Shotaro Ishinomori, the Man Who Created a Hero

Japanese Special,

2018

, 1 eps

Onodera Yoshie

(Support Role)

8.1

Naze Shoujo wa Kioku wo Ushinawanakereba Naranakatta no ka?

Japanese Special,

2014

, 1 eps

Abiko Miori

(Support Role)

8.2

Yo nimo Kimyou na Monogatari: 2014 Spring Special

Japanese Special,

2014

, 1 eps

{Neat na Kare to Cute na Kanojo} MM-2020α

(Support Role)

7.1

Kuroi Fukuin

Japanese Special,

2014

, 1 eps

Setsuko Ikuta

(Support Role)

6.6

Hasegawa Machiko's Story

Japanese Special,

2013

, 1 eps

Yoko Hasegawa

(Support Role)

7.5

Tokeiya no Musume

Japanese Special,

2013

, 1 eps

young Kuniki Chikako

(Support Role)

6.9

Kyo no Hi wa Sayonara

Japanese Special,

2013

, 1 eps

Tanabe Etsuko

(Support Role)

8.2

Akujotachi no Mesu 2

Japanese Special,

2012

, 1 eps

Mihara Chikage [new medical coordinator]

(Support Role)

7.3

Doroctor

Japanese Special,

2012

, 2 eps

Nakamura Mamiko [Shinichi's newlywed wife]

(Support Role)

6.0

Keishicho Shissonin Sosaka Special

Japanese Special,

2011

, 1 eps

Miura Michi [Miura's daughter]

(Guest Role)

0.0

Akujotachi no Mesu

Japanese Special,

2011

, 1 eps

Mihara Chikage [new medical coordinator]

(Support Role)

7.1

Honto ni Atta Kowai Hanashi: Summer Special 2011

Japanese Special,

2011

, 1 eps

Kashiwada Harumi

(Support Role)

6.9

Run 60

Japanese Special,

2011

, 9 eps

6.8
TV Show
Title
Rating
Kisumai Busaiku!?

Japanese TV Show,

2013

, 0 eps

8.7

Oshareism

Japanese TV Show,

2005

, 0 eps

8.5
Articles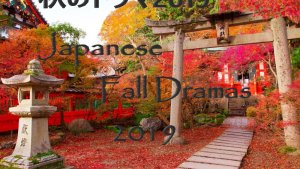 Upcoming Japanese dramas for the autumn season are here!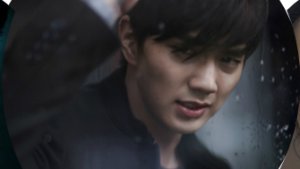 Editorials

- Jun 30, 2018
Neaa and Old Anime Lady's pick for worst villain, Neaa representing South Korea and Old Anime representing Japan.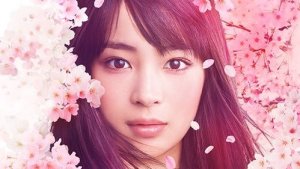 Let's check out what kind of manga and webtoon adaptions we can expect in 2018!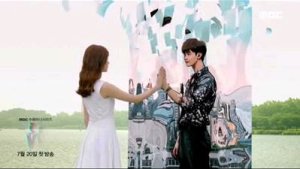 Check out to see which popular dramas fanitha disliked!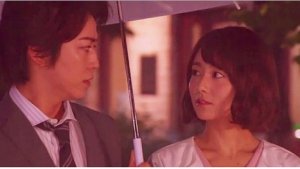 Here are 5 dramas that can kick start your J-dorama romance marathons. C'mon, J-rom coms need some love, too!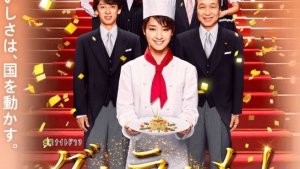 The Japanese summer dramas are almost here. Find a drama that will blow you away in this preview!