K-Drama Easter Eggs: Hidden Hints
It is quite common to hide a secret message or aspect in an art work like it was in She Was Pretty (cover picture) but such hidden hints also exist in other movies and series.
WARNING: The article contains SPOILERS for the following dramas:

Weightlifting Fairy Kim Bok Joo, W-Two Worlds, You Who Came from the Stars, Dream High, I Hear Your Voice, A Gentleman's Dignity, Bring It On Ghost, and The Master's Sun.
---
Let's start with an example:
If you watched Weightlifting Fairy Kim Bok Joo you will remember the scene, when Lee Jong Suk suddenly is a guest of the chicken restaurant from Bok Joo's father. A real K-Drama fan is already excited at this moment, but when Bok Joo smiles at him and says "He is in the national shooting team", the attention of some fans will raise. You create the first links in your head. But when Kang Ki Young says this: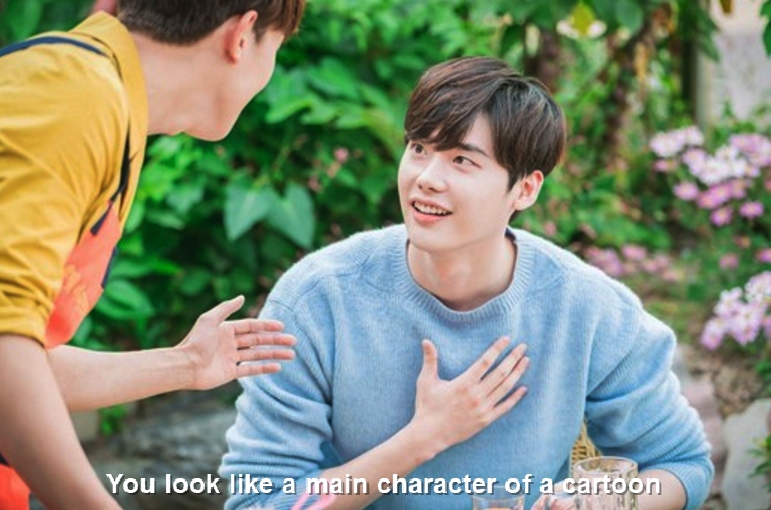 There is no doubt anymore. You get excited because you loved the drama that they give a hint to:W – Two Worlds. Both actors of the scene acted and interacted in that drama as well. That is called an "Easter Egg".
An "Easter Egg" is a secret feature of an interactive work or an insider joke. It can also be a secret message. This term originally came from the computer gaming section. The first widely known Easter Egg of this section was created by Warren Robinett. For the Video Game "Adventure" (Atari 2600) he created a secret room containing text crediting himself for the game's creation. 
But hidden messages were already common in art before the term was created. In movies, "Easter Eggs" are often used to create a hint to other movies to pay homage to the other production (mostly created by the same agency).
An other "KDrama Easter Egg" was found in You Who Came From The Stars: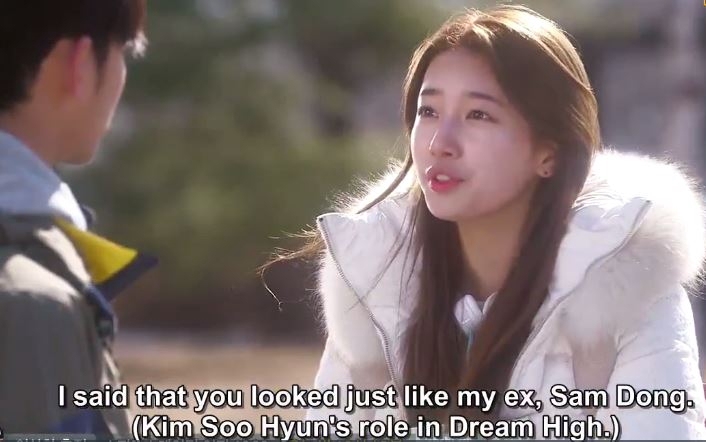 Bae Suzy introduces herself as "Go Hye Mi", which was her character in Dream High. So the first hint was already set. Sometimes (as you can see), a subber helps fans to recognize the insider information. It is the only moment for Bae Suzy to appear in this drama, which is also a characteristic of a "Movie - Easter Egg." The message is delivered by a popular star which often isn't even mentioned in the cast.
Another example is hidden inI Hear Your Voice when Kim Min Jong appears as a cameo. He is a lawyer with his own law firm. The first thought comes to your mind: "How funny: He was a lawyer in A Gentleman's Dignity as well." A moment before he left the scene, he gets a call from a certain person and the "Easter Egg" is placed: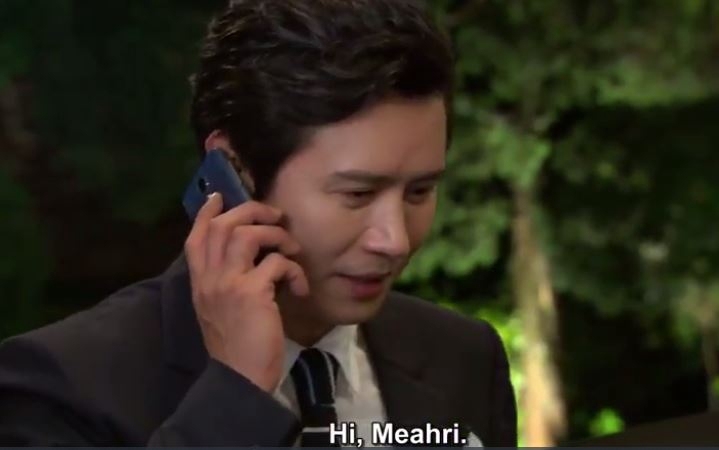 There are also other Easter Eggs hidden in K-Dramas. 
For example, in Bring It On Ghost, there is a scene at the karaoke bar. Two boys sing the song "Heartbeat" by 2PM. In this situation, Ok Taec Yeon, a member of 2PM and main actor in Bring It On Ghost says: "Today, no one is listening to something like that anymore". So he is mocking his own song.
One last example I want to give to you is the one you will find in The Master's Sun. In episode 2, they watch a TV show moderated by Kim Sang Joong. This show really exists and it is called "I want to know".
---
So did you recognize some other Easter Eggs? How do you feel about it? 
Thanks for reading!