I often wondered why I remember male characters after watching an Asian drama more than female figures. There are obviously interesting female characters in Dramaland as well. However, compare by yourself if a character enthrals you, is this figure rather male or female?
Is it because female characters are poorly written? Could it be like that because women in real life just come second, so that is why they get portrayed like this in dramas as well? Is it because my imagination of remarkable is just particular?
However, this article points out my personal top 5 remarkable female drama characters.
---
Go Hye Ran - Misty
Go Hye Ran is a very successful reporter. Her mindset regarding the truth and what media have to be is amazing! She followed her dream and worked hard to reach her goals.
This figure broke with one social convention — she put her dream to become a fantastic reporter first. She chose the man who will be useful for her status, decided not to get a child and doesn't take care of the family. It is up to everyone themselves if they agree with that behaviour. But I adore her for this strength to stand her ground, her strong mind and her passion to follow her dream.
---
Khun Mam obviously had a hard life. Because she is (or was) a prostitute, she had to endure a lot of humiliation and discrimination. Hardliner will say, she chose that way by herself... in Hua Jai Sila the watcher does not get to know Kuhn Mams history, but in general, one can say the background story of a prostitute is usually not a happy one.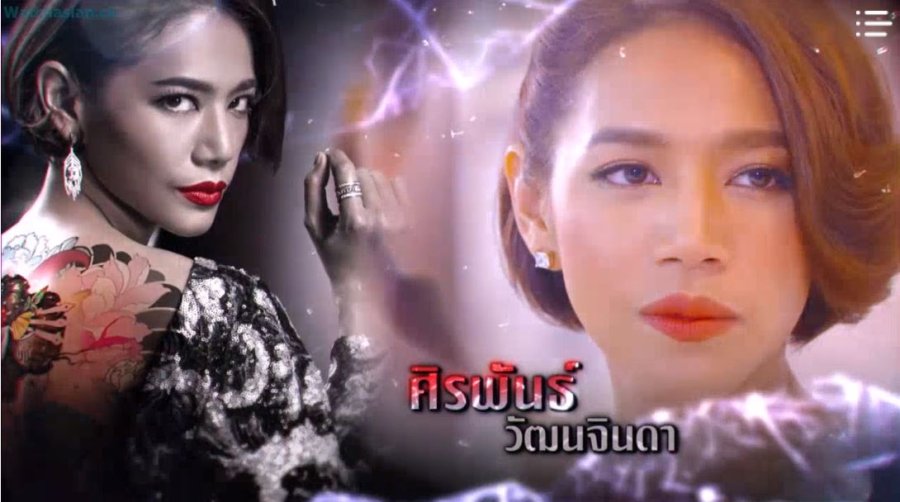 Khun Mam is so kind and warmhearted. She is patient and uses her sense rather than her emotions, and if it is needed, she can be a real bad-ass. Contrary to Sila, she knows that you must move on and leave the past behind to be happy. She grew to a skilled, self-confident businesswoman and loving (step-)mother. This woman is the proof that softness does not necessarily signify weakness.
---
Bai Ping Ting is the last person who knows the war manual. That means she can recall all known strategics to win a battle. Therefore, a lot of people want to get hold of her.
This character is so kindhearted but cunning as well. She likes to doll herself up and play music. In general, she is a rather feminine character. Sometimes it seems like her grad of education is a hardship for her, but she accepts herself and knows her value. Bai Ping Ting is very loyal and brave but does not blindly follow someone's orders. The combination of calculative strategist and a person who loves beautiful things in life is fantastic.
---
Ko Yoon Jung is a detective in the homicide squad. She encounters struggles with her family life and has to face discrimination in her profession because she is a woman. But she keeps a cool head and moves on.
She is a rational detective with lots of experience in her field. She is definitely a bad-ass character yet still keep her feminine side in a realistic way. She likes to wear high heels but stores always a pair of sneakers in her cabinet when she has to go out of the office to chase someone. The cases touch her emotionally and sometimes it is hard for her, but she will never stop to fight against evil. Enviable that a person is strong enough to keep fighting without deadening feelings. 
---
Kudo Hina / Lee Yang Hwa - Mr. Sunshine
In times of the Japanese occupation, Kudo Hina opened a hotel. She had a sad past and had to overcome a lot of hardships which formed her personalty to a strong-minded businesswoman.
Kudo Hina seems hard to predict. Her actions and emotions are always controlled and purposeful. Business sense, negotiation skill, at least 3 languages, fencing and many more skills make this character remarkable. She judges every person by their character rather than status. In every situation, she has an aura of dignity and superiority.
---
Conclusion
I came to realize while writing this article that my imagination of remarkable is very special. All the mentioned characters are strong-minded, able to fight for their way without being a poor copy of a man. They are all very feminine and educated, strategic thinkers as well as warmhearted even if they hide their heart.
In the end, maybe there are more outstanding female characters but because I am a woman I identify my attitudes with the drama figure and judge the female characters harder than male characters so that in the end it remains that I remember a lesser number of female characters.
---
What do you think about it?
Do you judge female characters harder than male characters?
Which female characters are remarkable for you?