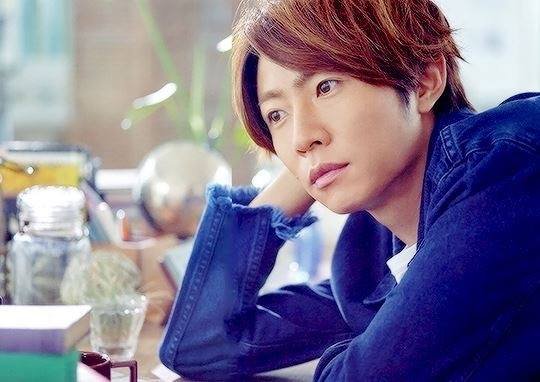 Aiba Masaki is the Arashi member I knew the least about. He was totally off my radar. I have seen his experiments in G no Arashi and few episodes of his pet shows. Nothing was extraordinary to me.  My rule for writing these guides is that I have to watch at least five shows or movies the actor has been in (Taemin's Stalker's Guide was an exception), so I queued up the five I was going to watch, without high hopes. I am so glad I was wrong. So for him, I am going to list EVERYTHING I have seen him in:
P.P.O.I. came out in 1999 and Masaki stars in this along with Yamashita Tomohisa, Nakamaru Yuichi, and Akanishi Jin. He is the suave ladies' man of this drama narrated by Takizawa Hideaki.
In Yoiko no Mikata, he starred as a guest (it was Sakurai Sho's drama) and he was also a guest in Ninomiya Kazunari's Freeter, Ie o Kau.
Engimono: Kuru ga Mama - I only found two episodes of this online, not subbed, and Masaki plays a poker player. His voice is TOTALLY different, but it is him.
My Girl - WHY in Kami-sama's name had I not been recommended this drama sooner? It is now in my top 10 favourites. Hands down, I love this drama.
Bartender - I liked it, it was a good, solid drama. Not bad but not AMAZING either.
Miracle: Devil Claus' Love and Magic did not impress me. Despite its great cast, it just did nothing for me.
Saigo no Yakusoku - All of Arashi are in this one, as well as in Pika*nchi Life Is Hard Dakedo Happy, Pika**nchi Life Is Hard Dakura Happy, Pika***nchi Life Is Hard Tabun Happy, and Yellow Tears. I have seen them all and I think I have written reviews for all of them.
And then there's Kizoku Tantei. I have a hate/hate relationship with this format of the show (just look at my Dropped and Not Interested lists).  His demeanour towards the leading actress did not help either. But it is winning awards so my opinion is in the minority.
I am getting ready to watch Yokoso Wagaya e now... if I can find English subs. So far, Japanese and Indonesian subs are all I have found.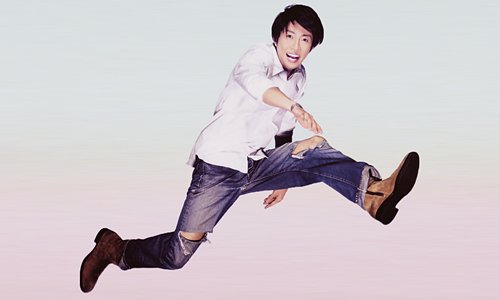 Basics
Name: Aiba Masaki (相葉雅紀)
(Hiragana: あいば まさき)
(Katakana:アイバ マサキ)
Nicknames: Aiba-chan, Aibaka, Masaki-baby (by Sho), Fumi (by Nino)
Profession: Japanese idol, singer, actor, television personality, and radio host
Birthdate: 24 Dec 1982
Birthplace: Hanamigawa, Chiba, Japan
Height: 176cm (about 5'7)
Weight: 56kg
Star sign: Capricorn
Blood type: AB
Talent agency: Johnny's Entertainment
Instruments: Saxophone (had to quit for health reasons)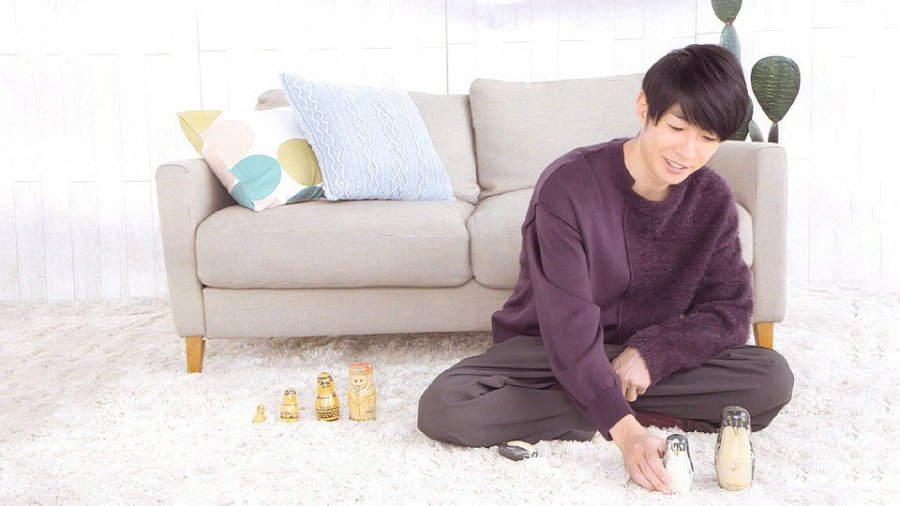 Early Life
Masaki's family consists of his parents and a younger brother who is four years his junior. He was raised by his grandparents the first four years of his life as his parents had just started running a Chinese restaurant named Keikarou at that time.
- He is a huge fan of TOKIO.
- In Spring 2002, Aiba-chan decided to "buff" himself up after he had collapsed during one of Arashi's rehearsals due to the disease known as pneumothorax.
- He played baseball during elementary school and basketball during high school. He joined his high school basketball team because he got along "too well" with the people in his school's baseball and soccer teams and felt scared/nervous.
- There is a large beauty mark on his shoulder that he refuses to let be photoshopped/edited out by magazines, saying that it's how his family can recognize him if he gets lost.
- He lived in Takizawa Hideaki's house for about a year before he debuted at the age of 16. He did all the cooking and laundry.
Check out more on his personality and traits on Love Situation Blog.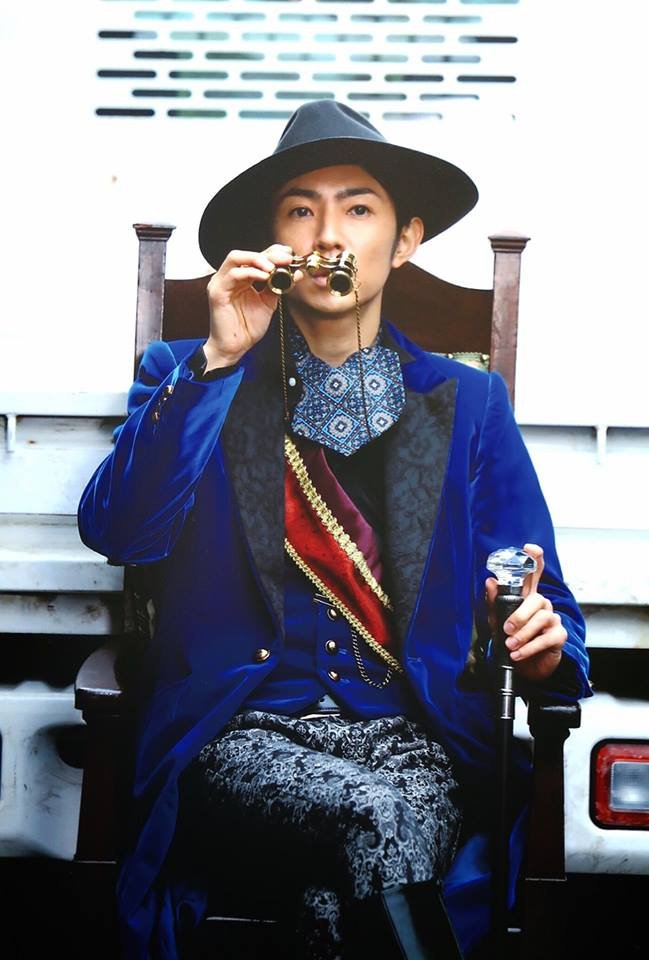 ---
Entering Johnny's and Acting
Masaki has stated that he joined Johnny's Entertainment for two reasons: One is that he was a big fan of Miyake Ken, and the other is that he was watching an episode of Love Love SMAP, where they were playing Basketball. He thought if he sent an application to Johnny's Entertainment, he would be able to play basketball with SMAP. Aiba became a Johnny's Jr. in August 1996 at the age of 13, not wanting to be an idol, but just to play basketball.
His stage acting began in 1997 with Stand By Me as Gordie and Kyo to Kyo. In 2005, Aiba took up the lead role of Keiji Takashima (高島 啓治), a naive but honest station attendant living in a world after a World War III nuclear war, in Tsubame no Iru Eki (燕のいる駅, A Station with Swallows).
Aiba portrayed Adam, a shy young man with a heart defect, in Wasurerarenai Hito (忘れられない人, Unforgettable Person). It was the first stage adaptation of the 1993 film Untamed Heart in 2007. In early 2008, Aiba was given the lead role of Colin Briggs in a stage play called Greenfingers. He took on the lead role for Kimi to Miru Sen no Yume (君と見る千の夢, The Thousand Dreams I Dream With You), which ran from May 5 to May 24, 2010. He portrayed a young man hovering between life and death due to a violent traffic accident.
Follow this link to see his MDL page for Dramas, Movies, and Variety shows.
The voice work he did for one of his animal shows was a snippet in the beginning of one episode, then became the ending credits scene: This is Katsushika Ward pre-faction departure place No. 248 (January 6, 2002, Fuji Television).
Variety show host
Currently appearing

Genius! Shimura Animal Zoo (since April 15, 2004, Nippon TV)
Aiba Manab (since April 21, 2013, TV Asahi)

Past programs

Love LOVE Junior (1996 - 1998, TV Tokyo )
Music · Jump (1997 - 1999, NHK - BS 2)
SHOW-NEN J (1997 - 1998, TV Asahi)
I want to hug with Gyu! (1998, Nippon TV)
8 o'clock J (1998 - 1999, TV Asahi)
Idol ☆ Superstage ~ Let's Go Young '98 (October 23, 1998, NHKBS 2)
Kyoto Bistro Journey (1998 - 1999, TV Asahi)
The fact that it was happy that I did not know was (April 3, 2009, TBS)
Ai Hideaki's interview covering the Netherlands (October 23, 2010, Fuji Television)
Earth travel thinking of real ecology ~ Tomorrow's tossara ~ (June 3, 2011, Nippon TV)
21 people circle ~ Sixth-graders in the disaster and teacher's days ~ (2011 - 2012, NHK E tel) - Voiceover
Aiba Masaki's bartender strategy (January 14, 2011, TV Asahi)
Aiba-chan of Saturday (April 14, 2012, NTV)
Aiba Masaki's debut · kids (September 20, 2012, Fuji TV)
Tokyo live 24 o'clock - Janny 's life can be solved and solved! - (2014, TV Tokyo) - MC
Mr. Aiba's NFJ (Nippon Food Journal) (April 29, 2014, NHK Sogo ) - Caster
21 people 's wheel ~ children after 5 years from that Fukushima ken Soma city ~ (March 19, 2016, NHK E tel ) - Narration
Tokyo live 22 o'clock → → Charge! Nice to meet you Variety ~ Ichigen → Mr. Ichigen Can you "Ohachi"? (2014 - 2017, TV Tokyo) - MC (appeared on a weekly basis)



Field Navigator
Gymnastics JAPAN CUP 2009 (18th & 19th July 2009)
Summer vacation for Masaki Aiba SP sports! Science lab - investigate the truth · sports aficionados! - (20th July 2009)
World Gymnastics Championship 2009 UK · London (October 18, 2009)
Gymnastics JAPAN CUP 2010 <Men's Group Comprehensive Finals> (July 3rd and 4th, 2010)
World Gymnastics Championship 2010 Netherlands · Rotterdam (20th - 24th October 2010)
Gymnastics JAPAN CUP 2011 Interview Uchimura Kohei player (July 2, 2011)
World Gymnastics Championship 2011 Tokyo Convention (7th - 16th October 2011)
Sports (April 5, 2016) - MC
Close! U18 Samurai Japan - Raise a storm to the world! (September 18, 2017)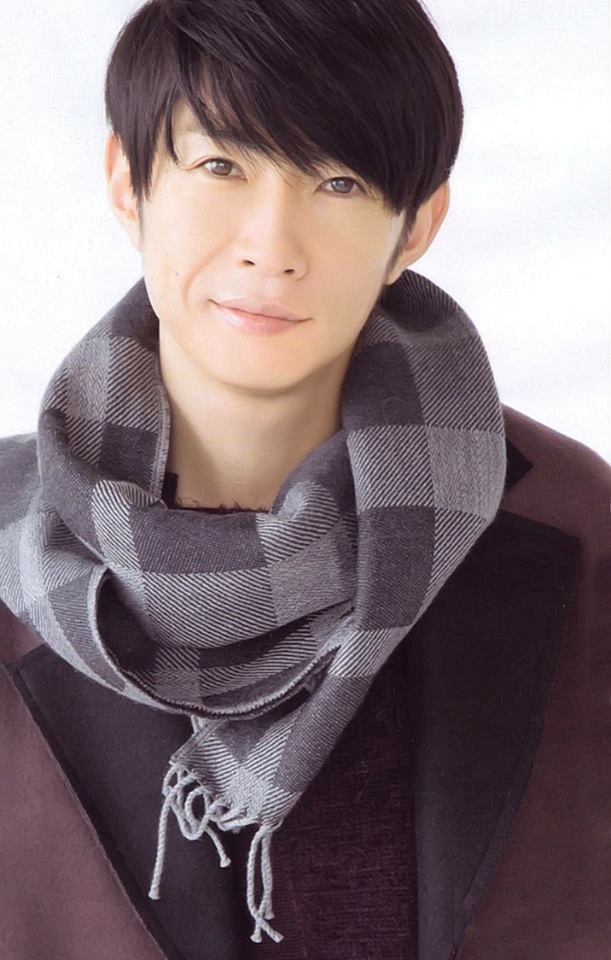 Awards
2010
13th Nikkan Sports Drama Grand Prix (Fall 2009)
My Girl
TV Navi Drama Awards (Fall 2009)
2011
The 28th Best Jeanist General Election Section Male
1st place
2012
The 29th Best Jeanist General Election Section Male
1st place
2013
The 30th Best Jeanist General Election Section Men
1st(Hall of Fame)
2014
 Best Caraiagenist  Idol Category


2015
Best Caraiagenist male idol department


2016
The 25th TVLIFE Annual Drama Grand Prize 2015 Best Actor Award
Yokoso Wagaya e
Best Caraiagenist male idol department


2017
Best Caraiagenist male idol department


93rd Television Drama Academy Awards
Kizoku Tantei
---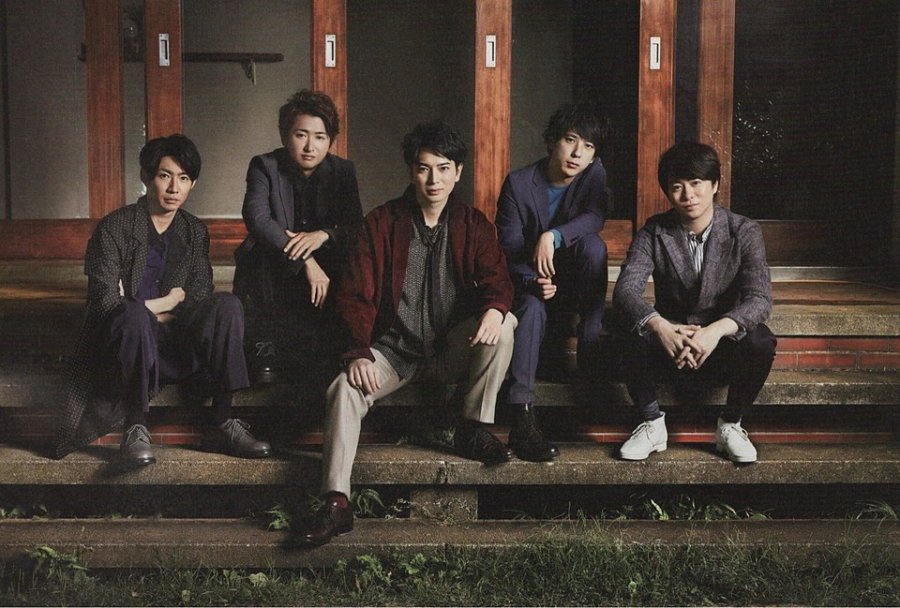 MUSIC
Before Arashi's formation in 1999, Masaki was in these other bands: MAIN (Matsumoto Jun, Aiba Masaki, Ikuta Toma, Ninomiya Kazunari), BAD (= Beautiful American Dreams, with Ninomiya Kazunari).
---
His solos include: 
One day Summer - "One" 
Shooting star of tears (Shoichi Inoue Ver.) "Yellow tears original soundtrack"
Friendship - "Time" (limited edition only) 
Hello Goodbye - "Dream" A "live" (limited edition only)
Magical Song - "Scenery that I am seeing" 
"It is not" - "Beautiful World" 
Paradise - "Popcorn"
A letter to the night sky - "LOVE" 
Disco Star - "THE DIGITALIAN" 
Mr. FUNK - "Japonism" 
Amore - "Are You Happy?" 
Radio

Since October 5, 2001, Aiba has his own radio show called Arashi's Aiba Masaki no Rekomen! Arashi Remix, which currently broadcasts on JOQR. On May 17, 2009, Aiba hosted a special radio program on Tokyo FM called Muteki no Aiba-kun (ムテキの相葉クン!, Invincible Aiba).
Chattery ☆ FIGHT Johnny's Jr. Monday (April 14, 1997 - May 10, 1999, Culture Broadcasting)
Midnight boys (October 1997 - September 1999, ABC Radio)
Johnny's Jr. DOKIDOKI After School (April 1998 - September 1999, Nippon Broadcasting)
Arashi · Miyuki's LIPS Arashi Remix (October 5, 2001 - June 2003, Culture Broadcasting)
Arashi · Aiki Masaki's recommendation! Arashi Remix (since July 2003, Culture Broadcasting)
Present by Muteki Aiba! Presented by Kose Espirk Precious (May 17, 2009, TOKYO FM )



---
Oh wait...  the other pictures I grabbed that were not included in this article: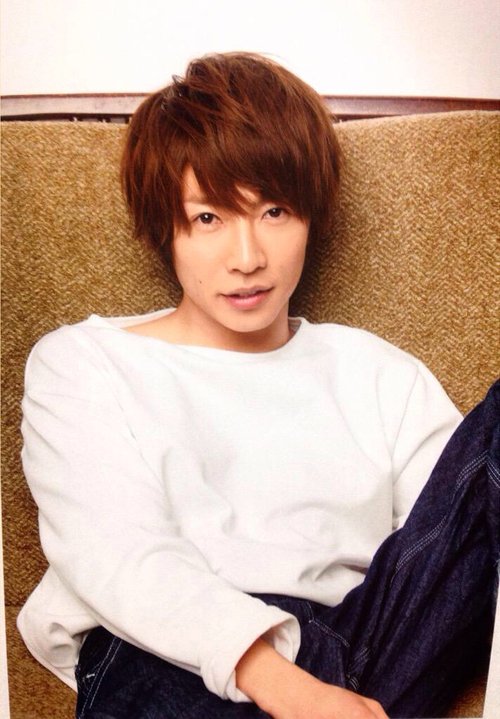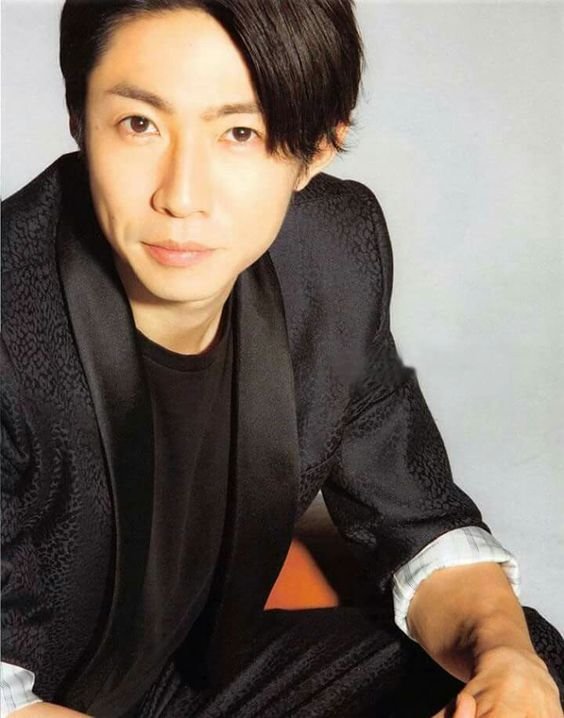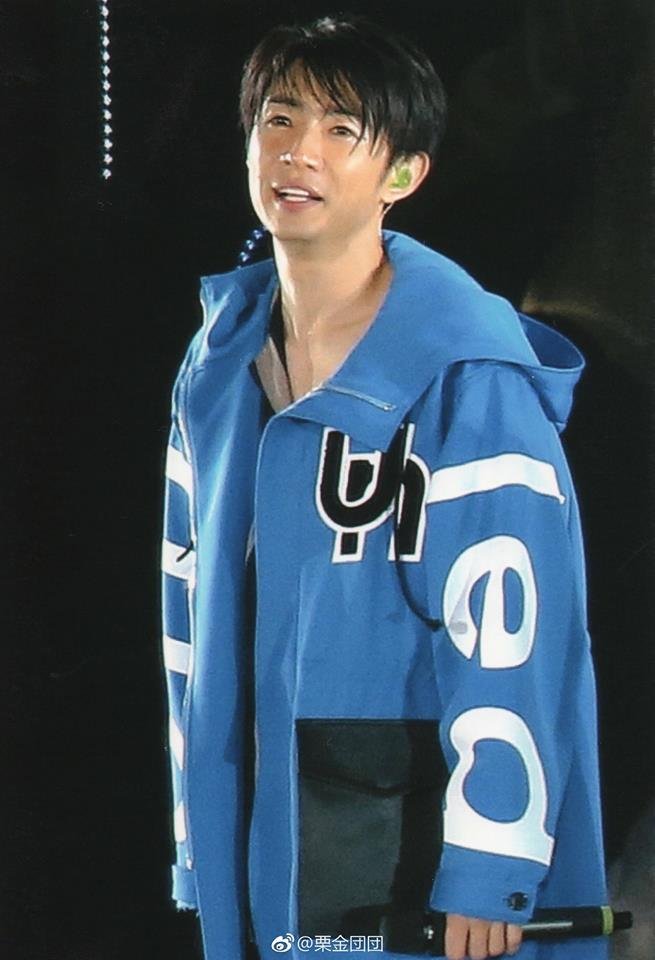 ---
I learned so much about this man while researching for this article,  and I am glad that I got the opportunity to write this article. He is no longer "the other guy in Arashi" to me. His tall, quiet, goofy, smiling idol persona has grown on me. Looking forward to seeing where his career takes him next.
Let me know what you think of this article in the comments below.
---
For previous Stalker's Guides, see: