While starting to gather information for this article, I decided to grab images first and had a really good time looking, and questioning googles search parameters. "That's MatsuJun, not Nino" or "Why so many pics of Aiba?" I found enough good ones to make this article Nino-rrific, so no worries.
Now onto when I started watching Ninomiya Kazunari and his acting career.  I "met" him first on Vs. Arashi. I remember walking out of the room and still being able to hear him clearly over everything else and yelling back at the tv "Settle down, Nino, it's just a game!"
When I had finished, I believe, everything I could find on Ikuta Toma, I started with Yamada Taro Monogatari. It is an amazing story and I was a Nino fan ever since. Let's see Stand up!! If you haven't seen this put it in your queue right now... I'll wait.. back? Ok good. - Scrolls through his MDL page- what why do I have to scroll? because I have to decide which ones I like best and not just paste his acting credits here because I LOVE EVERYTHING HE HAS DONE... ok... I'll calm down.
There is a reason he is known as the actor of Arashi, and the reason Clint Eastwood chose him for Letters From Iwo Jima. Did you know that if you type in the name of the character he played in Letters, that there are several answer posts (yahoo answers etc) explaining his character was not a real person? That's how many people looked him up after watching the movie.  I know I did, while still crying.
Freeter ie o Kau is an awesome coming of age story with Karina as his love interest and is one of my favourites I will gush about. Ryusei no Kizuna was good as well even though the ending was quirky. Minami-kun no Koibito Season 3 was very adorable. Gantz!,Platina Data, Yowakutemo Katemasu and my favourite Anime to Live Action to date, Kuro-Sensei in Assassination Classroom is great too! 
While writing this article, I noticed a movie I had not seen that he got an award for, so I watched it and cried a lot. Nagasaki: Memories of My Son deserves all the praise it got.
In 2018, there will a movie with him and Kimura Takuya called Kensatsugawa no Zainin which is kinda funny since he has referred to himself as Kimura#2 in the past.
A 2013 Stalker's guide on Nino-san and it is really well done!
I am done babbling about how much I love his acting. Let's get to know him.
---
BASICS
Native Name: Kazunari Ninomiya (二宮 和也)(にのみや かずなり)
Also known as:Nino
Birthdate: June 17, 1983
Birthplace: Katsushika Ward, Tokyo, Japan
Height: 168cm (5'61/4")
Blood Type: A
Occupation(s): Singer, Actor, Presenter, Radio Host, Dancer, Model
Instruments: Guitar and Piano
Star Sign: Gemini
Hobbies: Gaming, Song Writing, baseball



---
Early Life
Nino was born two years after his sister in 1983 to his parents who were chefs when they met.  As soon as he was born his grandfather rushed over to name him the heir to the family windshield wiper factory as the first son born to the family.
When he was in elementary 4, there were 9 girls who gave him chocolates.  Not only from his class and some were older than him.  That day he became the Idol of all the boys in his class. 
He is left-handed but his grandfather taught him how to use his right and now he can use both. His grandfather forced him to use the V sign whenever they took photographs.
He has had the nickname Nino since elementary school.
---
Acting Career
His cousin sent his application to Johnnys. He really did not want to go the day audition was held because he had a baseball game but his mother bribed him with 5000 yen. They really wanted him to join Johnnys cause his baseball club was a bad influence. (Incidentally, Kamenashi Kazuya might be known as the best baseball player in JE but Nino comes in a VERY close second.)
He started acting on stage in JE's Junior presentation PLAYZONE (PZ) Rhythm in 1996. Next, along with fellow Arashi members Aiba Masaki and Matsumoto Jun, cast as Chris in Stand by Me (for those that don't know this is a coming of age story based on a Steven King book and is a good story Trailer). Other plays he has been in are  Shibuya Kara Tooku Hanarete, Kyo to Kyo, Rebel Without a Cause and Strangers on a Train.
He is the first Johnny's to star in a Hollywood film, apparently, Clint Eastwood saw him in Blue Flame and wanted him to audition for Letters from Iwo Jima after which he changed the script details to fit Nino such as the age of Saigo. Clint mentioned that he was a good actor cause neither understood the other but the direction was still easily conveyed on set.
His voice acting credits are Yattodetaman from Believe, Kuro and The Minotaur from Tekkon Kinkreet.
He has his own radio show which began in 2002 called Bay Storm.
---
Awards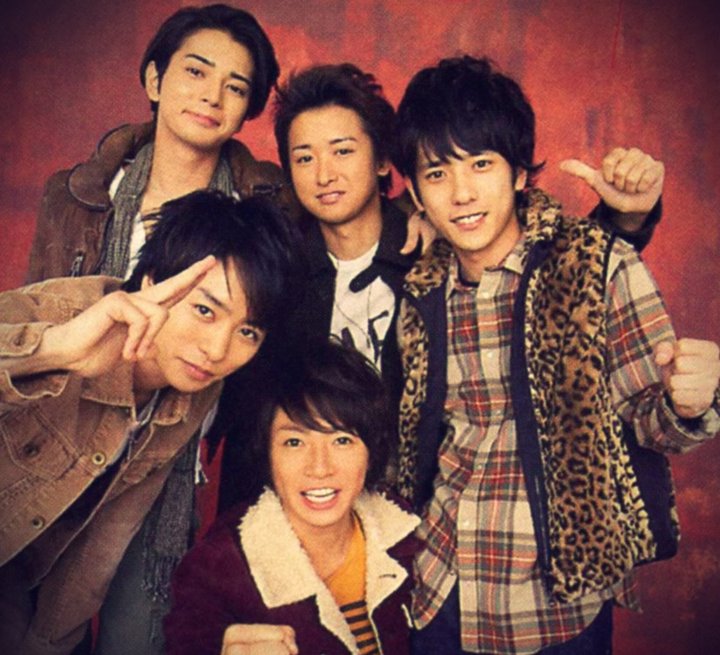 ---
 Music
Before getting into Arashi he was with three other groups: MAIN(Matsumoto Jun, Ikuta Toma, Aiba Masaki), BBB (Beast Beat Boys) and BAD(Beautiful American Dreams) - With Aiba Masaki.
Leagues of Progress (Lyrics)
Even if there is a lifetime to a loving person (Lyrics/composition) 
Cassette tape (Lyrics/composition)
Place where I can be happy (Lyrics/composition)
Skin Bazooka (offering music to Omiya SK, lyrics /composition)
Song of Matsumoto Kun (Lyrics /composition)
There is not anymore ... no (lyrics / composition)
Habitually-Tangaron (Provide music to Omiya SK, Songwriter/ Composition)
Paradise (Songwriting /Composition:)
Omiya SKOSHI (providing music to Omiya SK, songwriting ·/composition)
Fleetingly scattered ... SUBETE !! (Songwriting /Composition)
Sketch (Lyrics: with Sakurai Sho, Composition) - Album included " Ura Stman Mania " tracks included. 
Fight Song ( Composition) - Single " Love so sweet " <First Limited Edition> Coupling Song.
Gimmick Game (Songwriting /Composition) - Album " Dream" A "live " <Limited Edition> 
Ai chan 's song (lyrics)
1992 * 4 # 111 (Lyrics/composition)- Tracks included in the album "The scenery that I am seeing "
Songs that are everywhere. (Songwriting · Composition) - Albums containing " Beautiful World " tracks.
Energy song ~ Superstition Super !!!! ~ (Composition) - Album "Beautiful World" <Seven Net Original Edition> Tracklist. 
Trace (reading: Kako) (Songwriting /Composition) - Live video " 2004 Arashi! Itachi, Now Tour !! " included tracks. 
Songs of 20825th day (Songwriting /Composition, Arrangement: with ha-j) - Albums recorded " LOVE ". 
Merry Christmas (Lyrics: with Takashi Ogawa, Composition) - Tracks included in the album " THE DIGITALIAN ". 
Also, the same tomorrow comes today (lyrics: with Fox.ie ) - The album " Are You Happy? "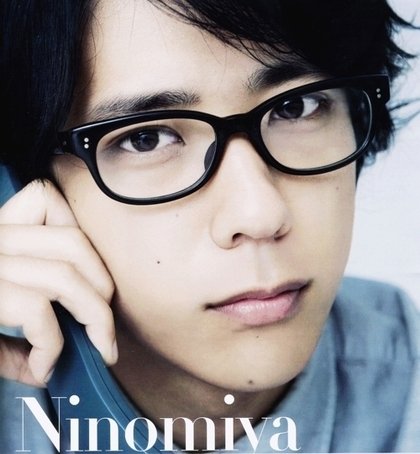 Any Nino fan worth their salt knows he is a gamer, his longest stretch is 9 hours (obviously he doesn't play WoW cause that's baby time when a new expansion comes out. lol I think I took off work AND played for 24 hours when Burning Crusade came out... I have since kicked the habit and gone cold turkey. My new drug is J-dramas!) Now back to Nino. He is known for his... cheapness and love of money, his slight (maybe) narcissism, and his quick wit paired with a sharp tongue. Looking forward to his next projects and the day when he will look over 17. : )
As with all the Arashi members, please check Love Situation Blog as she captures them excellently. For more information follow the links provided in the numbers as they are the sources I pulled this information from.
Other pics that I found: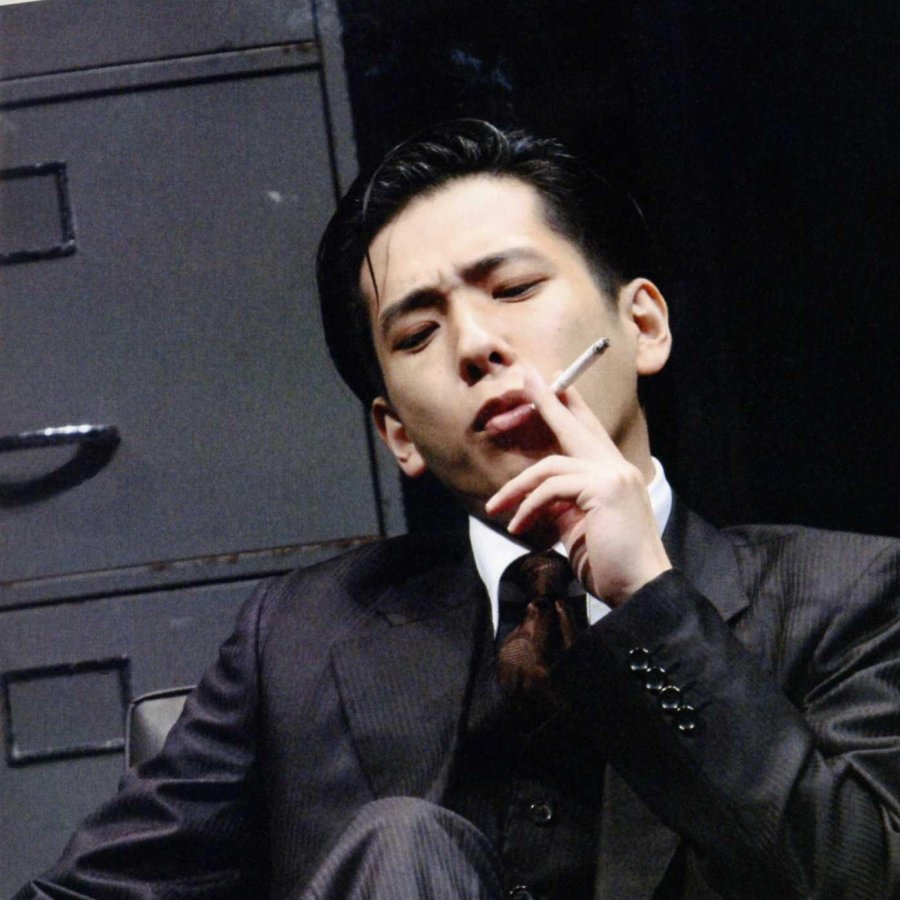 ---
Previous Articles:
Kamenashi Kazuya - Yamashita Tomohisa - Matsuda Shota - Sakurai Sho-Matsumoto Jun - Lee Tae Min - Oguri Shun
Coming up: Ohno Satoshi aka Leader
Thanks for reading!!
---