So what exactly is a kabe-don? you might be asking.
Kabe-Don (Japanese: 壁ドン; Kabe, "wall", and Don, "bang") refers to the action of slapping a wall fiercely, which produces the sound "don". -Source
In Japanese media, the kabedon is a very popular means of expressing romantic love or adoration. It is done by a man hitting his hand on a wall, pinning the woman in the process. Perhaps this is where the don becomes useful. Often times, a man does this out of jealousy, anger, or sometimes flirtatiousness -Source
Kinda boring if you just read it, huh? But if you have ever watched and Jdrama romance you have seen this at least once, and the latest generation of dramas and movies have been trying its best to turn this trope to be seen at every angle and in every combination. While researching for this article, I found this article and it is very funny using toy robots to show the different Kabe-dons...
This article will focus on 9 dramas that contain Kabe-dons.
---
Synopsis: This woman (played by Ishihara Satomi) is tricked by her family to go to an Omiai (marriage meeting).  When she gets there she meets with a priest (played by Yamashita Tomohisa), who falls in love  with her at first sight. She does not. High Jinx ensue. As I could not find the actual situation in the drama when this happened, I do not know what prompted this, but I do know she kept trying to get away.
---
Synopsis: This girl (Komatsu Nana as Kururugi Yuni) is the smartest girl in school, but is failing English, so she gets an extra lesson with Sensei Sexy... I mean Yamapi. (Bias? No... No biases here... move along.) She is always suppressing her emotions so language is not easy for her. This Kabe-don is to stop her from running away.
---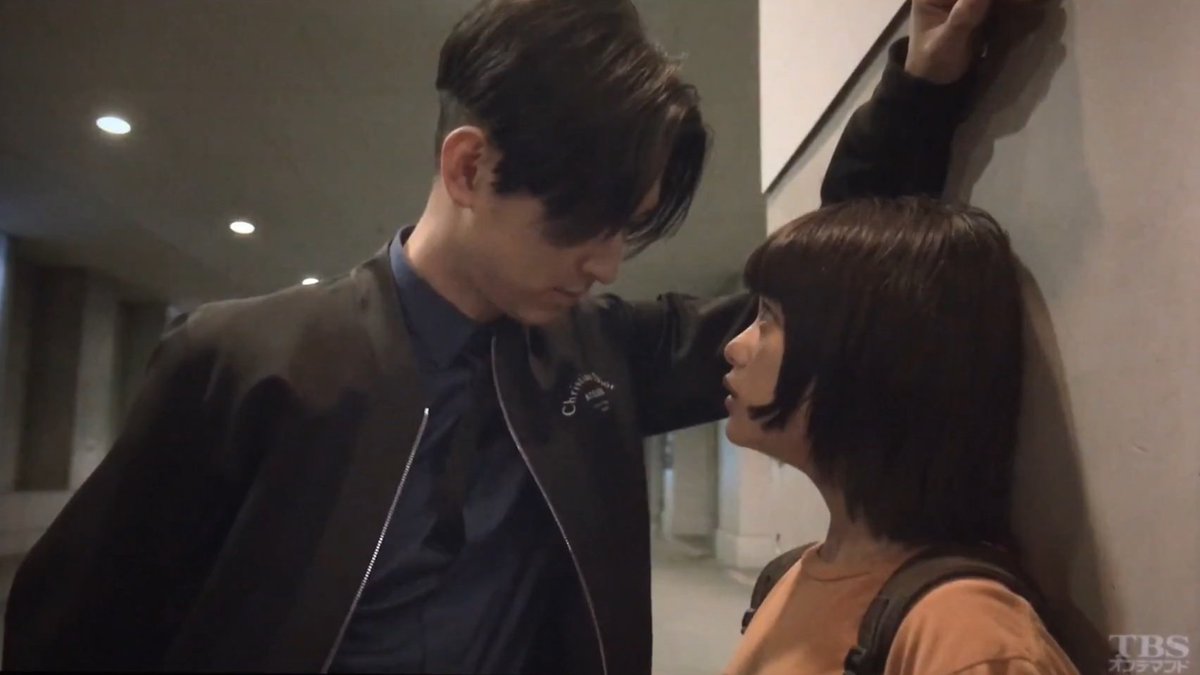 This Kabe-don has little to do with the actual story so for the synopsis, you must follow the link above. This Kabedon is done by returning F4 member Nishikado Sojiro reprised by Matsuda Shota. True to character, he is still very much the ladies man as he uses a very suave and Sure-of-himself Kabedon.
---
A different spin on a cohabitation story while she uses an Ashi-don (a Kabe-don using the leg and foot) on him, he gets in a good Kabe-don. This sets the whole dynamic of the entire movie between Yamazaki Kento as Shuusei Kugayama and Gouriki Ayame as Aoi Nishimori.
.
---
This is a very aggressive, Multi-Part Kabe-don that actually moves down the school hallway and the innuendos are fast and heavy. Kiritani Mirei as Matsuzaki Hatori tries to dodge her way through Sakaguchi Kentaro as Hiromitsu Kosuke's Kabedons.
---
Ahh, Chiaki (Tamaki Hiroshi) and Nodame (Ueno Juri). This Kabedon is more about keeping Nodame from squirming away from answering Chiaki's questions. The romantic tension is high, though.
---
This scene starts with an eye roll as he is caught infiltrating an off-limits computer. This small time Yakuza boss (Oguri Shun as Danno Tatsuya) must pull out all the stops to get past the nurse. He succeeds with flying colours. This is known as the "double Kabe-don", as she tells you right in the scene... lol.
---

In this scene, the food delivery man (Matsumoto Jun as Nozomu Goto) is trying to stop the boss' daughter (Kuroki Meisa as Yuriko Niimi) from running away from the terrorists. While he tries to get her to stop, she actually turns the tables on him, and he is the one pinned to the wall. You go, Mrs. Akanishi!
---

Matsumoto Jun as Goda Takeshi (Momo the dog) and Kato Koyuki as Iwaya Sumire. Explores submissive and dominate behaviours among people and their relationships.
I debated with myself to put this one in, it's just passed the ok line in terms of aggression, but in the context of the drama, this is a culmination of so much pent up sexual tension that it was understandable. In the video, I left the correct response to this kabedon in the clip. 
Now...Old Anime Lady we spoke to you about having only 1 or 2 lines per picture, you need at least ten sentences.  No repeats like That article.  I know, I know.  But if a picture is worth a 1000 words, then how much is a video?
---
Kabe-don fan video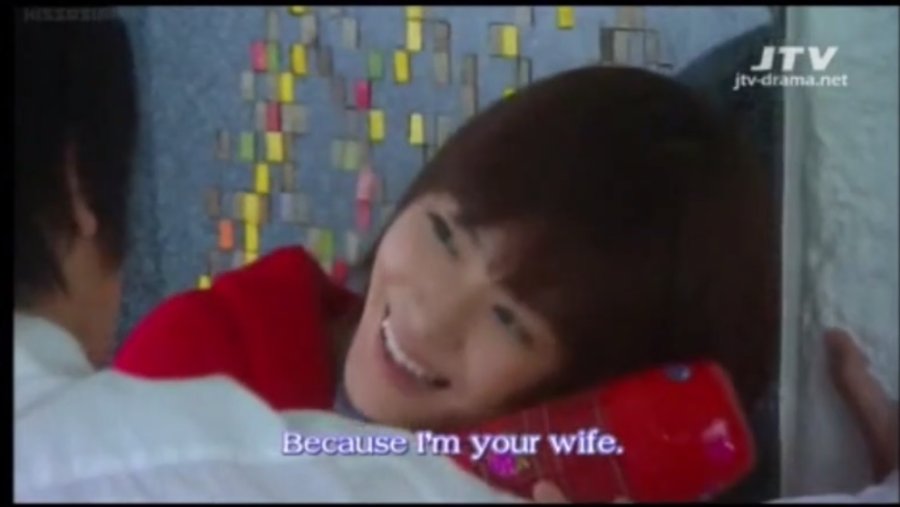 If the link is broken https://videa.hu/videok/zene/asian-tropes-kabedon-kabe-don-G8njVtV7OOVzfMcU
The lyrics to the song I used for the video:
Hit The Wall LYRICS
Yamashita Tomohisa Lyrics
Elements I used to make the video
Panzoid.com for intro
https://cooltext.com/ for title card font
Windows movie maker  to animate title cards
Shot cut to crop video where I made mistake in recording and my tabs were visible in the clip
Expression Encoder 4 to do video overlays (title card for each clip a separate overlay)
A power edit to add border title cards
Keep Vid Pro to obtain clips
Videos take a lot out of me and this has been in my head for about 3 months now.  I already have my next one, but it will take a while to compile data.
The song? One Way Love Kamenashi solo from Cast. Subject matter? Second lead syndrome.