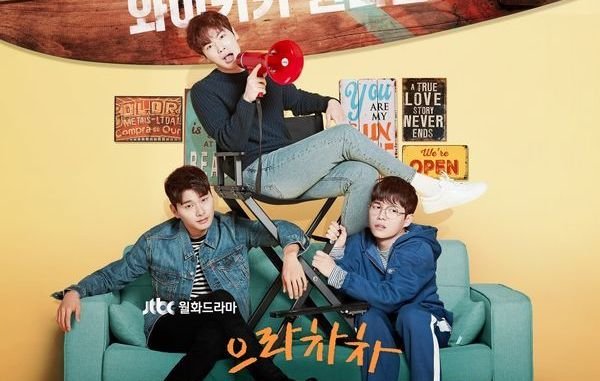 In this angst-ridden drama land, jTBC's new drama Laughter in Waikiki arrival has brought with it a comic relief for us viewers.  Another "slice of life" drama by the network, this show is a perfect blend of comedy and the reality of friendship, love, and struggles faced by today's youth.
The success of this show lies in its ability to portray 'real' issues in a very 'real' yet 'soul-tickling and heartwarming' way. This drama is satire done right. For me, this show has raised the bar for the quality of comedy and acting skills across dramas.
 WARNING: You're going to be needing a lot of tissues from crying tears of laughter!
---
Synopsis: Tales Of The Quirky Crew
Kang Dong Goo dreams of becoming a movie director, but he is cynical due to bad luck. Lee Joon Ki wanted to follow in his father's footsteps and become an actor, but he is now just a minor actor. Bong Doo Shik came to Seoul to become a scenario writer, but things have not been easy for him.
These 3 men run the guest house Waikiki in Itaewon. Their guesthouse is facing bankruptcy and then a mysterious baby and single mother appear at Waikiki. Despite their financial conditions they decide to let her and her baby stay. Continuing the story, Dong Goo's sister- Kang Seo Jin, also joins them in the guesthouse.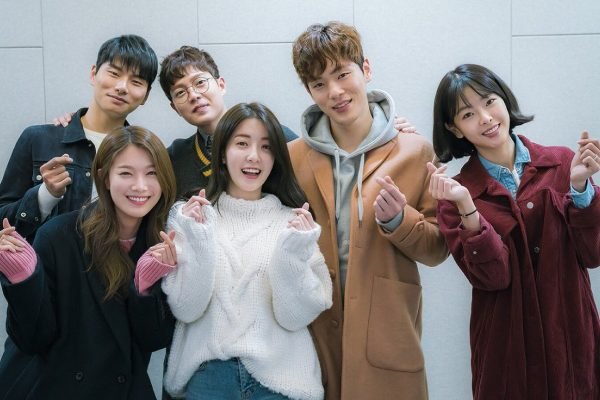 The story is based loosely on their efforts to fulfill their individual dreams despite all the social and financial limitations they face.  In fact, you see nearly everyone in the Waikiki guesthouse falling apart for one reason or another, but luckily their distress is as hilarious for us as it is horrifying for them.
Although there is no romance tag to this drama, love fits into it like a pea in a pod. Rather than completely centralizing on it, it focuses on it as an aspect of life. You get to see how all the main leads, in their own way fall in love, and how they deal with their emotions differently.
Cast And Characters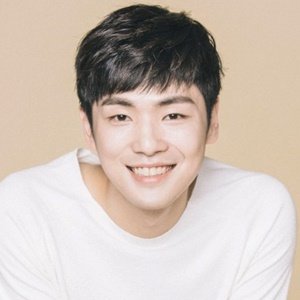 Dong Goo, played by Kim Jung Hyun, is the unofficial leader of the Waikiki crew.  He's short-tempered, rude at times and yet so caring and sensitive. I never thought scolding could get any cuter. His self-conflicting emotions are heart melting and his reaction to Yoon Ah's aegyo should be classified as one of the best reactions to aegyo ever, right up there with Dong Man from Fight for My Way and Min Hyuk from Strong Woman Do Bong Soon. 
Speaking of Kim Jung Hyun; his transformation from Mori in Rebel: Thief Who Stole the People to Tae Woon in School 2017 and finally Dong Goo is akin to surrealism!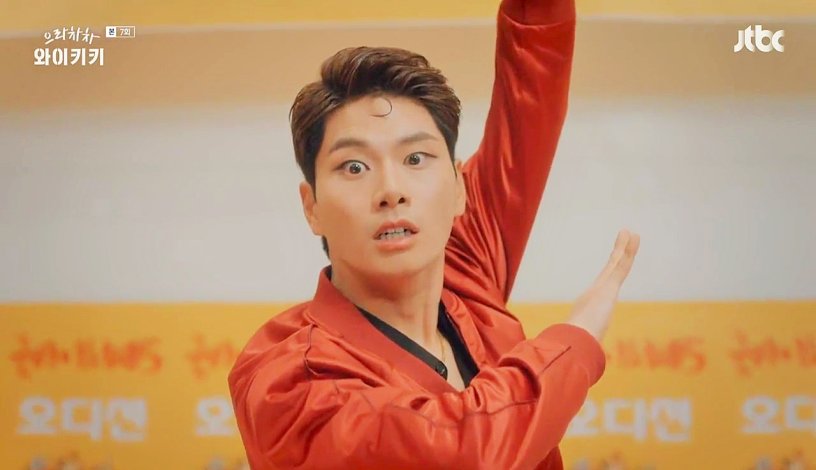 Jee Jun Ki is the official  "wild and hot mess" of the show. He redefines impossible situations (from bone eating mukbangs to auditions for porn movies, this guy's done it all).Lee Yi Kyung has absolutely run away with the role of Lee Jun Ki because he so seamlessly pulls of some of the silliest stuff I've ever seen yet looking so earnest at the same time.  He's got a strange way of pursuing his dreams, but he never backs off from the consequences.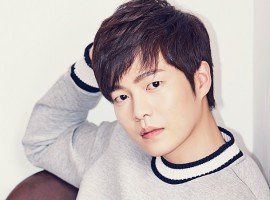 Doo Shik is innocent, naive and so endearing. I've had to resist myself on several occasions from wanting to just cuddle him. He falls in love easily leaving him heartbroken on more than one occasion. He also has one of the craziest imaginations I have ever seen. (from writing for porn movies to making Bruce Lee a zombie president is his stories). He's so sweet, like a total cupcake that you just want to protect from the harsh realities of life, but that doesn't make him weak or immature.


The Girl Gang
Starting off with Seo Jin, played by Go Won Hee. She's headstrong when it comes to her ambition, yet a  damsel when it comes to personal matters. 
Yoon Ah (Jung In Sun), introduced to us as the single mother, is one of my favorite characters. She's not all clingy, simple and cares very much for her guesthouse mates. She will be one of the characters which will eventually grow on you. 
Soo Ah (Lee Joo Woo) is Dong Goo's ex-girlfriend. Her character development has just begun so I'm not gonna spoil it for you all. This may be surprising, but this is gonna be one of the crazy dramas where you're gonna end up falling in love with the'ex'.
Why You Need To Watch This 
Why should you watch this? Because it's funny because it's "laugh out loud funny" because it is so funny it's gonna make you cry! This show has completely redefined comedy for me. It's so refreshing and super light. You're going to fall in love with this quirky team chasing their dreams; be it becoming a movie star, a journalist, or a pastry chef.  Struggling and sometimes failing is something we can all relate to, bringing this show closer to your heart.  When the characters laugh, you laugh; when they blush, you blush: and when they're distressed, you still end up laughing! Amazing acting accompanied by a great storyline is what has made this drama one of my most memorable one. 
The only backseat to this drama is that the initial episodes might be slightly 'cringy' but the humor gets toned down going on later as felt by some of my fellow viewers. Also, you can absolutely not watch this at night; you will for sure wake up your family, neighbors, and neighborhood with the ruckus you'd have created with your laughter.
---
Thanks for reading! What do you think about this drama?