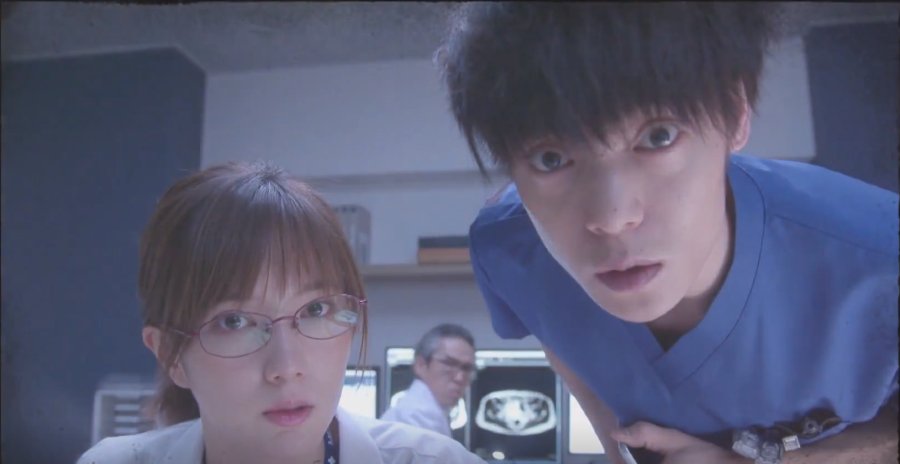 Warning: this article may contain spoilers for Episode 1!
I am currently watching Radiation House and here is why I think you should be watching it too.
I am really enjoying this show and it took until episode 6 for me to narrow down exactly what it was I liked about it enough to write this article. It is a medical show, not about doctors, but about radiology technicians and the symbiotic relationship the two share. A qualified genius doctor chooses to be a radiology technician in order to be close to his childhood love.  And if you think that premise sounds like it would result in some awkward and forced on-the-job interactions for the sake of a drama premise, you'd be wrong - the workplace conversations and situations come across as very realistic and natural, like you're watching real people at work.

The show is based on a manga by Taishi Mori (illustrator) and Tomohiro Yokomaku (writer), ongoing with 22 chapters since July 17, 2016.
The series follows the work of the technicians in the radiology department, a misfit band of co-workers that each care about the patients in their own way, and the doctors they support with their imaging.
The Cast
Kubota Masataka as Igarashi Iori



Our genius tech who has the credentials to be a doctor, but chooses to support his childhood love instead.

Honda Tsubasa as Amakasu An



The aforementioned childhood love, carrying the weight of the family hospital on her shoulders.
The supporting cast includes a father figurehead of radiology, a grumpy doctor who wants to keep everything status quo and an eccentric director who loves really gross tea.
Igarashi is so in love with "An-chan" but can't express it and the antics that ensue with his perceived rival, a doctor from orthopedics, are just too funny.
Final Thoughts
I also like that it addresses differences in Japanese medical availability vs Europe and America. Having no experience with it, it seems to be making a social statement and raising awareness. It is a slice of life, one-sided romance medical comedy that still tackles real issues.
I hope I have piqued your interest in this title and look forward to seeing who else will be watching. :)
OST: Man With a Mission - Remember me
---
Are you planning to watch this?
Are you currently watching it?