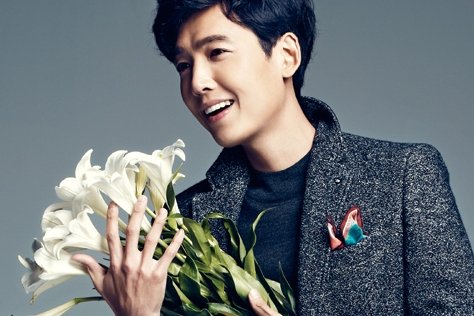 Jung Kyung Ho has crafted a number of amazing roles over the years. Having watched him grow and mature in over these ten years has been quite inspiring. While Jung Kyung Ho tends to portray lovable dorks, he has breathed life into some of the most complex characters on the small screen. His range has proven that he is extremely adaptable and talented. Considering his acting chops it is no wonder that he is currently my ultimate bias where it comes to Korean actors.  
I wanted to spend some time recounting some of the memorable roles that Jung Kyung Ho has brought to life over his career.  
---

Rating: 9/10
Jung Kyung Ho Rating:  6/10
Time between Dog and Wolf tells the story of Lee Soo Hyun played by Lee Joon Gi as he infiltrates a Thai crime syndicate to find his mother's killer from when he was a child. This drama has an action-packed undercover agent storyline with a lot of juicy twists and turns along the way. 
Jung Kyung Ho plays the role of Kang Min Ki, a brother-figure to Lee Soo Hyun and a rival in love. Kang Min Ki always represented the right, stable choice for the female lead, Seo Ji Woo, played by Nam Sang Mi. Supportive, righteous, and a tad possessive in contrast to Lee Soo Hyun's dark and conflicted character. Honestly, Kang Min Ki rubbed me the wrong way here. Yet this was the first drama I had ever watched with Jung Kyung Ho.
Time between Dog and Wolf was an impressive story in 2007. This was the first action, suspense based drama that I ever watched. This drama marked a diversion in Lee Joon Gi's acting career that helped him break away from being labelled as a flower boy and provided him with the opportunity to play more deeply conflicted characters. I would certainly recommend watching this drama if you are looking for a classic revenge plot.
---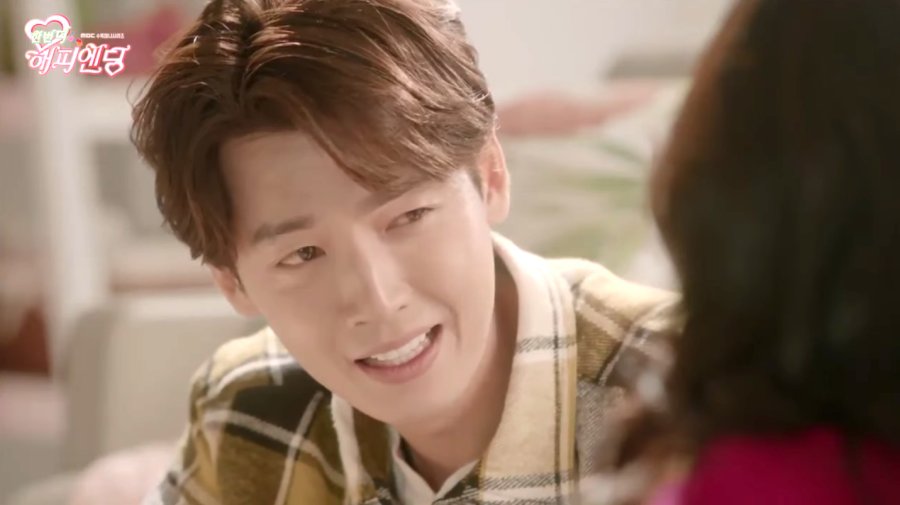 Rating: 7/10
Jung Kyung Ho Rating: 8/10 
One More Happy Ending follows the four ex-members of idol group The Angels. Now in their mid-thirties, The Angels have to face challenges of love, marriage, divorce, and remarriage. Han Mi Ho played by Jang Na Ra, a divorcee herself, runs a remarriage counselling business. She dreams of getting another chance at love and a happy ever after. 
Jung Kyung Ho plays opposite of Jang Na Ra in One More Happy Ending. His character Song Soo Hyeok is a gossip journalist with a conscience, a loving single father of an eleven-year-old boy and a childhood acquaintance of Han Mi Ho. Song Soo Hyeok is such an adorable dork here, with a slight fetish for kigurumi (Japanese animal onesies). While his character resorts to silly gags, he also displays a deeper side that just about sweeps you off your feet. 
One More Happy Ending certainly has a lighter fair. This drama depicts a number of fluffy, huggable characters that often display an over the top sense of humor. I watched this drama entirely for Jung Kyung Ho. Though not a spectacular drama, Jung Kyung Ho is pure magic here.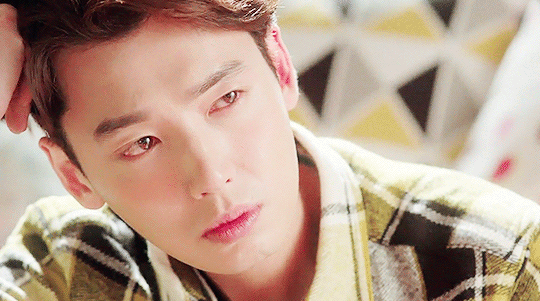 ---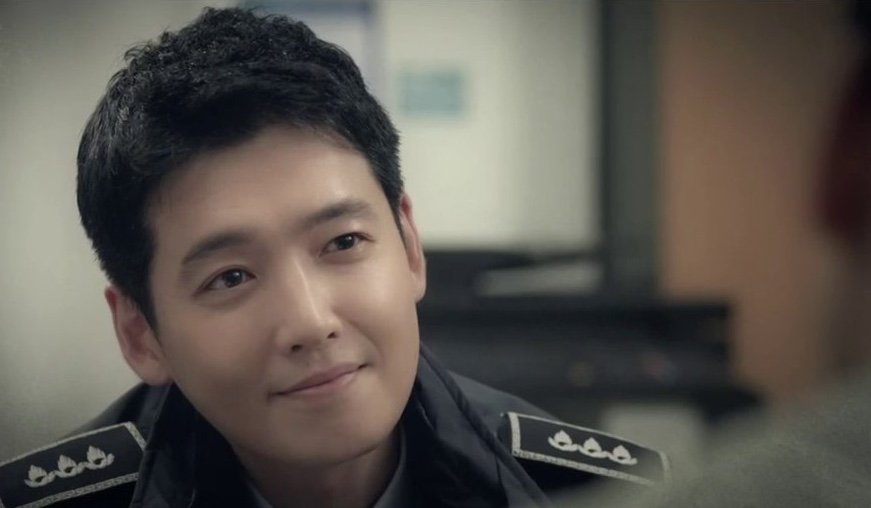 Rating: 10/10
Jung Kyung Ho Rating: 8/10
tvN's slice of life comedy Prison Playbook stars Park Hae Soo as Kim Je Hyuk, a prestigious baseball player sentenced to a year in prison due to a sequence of unlucky circumstances. The drama follows Kim Je Hyuk's ups and downs as he comes into contact with a number of different personalities and characters. This drama offers a side-splitting and surprisingly touching story about life, friendship, family, and the humanity in us all.
In Prison Playbook, Jung Kyung Ho plays the loyal and hardworking security guard Lee Joon Ho. He is a life-long fan of Kim Je Hyuk and often referred to as a stalker. Throughout the drama, Lee Joon Ho proves to be a dedicated friend with a delicate demeanour. He easily excels at most things but lacks the discipline or the ware with all to weather the storm. Lee Joon Ho's character and storyline are extremely heartwarming. For a secondary character, he has a surprisingly well-written character arc.
Prison Playbook is such a unique story. From the production team that brought us the Reply franchise, Prison Playbook delivers such a beautifully relatable story. I can't recommend this drama enough. I just wish Jung Kyung Ho was at the center of it all!
---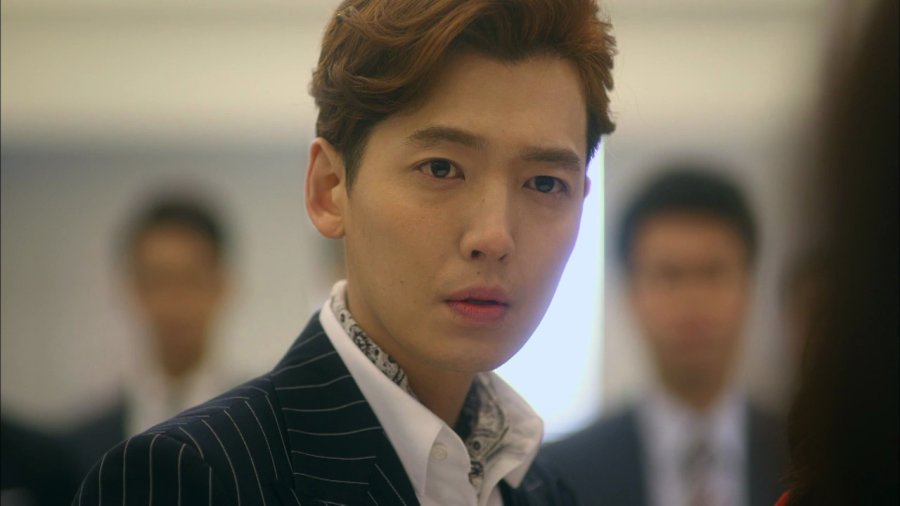 Rating: 9/10
Jung Kyung Ho Rating: 9/10
In Falling for Innocence, Kang Min Ho is a manipulative, heartless businessman and head of bond investment company Gold Partners. Known as the "Corporate Serial Killer," Kang Min Ho strategically takes over companies that become indebted to him and are no longer profitable. As Kang Min Ho's focus narrows on Hermia Group, a powerful conglomerate down on its luck, he undergoes a life-altering surgery. With a new heart, symptoms include: strange memories, a change in everyday habits, and a strong gravitational pull to Kim So Yeon's character Kim Sun Jeong, a hard-nosed and proficient executive secretary of Hermia.
Jung Kyung Ho's portrayal of the often conflicted Kang Min Ho is flawless. As the suave and malicious businessman, his depiction is chilling. At the same time, Jung Kyung Ho is able to illustrate the internal conflict that the male lead undergoes as he starts taking on the attributes of his donor. As Kang Min Ho takes on more new characteristics, it is amazing to see him transform into a goofy and lovable protagonist.
Though not a perfect drama by any means, Falling for Innocence offers an interesting story about a cold-blooded antihero undergoing a change of heart — both literally and figuratively. Kang Min Ho and Kim Sun Jeong make up one of my favorite pairings in Dramaland. Where the drama's storyline maybe falters in spots, Jung Kyung Ho's performance really speaks to the range and skill of his acting. He is brilliant in his depiction of both the icy antihero and the playful hero.

---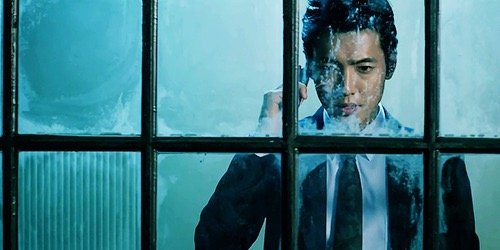 1.  Jung Shi Hyun in Cruel City (2013).
Rating: 10/10
Jung Kyung Ho Rating: 10/10
Cruel City depicts the life of Jung Shi Hyun, the leader of a mid-size gang. He plots to take over his drug supplier's territory and business to expand his sphere of influence on the black market. While Jung Shi Hyun plots a gang war, Yoon Soo Min (portrayed by Nam Gye Ri) prepares to go undercover to infiltrate the criminal world to unmask and stop the mysterious character known as "Doctor's Son."
Jung Kyung Ho's portrayal of Jung Shi Hyun is truly masterful. He is able to display such a level of depth in this character. The inner turmoil that churned underneath his quiet demeanour captivated me throughout this drama. His ability to depict such a merciless character with reluctant empathy truly inspires. This role is by far his best and most memorable.  PURE PERFECTION!
Even considering this drama aired in 2013, Cruel City has been able to stand the test of time. The way this drama is able to deliver an intense and gritty story is remarkable. Cruel City is beautifully dark with complex and conflicted characters. There is a reason why it has such a big following. In comparison to other dramas in this genre, Cruel City is on a level of its own.  
---
BONUS:  Most Anticipated.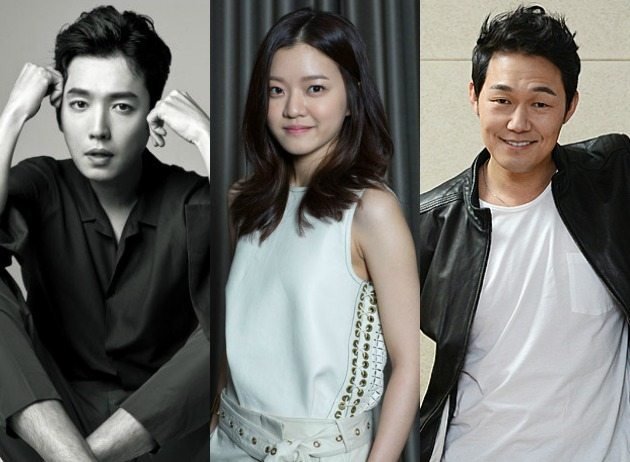 For the Korean adaption of the British series Life on Mars, Jung Kyung Ho, Go Ah Sung, and Park Sung Woong are currently reviewing offers.
Jung Kyung Ho would be cast as the male lead, Han Tae Joo, a modern-day detective that gets transported to the 1980s after being in an accident. In order to return to the present, he will have to delve into the events surrounding a serial murder case.
Director Lee Jung Hyo, whose previous successes include The Good Wife (2016), Witch's Romance (2014), and Cruel City (2013), will be leading this drama. It is planned to start airing in June on OCN.  
---
Do you consider yourself a fan of Jung Kyung Ho?  
Which of his dramas are your favorites?