Hi guys! If you read my recent article Turkish Remakes of Asian Dramas, then you probably know that Hallyu (lit. Korean Wave) and the popularity of Korean culture and entertainment has reached Turkey which resulted in a huge surge of remakes. 
Well, the same thing has been happening in India as well. There are some adaptations of Japanese and Korean films and dramas which I'll share with you in this article as I'm sure that many of you haven't watched them before.
India hasn't been added to the MDL database yet, so if you are unaware of Indian cinema, I'll give you a quick overview of what makes it unique and outstanding. Most people are familiar with Bollywood, but that is just one aspect of the versatile Indian film industry. 
There are probably many MDL users from India, so please feel free to share your thoughts in the comment section or even provide more info since my knowledge is limited. Everyone is encouraged to share their own favourite Indian films and series or even remakes (if there are more!)
I hope that this article will get you interested in India! So let's begin!
The Cinema of India - Indywood
Did you know that Bollywood is the biggest film industry in the world in terms of the number of produced movies and ticket sales? That's right, it's even bigger than Hollywood, and people love it. Just like China, India is a huge and diverse country with a rich culture and many dialects. However, Bollywood does not stand for Indian cinema as a whole; it is just one aspect or genre of it.
Indian cinema can be divided into:
Masala films are called that because masala stands for a "spice mixture", meaning the films that fall under this category consist of various genres such as comedy, musical, romance, action, drama - all mixed together. Bollywood (a film industry based exclusively in Mumbai) belongs to this category.
 
Some of the most famous films include: Ram-Leela (2013), Dilwale Dulhania Le Jayenge (1995), Devdas (2002), Kuch Kuch Hota Hai (1998), Kabhi Khushi Kabhie Gham... (2001), Bajirao Mastani (2015) and many more.
 

 
Parallel films are the opposite of mainstream cinema and they are also known as the "new-wave" films. They deal with more serious issues such as realism, socio-cultural problems, politics, and you won't see musicals in them. The Apu Trilogy, listed among the greatest films ever made, belongs to this category. This genre has been in decline and I'm not even sure if there are any recent films that belong to it. They are more like hidden gems that reject the mainstream music and popularity and focus only on realism.
 



If you are familiar with Chinese dubbing and the reason behind it, then you should know that the situation is similar in India. It is a vast country with many languages and dialects. There are 23 official languages, Hindi being the most spoken followed by Bengali, Tamil, Urdu, Punjabi, etc. So when you see that an Indian film is promoted as a Bengali film, you can find out the geographical region where the film was produced and originated. A different region also means different customs, traditions, and clothes.
Indian Remakes of Japanese and Korean Films & Dramas
Bollywood used to be infamous for plagiarism and illegal copying, but I believe it is not so bad nowadays because people are more connected and Indian films are famous worldwide. I read that some of the following remakes are "unofficial" aka illegal because the Indian directors never bought the rights to them, which I'm not sure about but it is possible. Also, some artists even plagiarized Kpop songs!
Speaking of Indian TV series, just like in Turkey, they are known for long soap operas filled with melodrama and hundreds (or even thousands) of never-ending episodes. For example, you might have heard of Indian soap opera Balika Vadhu which has 2200+ episodes. Yeah.
This 2014 Hindi drama is a loose adaptation of Hana Yori Dango / Meteor Garden / Boys Over Flowers, you pick it. The biggest difference is that the remake doesn't follow the story of four rich male "flower boys" but a popular band with five members, two of which are female. However, everything else is pretty much the same. The band members are rich and popular and bully other students at the academy where the story is taking place. Also, the music in this remake is one of the most important themes, which is just another reflection of India's culture - they love to dance and sing and they'll insert songs wherever and whenever they can. 
P.S.: You might think that since this is a youth-oriented TV series that it is not very long... ha! It has two seasons and 337 episodes in total! The more episodes, the bigger the drama I guess.
Nandini Murthy (Niti Taylor) and her friend Navya Naveli (Veebha Anand) team up to save Shahid (Pulkit Bangia), who was bullied by FAB5 at S.P.A.C.E Academy, from committing suicide. In order to protect the college's reputation, Nyonika Malhotra (Manik's mother and the Head of S.P.A.C.E) offers Nandini and Navya a full scholarship. This leads to Nandini and Navya becoming the targets of the academy's most famous band "FAB5", a group of rich spoiled kids - Manik Malhotra, the leader (Parth Samthaan), Cabir (Ayaz Ahmed), Mukti (Charlie Chauhan), Dhruv (Utkarsh Gupta) and Alya (Krissann Barretto).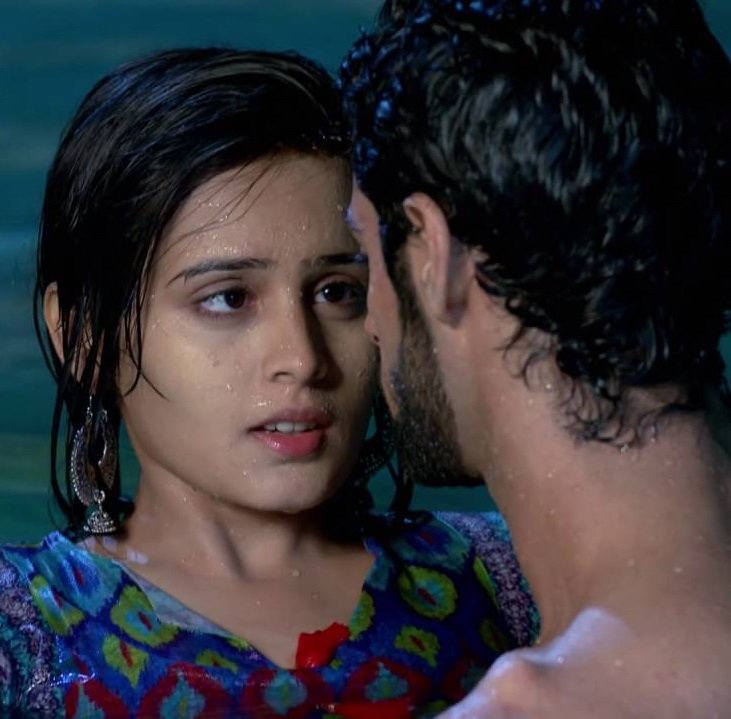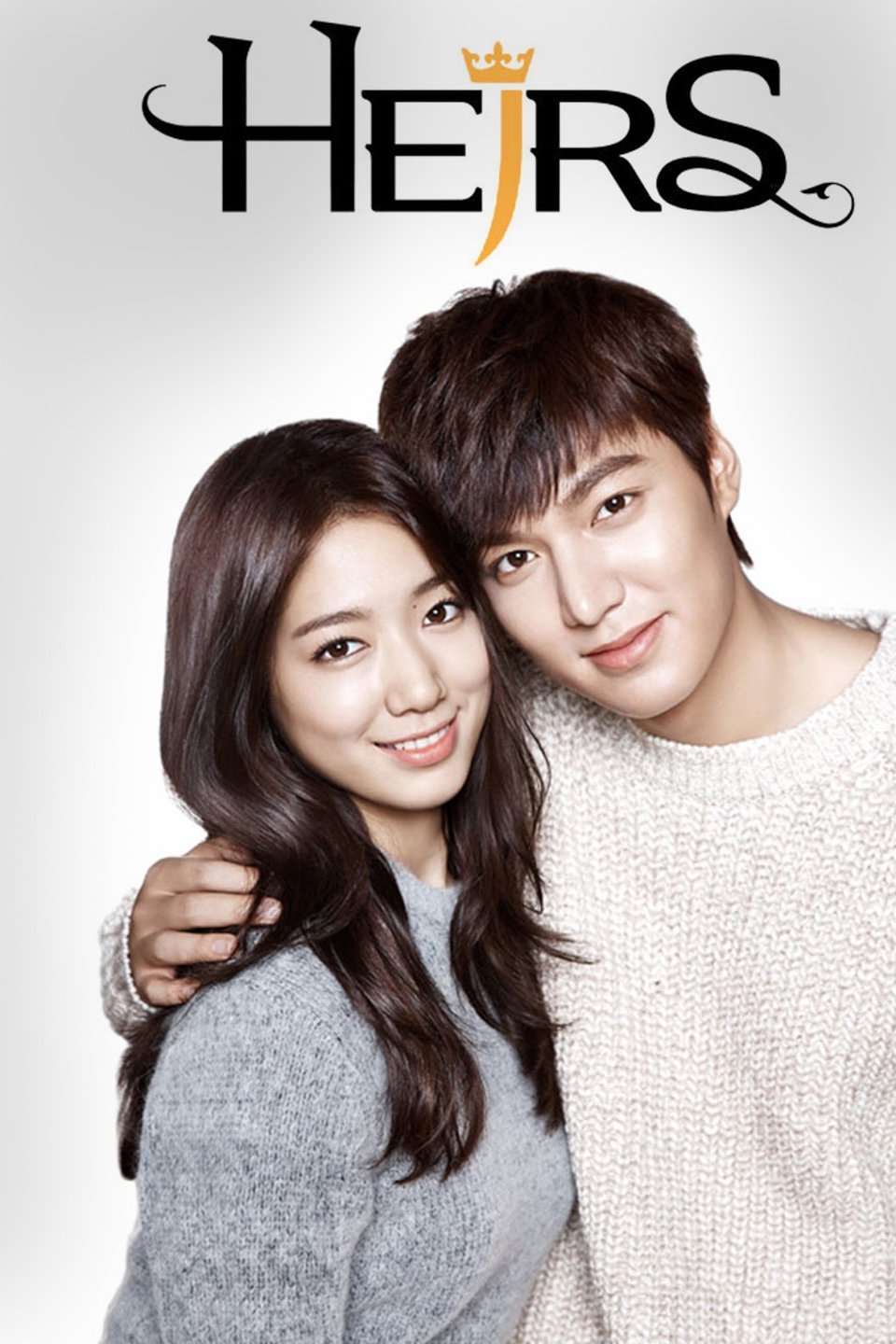 I believe that this 2016 remake is still ongoing, but I'm not sure since I couldn't find much info about it. It is the unofficial remake of The Heirs. If you read the synopsis below you will recognize the major themes from the original K-drama. The only difference, for now, is that there are no events taking place in the USA, but there is indeed a school setting, lots of drama, and love triangles.
The story revolves around four people named Shivin, Gauri, Ahan, and Kia. 

Gauri (Rhea Sharma) is a lower-class girl who has a passion for education, while  Shivin, Ahan, and Kia are rich kids of business parents. Shivin (Karan Wahi) and Ahan (Nikhil Chaddha) were best friends until a series of miscommunications caused Ahan to get angry with Shivin, although it was never Shivin's fault. This causes Shivin  to get angry with his mother, thinking it is her fault, but the truth is that she is also innocent. Gauri bumps into Ahan a few times, so they start to lightly recognize each other. On the other hand, Gauri and Shivin meet through some misunderstandings which cause Gauri to have a bad impression of Shivin, but in reality, Shivin is a very down-to-earth guy who  cares for people. The misunderstanding is soon sorted out when Shivin saves Gauri from goons and shelters her for a while in his house. During this time, Shivin and Gauri develop a strong chemistry and attraction  towards each other, but they don't know about it themselves.
(Passion)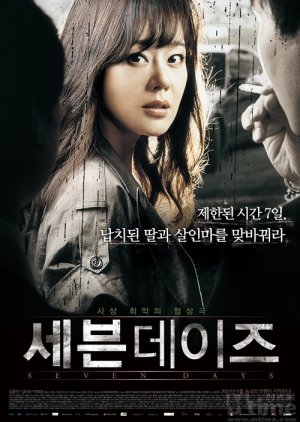 Jazbaa is the official Hindi remake of a Korean film Seven Days. It stars beautiful actress Aishwarya Rai and versatile actor Irrfan Khan, famous for Slumdog Millionaire and Life of Pi. The film was praised for great courtroom scenes and Aishwarya's acting. Compared to the Korean original, it is definitely more melodramatic.  
Tensions arise when the daughter of the nation's best lawyer is kidnapped.  Now this lawyer has to save a rapist from a death sentence, as ransom, within 4  days.
(Vagabond)
If you watched the award-winning Korean film A Bittersweet Life and wished for more romance, then check out this (uncredited) Indian remake. Both endings are bittersweet; however, I would say that the Indian version is a bit more romanticized. 
The story revolves around Shivam (Emraan Hashmi), a heart broken and introverted atheist, gangster, and right-hand man of Malik (Ashutosh Rana), who is officially a businessman running a chain of hotels in Hong Kong. Malik holds Shivam in the highest esteem due to Shivam's loyalty, reliability, and business acumen, and treats him like an adored  son whom he trusts with almost everything. One day, Malik asks Shivam to keep an eye on his young mistress Reema (Mrinalini Sharma), who he suspects is having an affair with someone else, while he is away on a brief business trip.
(Ugly and Crazy)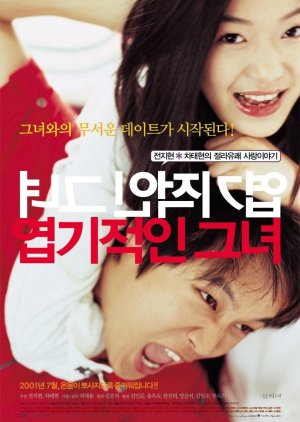 Another uncredited remake, this time of a famous Korean comedy called My Sassy Girl. If you are a fan of the original, you might feel a bit offended by the remake's cover because it looks like a cheap porno poster, but the story is the same as the original and the main female lead is as sassy (some may say abusive) as the one in the Korean film. However, the cultural and fashion differences are more than obvious.
An engineering student's (Ranvir Shorey) life changes drastically after the entry of an alcoholic and spunky woman called Kuhu (Mallika Sherawat).      
(Alive)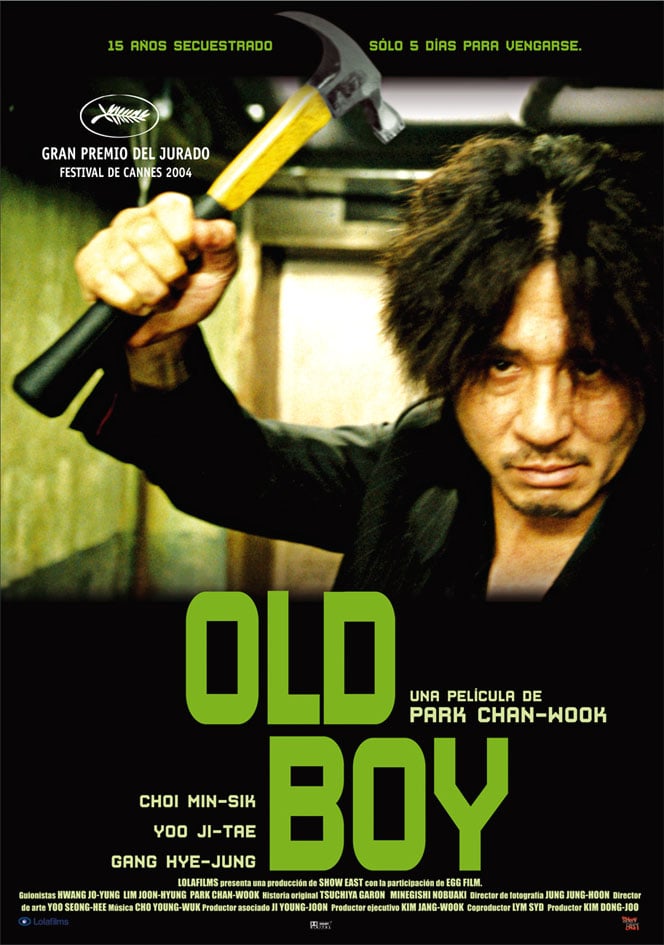 Zinda is the uncredited remake of the famous Korean film Old Boy. I don't know how, but the director and his team managed to not get sued by the producers of Old Boy. The remake was criticized for breaching the copyright even though the actors' performances were praised. 
A man, taken and locked up for 14 years without any sane reason, is  suddenly released, and has four days to figure out why this was done to  him.

This remake is a romanticized adaptation of the critically-acclaimed Korean film Oasis. If you found the original film too difficult to watch, then you should know that this remake ends on a more positive note.
After serving time in jail for running over a man, an ex-convict is then arrested for sexually molesting the man's physically-challenged daughter.


Other known remakes:
Ek Villain, a remake of Korean film I Saw The Devil
Found a Treasure Called Love, a remake of Korean film Masquerade
Utt Pataang, a remake of Japanese film A Stranger of Mine
Tezz, a remake of Japanese film The Bullet Train
Rocky Handsome, a remake of Korean film The Man From Nowhere
Murder 2, a remake of Korean film The Chaser
Kadhalum Kadanthu Pogum, a remake of Korean film My Dear Desperado
Singh Is Bliing, a remake of Korean film My Wife Is A Gangster 3
Rock On!!, a remake of Korean film The Happy Life
Do Lafzon Ki Kahani (A Story of Two Worlds), a remake of Korean film Always
If, for some reason, you don't like remakes in general or the already mentioned ones are not your cup of tea, here are some of my favourites. These are NOT remakes, they're just Indian films that I personally found enjoyable. I'm far from an expert and I'm just getting started because there is so much about Indian culture to explore and so many films to watch.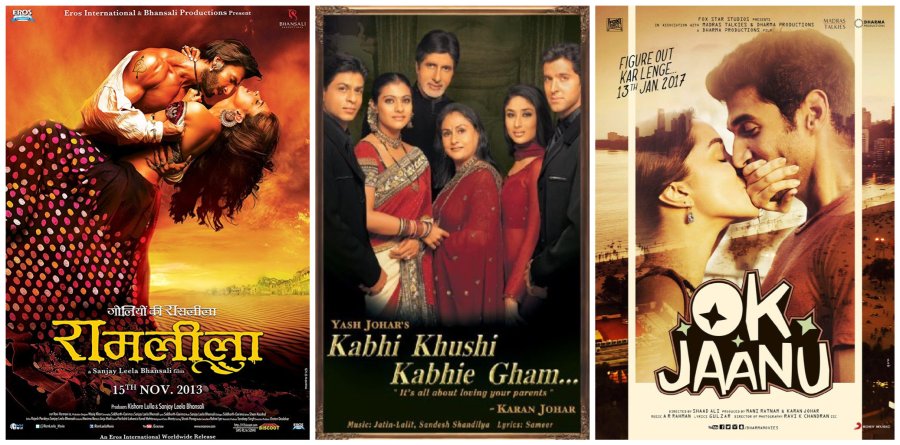 Ram-Leela (A Play of Bullets Ram-Leela) is an adaptation of Shakespeare's Romeo and Juliet but I loved it because of the stunning costumes and OST. Each song is a masterpiece and the scenography is amazing. There is also a passionate but tragic love story for those who are into it.
Kabhi Khushi Kabhie Gham... (Sometimes There's Happiness, Sometimes There's Sorrow...) is simply a classic. It stars some of the biggest Bollywood stars and it also has a wonderful OST. It is a must watch for anyone who's trying to get into Indian cinema, trust me.
OK Jaanu (OK Darling) is an endearing and cute love story with an HEA (happily ever after). Compared to the other two it kinda lacks in the OST department (except The Humma Song of course) but I still recommend it to those who would like a relaxing watch without any unnecessary drama.
---
Have you watched any of these Indian remakes?
Which Indian films/series would you recommend?
Are you into Bollywood, remakes or not?
Thanks for reading! xxx