Inspired by whatteverr's article Turkish Korean Remakes That No One Knows and akai-kitsune's Remakes: Win or Lose; the following article will introduce you to the newest trend in Turkey of producing remakes of popular Asian dramas and adapting them to their own culture.
Some of these remakes are obviously official while some of them are just similar in terms of plots and characters. I'm sure that there are many fans of Turkish dramas on MDL so feel free to recommend your favourites in the comment section. 
If you have never watched any Turkish drama before, perhaps you will become interested in them now. Most of them are soap operas with thousands of episodes, but these remakes are obviously targeting the younger audience so they are shorter and generally more positive. Let's begin!
---
(Strawberry Smell)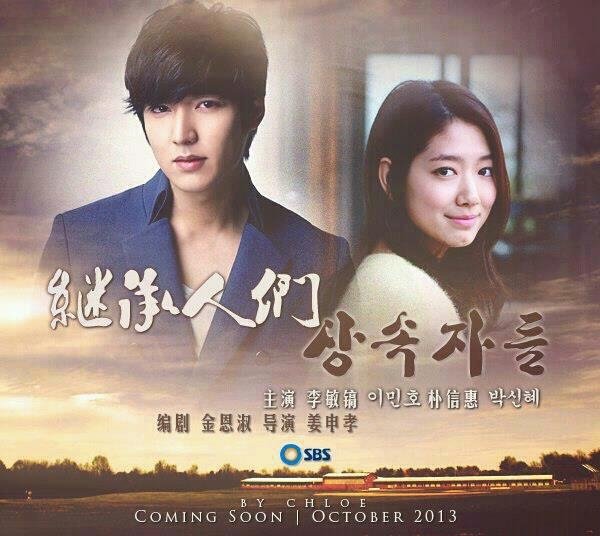 You probably already think "Oh no, why Heirs?!" but wait a minute. It's actually not a 100% accurate remake because it doesn't take place at school but a seaside resort in Bodrum. The rich heir Burak (played by Yusuf Çim) is supposed to go and study aboard in the US but gets exiled to Bodrum instead to learn the family business. The hard-working but poor Asli (Demet Özdemir) also ends up working there and soon a love triangle is born. Some scenes are taking place in Istanbul as well.
Check it out if you're into: rich-boy-poor-girl trope, love-hate relationships, love triangles, comedy & fluffy romance
---
(Mother)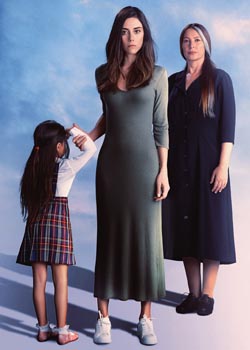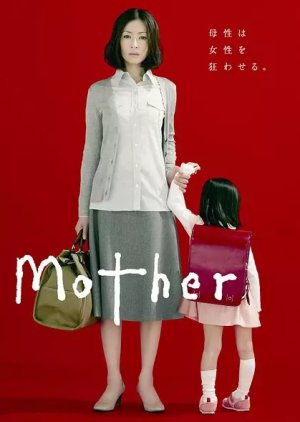 The award-winning dorama Mother was last year adapted into a Turkish version and it is interesting to note that it will be getting a Korean remake next year as well. The Turkish remake was so popular that it got a 2nd season this year.
Zeynep (Cansu Dere) is a photographer, but she starts working at a school as a substitute teacher. She notices a student called  Melek (Beren Gokyildiz) who acts weird. So when she goes deeper into it and gets closer to Melek she finds out about the dark secret behind the little girls' strange behaviour.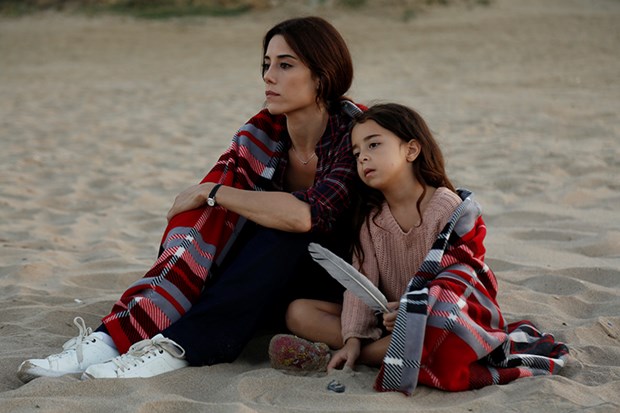 Check it out if you're into: family drama
---
(Relationship Status: It's Complicated)

If you wonder when they'll stop remaking Full House then the answer is probably - never. The only adaptation that is missing is the Japanese one. 
Anyway, this Turkish remake is really cute and the main actor is a hottie! :D
Aysegul (Seren Şirince) is a young girl who lives in a house with her pet cat Minak. Ayesagul  aspires to be a writer. Her friends trick her into going for a vacation where she meets the famous actor Can Tekin (Berk Oktay) and accidentally vomits on him. 

She tries her best to apologize, but  Can is way too angry at her. Meanwhile her friends Ece and Efe sell her house without her permission. Aysegul returns to find out she is homeless. With no other option, she decides to go to her former house and ask the new owner to let her stay there. It is revealed that the new owner of the house is  Can Tiken. After a series of fights, Can finally allows her to stay until she finds new home but on one condition - she has to do all the house chores for Can.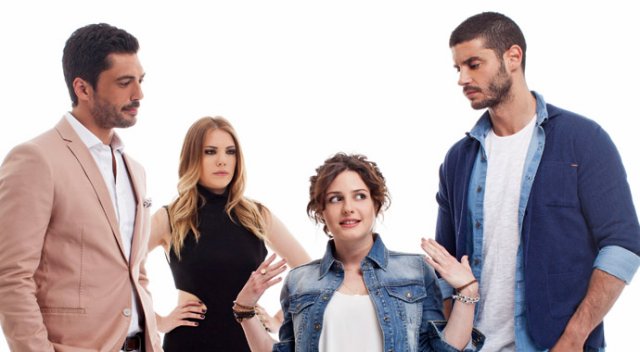 Check it out if you're into: love-hate relationships, forced-to-live-together tropes, romance
---
(The Otoman Slap)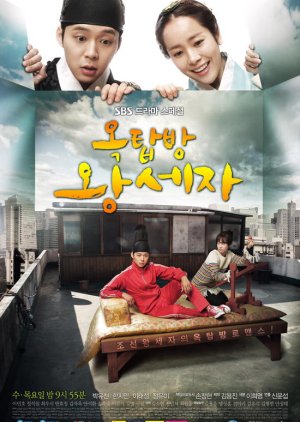 Rooftop Prince is one of the most popular time-travel Kdramas. Instead of the Joseon dynasty, the story of this remake takes place during the Fall of Constantinople (the 15th century). However, two characters Dogan and Sahin (among some others) get transported to the present-day Istanbul and the hilarity ensues.
Check it out if you're into: time travel, comedy, romance, historical, fantasy
---
(Forgive Me)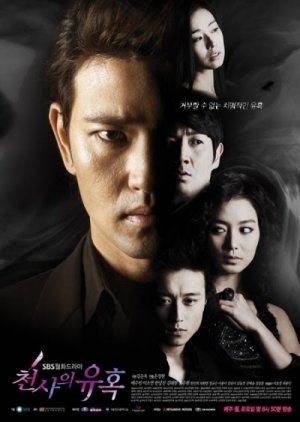 Temptation of an Angel belongs to the compilation of revenge Kdramas that deal with deceit and angst. And when it comes to deceit and angst... the Turkish are at their best! However, this remake is a real soap opera that consists of 7 seasons and exactly 1207 episodes! 
Check it out if you're into: soap operas, revenge, family drama, romance
---
(Waiting for the Sun)
Hana Yori Dango, Meteor Garden, Moon River or Boys Over Flowers - pick your poison :D Everyone did it and probably will never stop adapting it. I guess there must be something irresistible about a poor girl who is surrounded by rich guys.
In this Turkish remake, instead of four "flowers", there are basically only two - Kerem (Kerem Bursin) and Baris (Ismail Ege Sasmaz). And the main girl Zeynep (Hande Dogandemir) is poor but also talented in athletics as you can see from the cover photo. There is also a mystery related to her father which is different from the original plot but everything else is pretty much the same.
Looking for a better life, Demet tries to convince her only daughter Zeynep to leave their home village. They move into Demet's old friend's house Jale, and Zeynep is able to enroll at the same private college as where Jale works as the principal. Moving to a new big city and a new school is found to be very challenging for Zeynep - and she finds herself getting into a fight against the school owner's son, Kerem. Zeynep was brought up without a father and was told by her mother that her father was lost as a member of the navy during one of his missions at sea. All Zeynep has as a memory of her father is a photo that she takes everywhere with her. Her biggest dream is to one day meet her father and she is determined to not stop looking for him, even after moving to Istanbul. Meanwhile, Kerem Sayer's is initially somewhat as a bully - he owns the schoolyard and forces the kids to do what he pleases. He becomes the nemesis of Zeynap when finding out that  Zeynap is willing to stand up to him.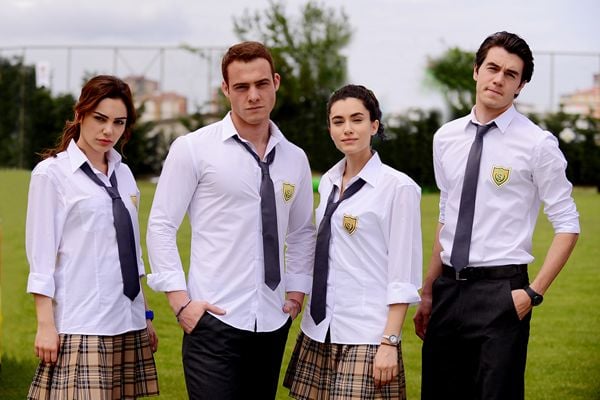 Check it out if you're into: poor-girl-rich-boy, school, love-hate relationships
---
(Broken Pieces)
If you watched Autumn Tale then you know that it is a heart-wrenching drama. Angst, tragedy, sad romance, you name it! The Turkish remake is almost 7x longer and it involves more characters and simply put - more drama. As for the ending... I won't spoil anything.
At a hospital a nurse switches two daughters at birth because their last names are similar. Rich family gets the poor girl and the poor family  gets the rich. After 15 years, the truth is revealed.
Check it out if you're into: family drama, angst, romance, switched-at-birth
---
(My Husband's Family)

This Turkish drama has the same plot as the Korean original My Husband Got a Family -  a husband and wife live next to a traditional family with whom they bicker all the time until they realize that the husband is actually their missing child. 
Check it out if you're into: comedy, family drama
---
(Rental Love)
A remake of a romantic comedy Can Love Become Money. It is actually one of the rare remakes that look better than the original. 
When Defne's (Elçin Sangu) brother gets into debt and is held captive, Defne is forced  to accept an offer in exchange for the money. She has to make Omer (Baris Arduç), a  wealthy shoe designer who owns a company, fall in love with her and  marry her.
Check it out if you're into: comedy, romance, rich-guy-poor-girl
---
(He Loves, He Loves Not)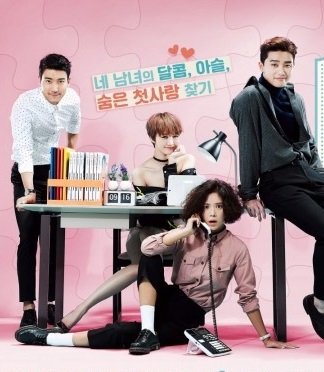 A cute and quite faithful remake of She Was Pretty. I must say I was rooting for the 2nd-lead guy but alas! 
Deniz (Zeynep Çamci) and Yigit (Gökhan Alkan) were close friends until Yigit moves to America. After many years, Yigit is back and wants to meet Deniz. But will Deniz introduce herself to him now that she isn't considered pretty anymore?             
Check it out if you're into: childhood-friends-to-lovers, boss, love-hate relationships
---
Thought it couldn't get worse? Well, you were wrong. Here's a remake of a popular drama Fated to Love You.
Out of pure coincidence, Onur (Furkan Palali) and Lale (Demet Özdemir) meet at the same place due to a  blind date that was arranged by their mothers. And during the next morning  they find themselves in the same bed. 

Three months after a one-night stand, Lale finds out that she is pregnant.
Check it out if you're into: arranged marriage, unexpected pregnancy, love-hate relationships
---
(High Society)
This is the official remake of High Society.
Kerem (Engin Öztürk) is a hard-working man, his parents work in a rich family's house. Kerem always helps his best friend Mert (Ozan Dolunay) in everything. Cansu (Hazar Ergüçlü) is the youngest of her family. She's been always hated by her mother and was told that she  brings bad luck to her. Cansu enjoys having fun and being normal, not  the way her mother wants her to live. One day her mother arranged a date for Cansu and Mert. But the date failed so she went to a café and saw a  woman who reads the future. The woman told Cansu that she will love a poor man. Cansu went to work where she met her new friend Ece (Meric Aral). And she also met Kerem. And everything will start there.
Check it out if you're into: romance, rich-girl-poor-guy
---
(Heartbeat)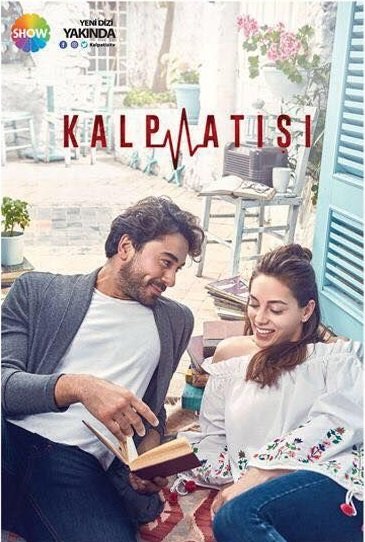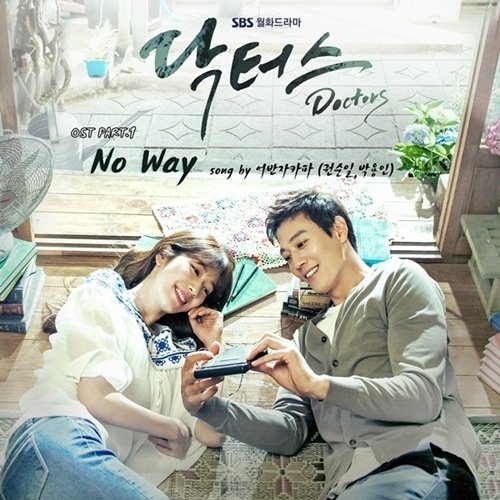 The official remake of Doctors.
Eylul (Öykü Karayel) is the stubborn and rebellious school girl who turns up to be a strong professional  doctor by the help of her teacher Ali Asaf (Gökhan Alkan). After years of separation they meet up again but not as a teacher and student, instead as surgeons working side by side. However, their love is met by many challenges.
Check it out if you're into: medical dramas, romance, big age gap
---
(Promise)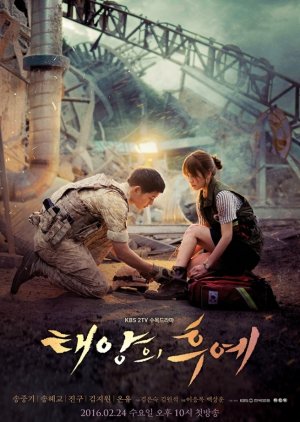 Not sure if this is the official remake of Descendants of the Sun, but many call it as such. 
Yavuz Karasu (Tolga Saritas), a well-trained Turkish soldier, is in Istanbul with his fiance where a terrorist operation takes place. A doctor Bahar (Aybüke Pusat) who is not a surgeon tries to save his fiance. After this incident, Yavuz goes back to Karabayir and the doctor follows him all the way to give him something that belongs to him. Another incident happens and he is chosen to be the commander of a team whose mission is to catch a terrorist and protect Karabiyir and their country. The whole team is solid, consistant,  and willing to sacrifice their lives for the sake of their country.
Check it out if you're into: military, war, romance
---
(Love Again)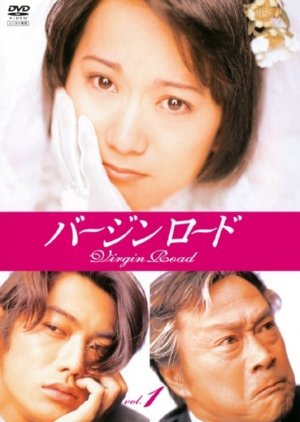 I believe this is a loose adaptation of Virgin Road. The leads meet on a plane from America and the girl needs someone to bring home because she gave birth but was also dumped by her boyfriend. The difference is that apparently in this remake the guy asks her to "work" for him while in the original it was the other way round and in the original the girl was still pregnant. 
These two young and desperate people from different backgrounds come across to each other at the same flight to Istanbul. They make a marriage agreement on the flight. Fatih (Buğra Gülsoy) wants Zeynep (Özge Özpirinçci) to pretend to be his wife because his family wants him to get married to someone he doesn't love. He wants his freedom back while pretending that he is married. Zeynep, on the other hand, needs some time to explain everything to her family. She accepts Fatih's offer so that she can explain her baby to her family at the most appropriate time.
Check it out if you're into: arranged marriage, romance, family drama
---
(White Lie)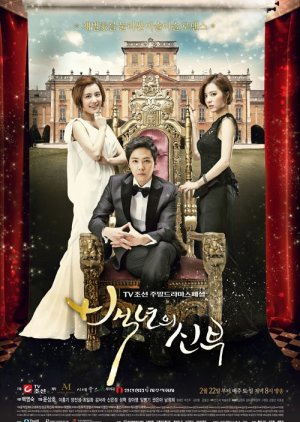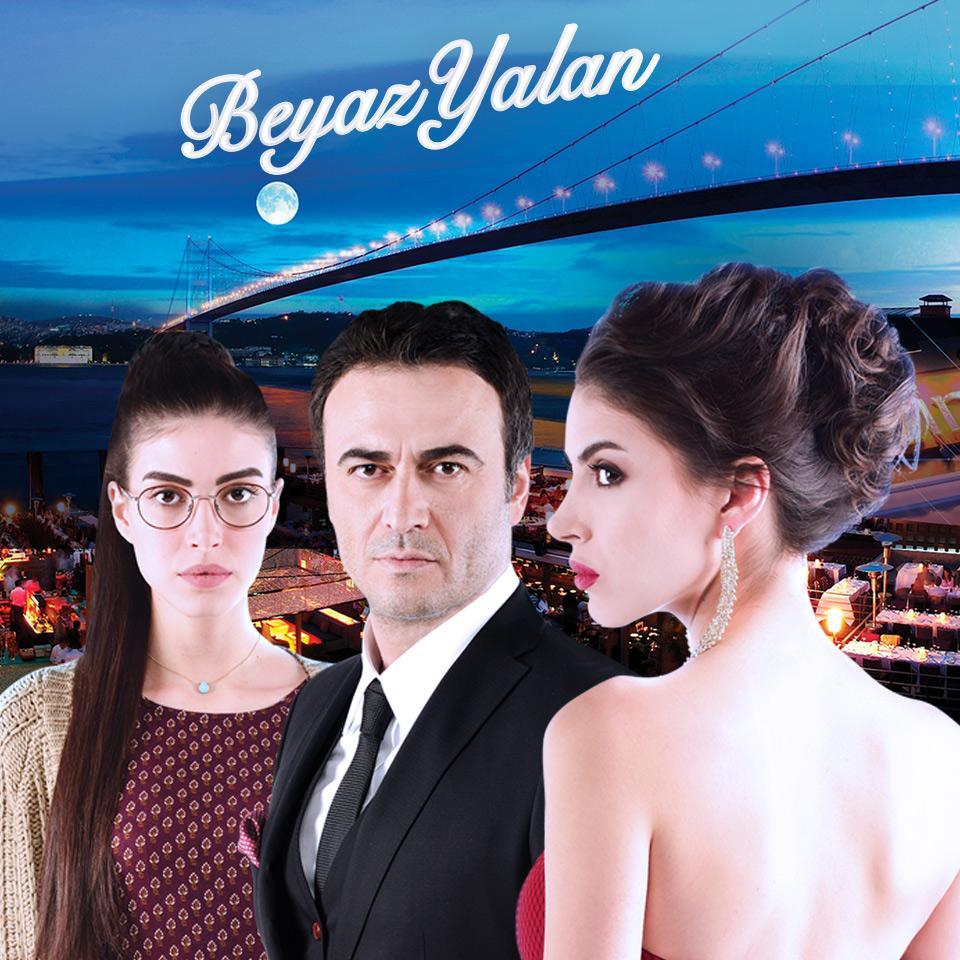 The remake of a Kdrama Bride of the Century. What really stands out is the fact that the Turkish male lead looks like he can be the twins' father, not a husband. Other than that, everything else is pretty much similar. 
Check it out if you're into: twins, deceit, romance
---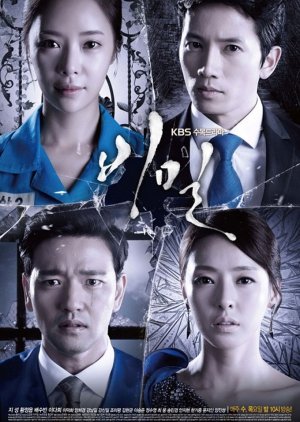 This Turkish remake faithfully follows the plot of Secret. The girl Meryem (Ayça Aysin Turan) gets accused of a crime she did not commit and takes the blame for her boyfriend's hit-and-run. Savas (Furkan Andic) decides to take revenge on her for killing his fiance but falls in love instead. 
Check it out if you're into: revenge, love-hate relationships, drama
---
(The Sinner)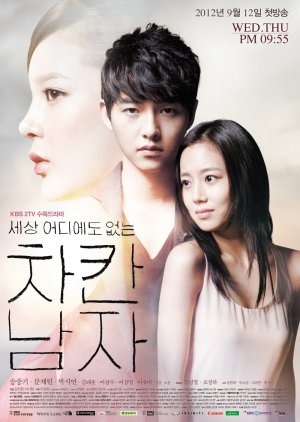 The remake of The Innocent Man. A young man (Seçkin Özdemir) is betrayed by a woman he loves so he decides to take revenge on her and her new husband.
Check it out if you're into: revenge, tragedy
---
(Bitter Love)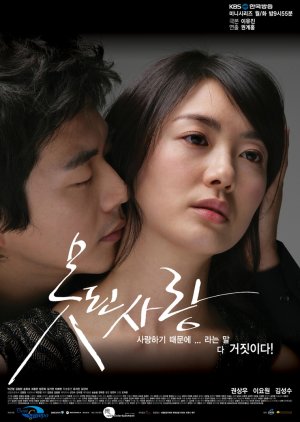 The rather painful love triangle aka Bad Love. The main female lead Sude (Selin Sekerci) struggles with her love for two guys and one of them still suffers from the last break-up.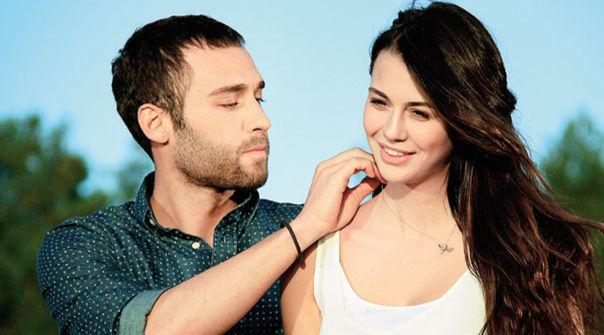 Check it out if you're into: melodrama, love triangles
---
Other known remakes:
Hayat Şarkısı (Song of Life), a remake of Flames of Desire
Aşk Ekmek Hayaller (Love, Bread, Dreams), a remake of King of Baking
Kiraz Mevsimi (Cherry Season), a remake of A Gentleman's Dignity
Baba Candir, a remake of What Happens to My Family?            
Tatlı İntikam (Sweet Revenge), a remake of Get Karl! Oh Soo Jung
Bir Ask Hikayesi (A Love Story), a remake of I'm Sorry, I Love You
O Hayat Benim, a remake of Her Legend
Mayis Kraliçesi, a remake of May Queen
Eve Dönüs (Torn Apart), a remake of Birth of a Beauty
Maral, a remake of Panda and Hedgehog
---
Have you watched any of these Turkish remakes?
Thanks for reading!
---