For those who already read I HATE/LOVE IT WHEN... (Part 1) as I promised this is part 2. I considered some suggestions people gave me in Part 1 and talked about the ones I agree with. 
I HATE IT WHEN:
1. The female lead's body shape or look is criticized:
This one really makes my blood boil. Because they would even make the FL so ashamed of her own body that she would do anything to change herself (including plastic surgery). The second she gets thinner or prettier, that's when her crush suddenly realizes that he loves her and asks her out or confesses. (I realized that Korean beauty standards are too high, especially when it comes to weight). Examples of dramas with this issue: Dream High, Birth Of a Beauty, Queen Of The Ring.                     
"Just Remember Mirrors only tell half of the story."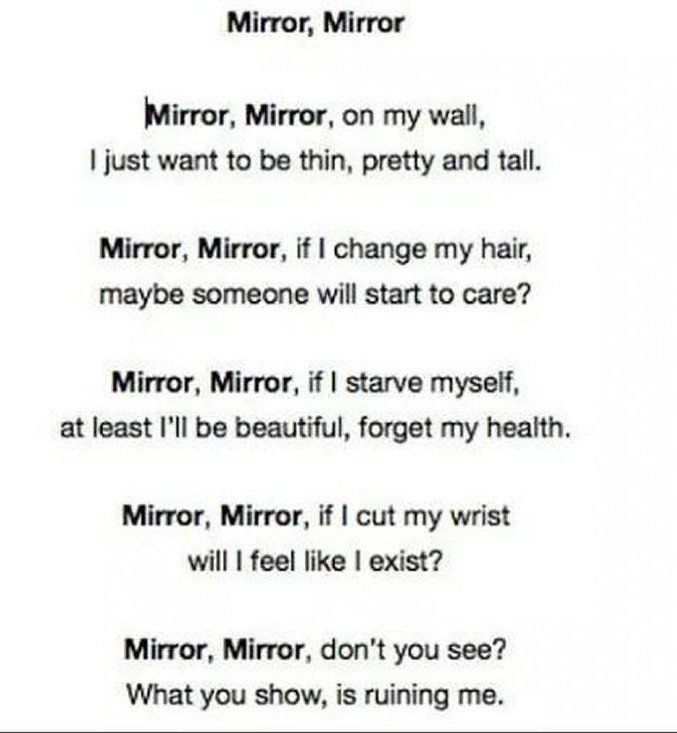 2. A drama that makes me suffer from "Second Lead Syndrome" :
For me, it seems impossible not to fall for the SML and pray for him to have a happy ending. He's the perfect guy. Still, he's the one to get hurt at the end. It breaks my heart to see him getting rejected while I scream in front of my computer "I volunteer as a substitute". Sometimes there is more than just one SML like in "Kill me, Heal me" which makes my SLS worse :c.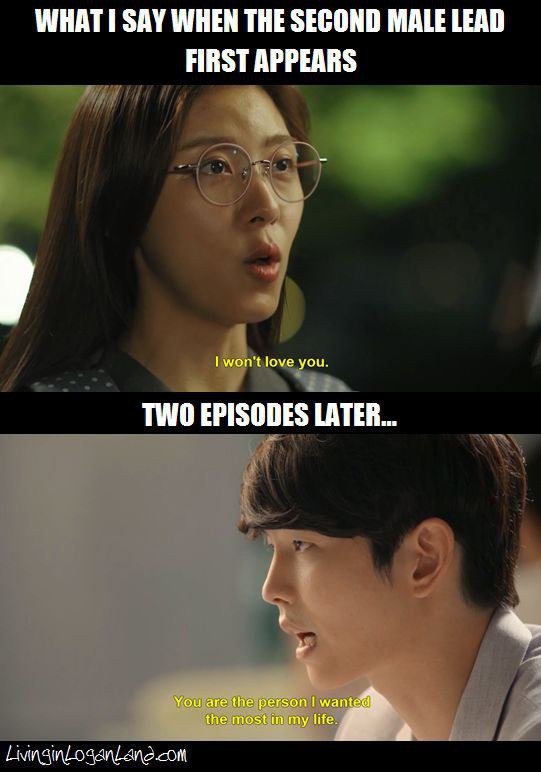 3. "Supposed to be adults" characters act childish and immature:
This is what makes a drama character annoying and disliked by watchers. Because someone who's supposed to be a mature adult would never act clumsy and childish screaming all the time and overreacting to almost everything like Hwang Jung Eum. Whenever I read comments about a drama she starred in, I find watchers complaining about her character. This problem can even ruin the whole drama. I'm not saying that grownups should be serious and boring, on the contrary, I like cute characters, but still, there is a huge difference between being funny, and being annoying.
4. ML/FL can't make a decision between SFL/SML: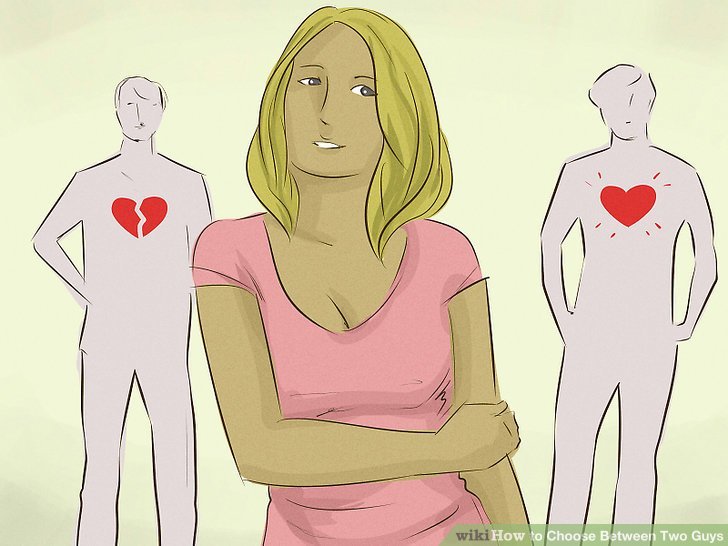 This was the reason I wasn't interested in watching Jealousy Incarnate. If the ML/FL truly loved the other one, they wouldn't doubt it and have mixed feelings. In my opinion, it seems like cheating to like two different people at the same time and even have the nerve to ask both of them to wait for your decision. The same thing goes for dramas that promote for love affairs and cheating (when the main lead is confused whether to choose between the lover and the partner). In the end, the OTP (one true pairing) will reunite, and the SML/SFL will end up hurt. I've seen this case in Just You, Devil Beside You, Doctor Stranger, Dream High, Siege In Fog (took the FL almost the whole drama to decide), The Innocent Man (worst drama I've ever seen).
5. ML/FL leaves the other thinking it's the right thing to do:
Usually, there are two reasons that can lead to this stupid decision: whether it's the ML trying to protect his love, or the FL thinking she's not good enough. I only love "stick-together" kind of couples whose love is stronger than anything else. Other weak and easy to separate couples should take note of Siege in fog's lovebirds Yi Lian Kai / Lan Po and Qin Sang. And what makes it worse is when the leads break up for a few months or years, then reconcile when they shouldn't have broken up in the first place.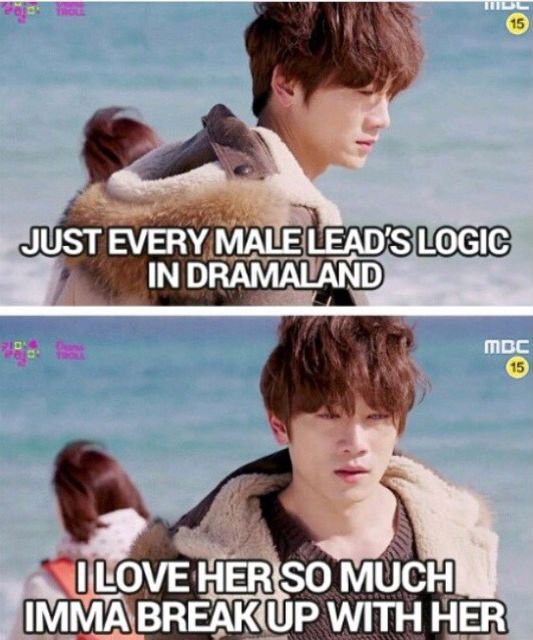 BUT I LOVE IT WHEN:
1. The character's story explains its behaviour:
I believe nobody is born evil. There's a reason for everyone being the way they are. The devil himself was a fallen angel. The same case goes to drama characters. I personally love evil ones, but on one condition, as the story develops it should give an explication to every character's behaviour, especially villains (painful childhood, betrayal, a failed relationship, revenge, etc.). Some evil characters made me pity and even love them.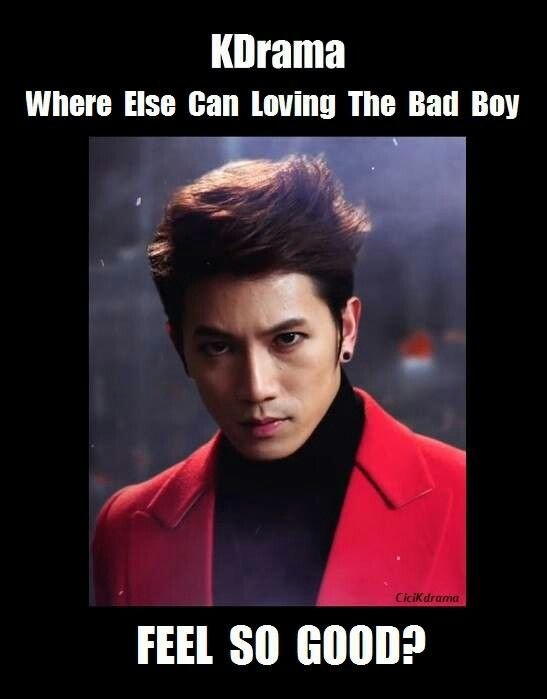 This guy was one of my worst SLS. :c


2. Action scenes seem real:
I love it when a drama is filled with fighting and action scenes just like Iljimae. I have a soft spot for this drama. Why? Because every fight seemed so real, it made me believe that Lee Joon Gi and Park Shi Hoo were two historical warriors, not just two actors. I don't like it when the actor/actress seems comfortable using only one hand to fight many guys with weapons, then wins the fight without even the slightest injury. I don't like it too when the strength of the lead character is exaggerated to the point it becomes ridiculous makes me annoyed or laughing instead of amazed and wowed (Fantasy dramas are an exception of course). 


3. A drama offers a new perspective on life:
I love it when a drama offers a new perspective on life, teach us lessons and inspire us. My first article on MDL was about how can Kdramas become a source of inspiration, not just entertainment (Click here to read). For me, the most inspiring drama I've seen was Cruel City (so full of inspiring quotes). Unlike other Kdramas it portrayed the world like a dark hole full of poisonous snakes, that it scared me. This was one of the few dramas that had an actual connection to reality. It changed the way I see the world.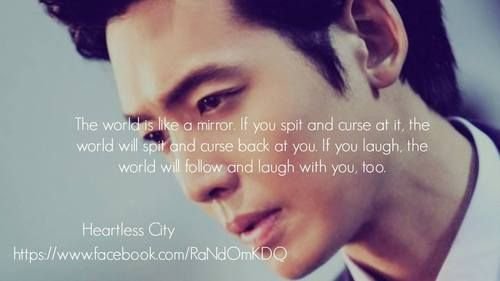 ---
Thanks for reading! Hope you enjoyed! 
What are the things you love/hate about dramas?