I know that the title might sound ridiculous, but as I was enjoying my book time I suddenly had an epiphany. We can often see that popular manga/manhwa are being remade into a live action movie or drama, but why not foreign books as well?
Of course, it's because it's really hard to obtain the rights for it and the process would take forever, but still this article will be about ''what ifs''. 
---
NO. 1 TWILIGHT 
by Stephenie Meyer
Don't judge me with this one, because I know that I can't be the only one who imagined an Asian while reading the popular saga from Stephenie Meyer. As it already has movie adaptation, it's VERY unlikely that it would be remade once again, but still till this day I imagine how Koreans would pull it off not only actor wise, but also plot wise. Korean dramas have a specific timeline, I would tell of how and when things should happen. And also let's not forget about the cliffhangers we get each week as it's airing.
For those who do not know about Twilight then it's about an ordinary girl, Bella Swan, who moves to a small town in middle of nowhere and enrols in a high school where she meets her prince charming, Edward Cullen who is actually part of a vampire clan.
Let me know in the comments who would you picture as Bella and Edward in the Korean adaptation. My pick goes to the Kim Woo Bin and Park Bo Young. Woo Bin has a certain mysterious vibe around him ,which I think would fit the role of Edward Cullen and on the other side Bo Young has those beautiful doe eyes.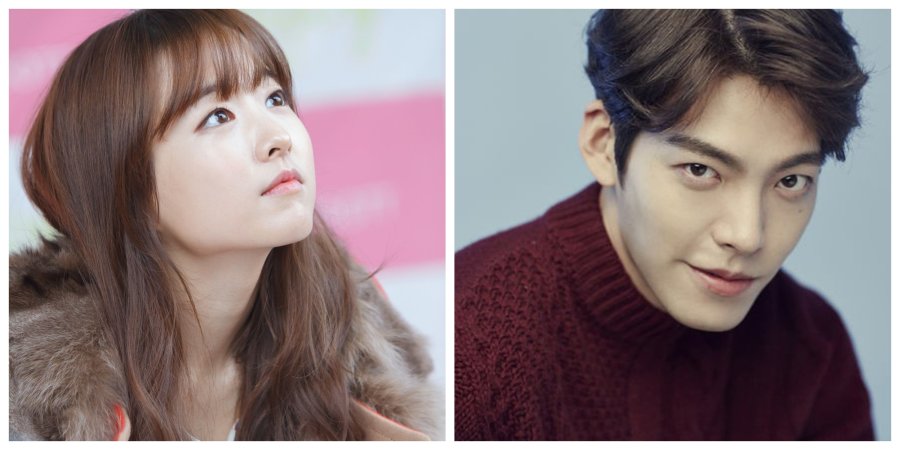 ---
NO. 2 STEPBROTHER DEAREST 
by Penelope Ward
Okay, I know that this book might not be as popular, so for those who do not know, I will first talk about the summary of the book.
You're not supposed to want the one who torments you. When my stepbrother, Elec, came to live with us my senior year, I wasn't prepared for how much of a jerk he'd be. I hated that he took it out on me because he didn't want to be here. I hated that he brought girls from our high school back to his room.
 But what I hated the most was the unwanted way my body reacted to him. At first, I thought all he had going for him were his rock-hard tattooed abs and chiseled face. Then, things started changing between us, and it all came to a head one night. Just as quickly as he'd come into my life, he was gone back to California. It had been years since I'd seen Elec. When tragedy struck our family, I'd have to face him again. And holy hell, the teenager who made me crazy was now a man that drove me insane. I had a feeling my heart was about to get broken again.
The book is quite explicit and talks about a forbidden relationship, which I think Korea is not ready for, but I really want to see how such movie/drama would look like if they made adaptation of it. 
For the leads this time I pick Ok Taecyeon and Kim So Hyun because they really matched well for me in Let's fight ghost, also we have to count the physique Taecyeon has, which is needed for this story.
If you think that this is some kind of 50 shades of grey thing, then I can assure you that it's not like that!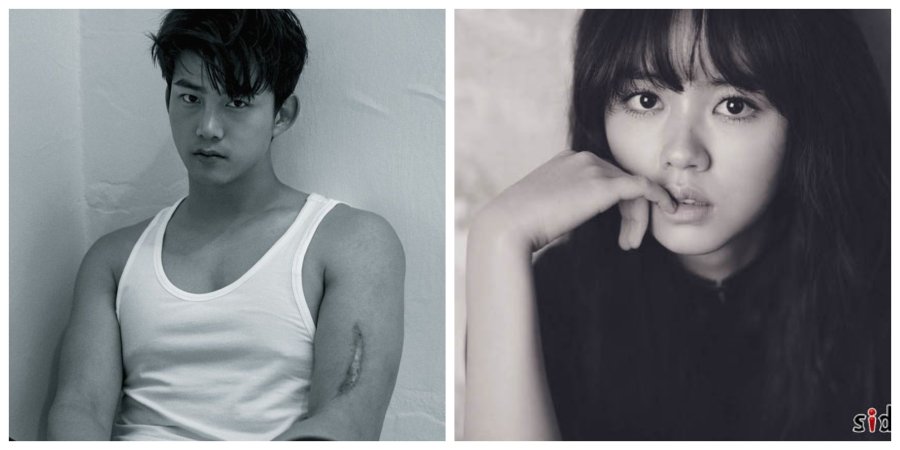 ---
NO. 3 SIMON VS. HOMOSAPIENS AGENDA 
by Becky Albertalli
You might think at this point that I'm totally crazy because there is no way that this might happen in Korea anytime soon. Still, I really enjoyed the book, but not the writing much. I am really hard to please with writing style which I admit, I did NOT like with this book. But still the plot is very nice and powerful. In the USA it's hard to come out and be brave enough to talk about yourself, but in Korea I think it's even worse. 
Korea often produces gay/lesbian movies and shows in which the endings are very sad ones. Some might think that they simply portray the reality of how Korea deals with LGBTQ people, but I honestly think that they simply give sad endings to show that these types of relationships are wrong, which is totally wrong! That's why I think this movie would be a really good wake-up call for all Koreans. I think they would feel more attached to it, if it was about Korean gay couple rather than western. It's simply because the school system in Korean works differently and the Korean adaptation would be much darker than the American one and more serious.  

I wish this movie would give confidence to people in the closet. I wish that they would stop being afraid and finally live the life that they were born to!
I think Lee Gi Kwang suits the role of Simon and his partner would be Yang Se Jong. Tell me how you feel about the cast and drop your dream cast!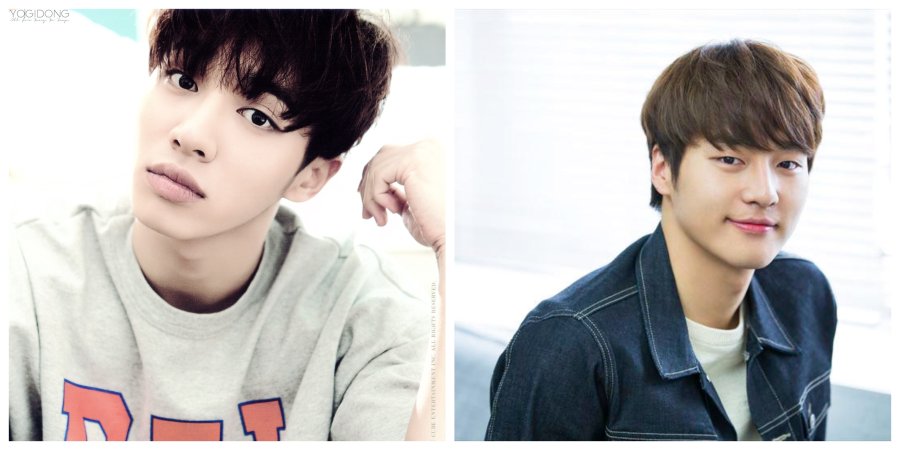 ---
NO. 4 THE RED PYRAMID 
by Rick Riordan
When I was a child, I fell in love with adventure books so I was a geek for ''A Case For Your Books'' by Thomas Brezina, who is an Austrian author, but then I moved to Rick Riordan's books and there I fell in love with The Red Pyramid saga.
Of course it takes place in Egypt and it's about two siblings finding out various secrets and mysteries as they travel the world. Korea does not have pyramids, but its history is so rich that I think they should pay more attention to it! I honestly can't find any drama/movie about exploring some mysterious sights and uncovering new secrets. On the other hand, China is doing a pretty amazing job with The Lost Tomb and all Jackie Chan movies about the ancient history.
That's why I think that book would be amazing idea to remake and fit it into Korean history.
For the two siblings, I pick Nam Da Reum and Jung Da Bin.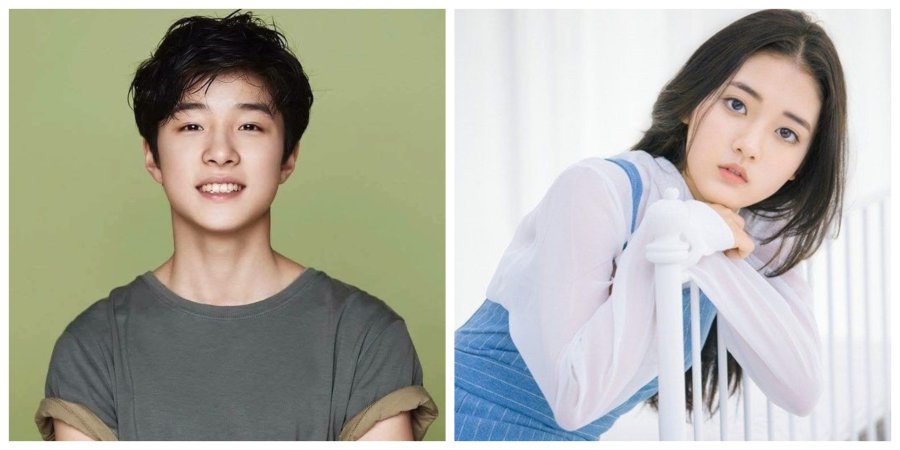 ---
These were the books that came into my mind immediately as I had the thought about Korean remakes. 
Which books you would like to see being remade into Korean shows?