Before I begin, I want anyone reading this to know that this drama has the best love triangle ever. It is better than whatever love triangle you thought was the best. :) 
Netflix released an 8 episode K-Drama, Love Alarm on the 22nd of August, and it turned out to be one of the few things I needed in my life. This is the remake of the popular webtoon by Cheon Kye Young. I remember watching the trailer and thinking it was different from any Korean drama, but it still didn't pull me in though I was going to give it a try at one point. The trailer reminded me of Black Mirror which I like so I wondered how this was going to be pulled off because K-Dramas that focus on futuristic themes rarely pull them off well and kind of leaves a sour taste in your mouth when you realize they should have gone for a different theme.
I never saw myself watching Love Alarm the minute it was released on Netflix. I forgot it was being released that day. It was a fine Thursday evening well, not that fine because I had a headache and was laying in bed when my notifications went off alerting that Love Alarm had been released even though I didn't request to be notified. I clicked the link thinking, 'I'll just see how the first 10 minutes are and then take a nap.' Boy, was I wrong?
The first episode went by in a flash, and I hadn't realized when I was eager to watch episode two, then three, four till eight. Are they short episodes? No, they are about an hour-long each, but I did not notice it at all. What happened, you ask. Pull out a sit and listen to how a K-Drama took over 480 hours of my life I don't want back.
The actors, from the main leads to the supporting acts, were all great. In my opinion, nothing was lacking, and I was grateful for this because I could enjoy the ride with no hitches. The drama is set in the future where a mobile app was the way of life. The app would sync your heart and would alert you if someone you like or vice versa was within a 10m radius from you. Obviously, you could see how things could go wrong with an app like this where your heart was basically worn on your sleeve.
This was one of the very few Korean dramas where I could not decide on the male lead and second male lead (actually, I'm not sure who is the male lead and SML because they both seemed to be the male leads). They were just the perfect guys. Though, one may have a different opinion on who the female lead should end with. We have the male lead, Sun Ho (played by Song Kang), who just returned from the States to attend his final year in high school and his best friend Hye Young (played by Jung Ga Ram) who has lived with him since they were kids.
Before I get to the romance between the female lead and both male characters, I want to briefly talk about the relationship between the Sun Ho and Hye Young because all things being equal, I would have preferred they both just ended up together instead of cracking my head on who should end up with the female lead. This was the easiest option for me, but hey, I'm not the scriptwriter, unfortunately. Sun Ho grew up in a household that lacked love. He was the only child born to an actress who wanted to remain young at all costs and a politician who focused only on his goals. Hye Young is the son of the live-in family maid, and through this chaos, both boys depended on each other for companionship and grew closer than ever. They were soulmates in my view of things. Sun Ho's mother generally had to ask Hye Young to speak to her son if she wanted him to do something because that was the only way Sun Ho would do it. I remember one of their early conversations in the drama:
Sun Ho: Why didn't you pick up my call?

Hye Young: Because I was working.

Sun Ho: Quit!

Hye Young: Huh? Why?

Sun Ho: Because I'm back.Hye Young to Sun Ho (as kids) : I will always be by your side.
I was almost shocked one episode when Sun Ho's love alarm rang and Hye Young was the only person within 10m from him, I was like, 'Oh...is this happening?' But yeah, it was someone else. Yeah, whatever. The director and scriptwriter knew what they did. They shall pay.
Kim So Hyun played the female lead, and she couldn't have done a better job. She's grown so much and has improved on her acting as the years went by. What more can we ask for? One other thing I loved in this drama was her name. Kim Jojo. Such a unique and attractive name in the K-Drama world and somehow, I couldn't see her being named something else. She played a girl with a dark past that she tried to hide from everyone. She has no parents and is living with her aunt and cousin who in some cases, were a nightmare. All she wants to do is survive. Jojo isn't your basic K-Drama female lead who would stay silent when being pushed around or until someone fought her battles for her. She pushed back when pushed, and I loved her for it.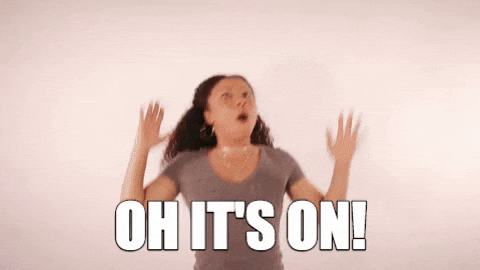 Hye Young had a long, silent and one-sided love for Jojo and I think he was content with it. As long as she was happy and smiling, he was delighted. Then came Sun Ho, who noticed that his best friend had a thing for Jojo then liked Jojo at first sight. Really, when this happened, I was a bit annoyed because I thought it was the old cliche two friends like the same girl and the undeserving one (who didn't like her in the beginning but tries to prove that he's better) ends up with her, but the drama proved me wrong. When Sun Ho and Jojo broke up, I was automatically pissed at Sun Ho because it's like I was always expecting him to mess up, but I was wrong. I was angry at the wrong person.
Sun Ho fell very deeply for her, and his love was so real that I couldn't take it anymore. Jojo thought she had shortcomings and hide it from Sun Ho, but he promised to love her through it all, and that he did.
Hye Young, on the other hand, loved her from afar and wanted her happiness at the very least. Even if she didn't love him back, he wanted her to be happy. He knew of her dark secrets and didn't see it as something dark. 
The cliffhanger at the end of this season will end me if they don't release season 2 soon. The 8 episodes are too short for me. Season 2 release date is still pending; hopefully, it will come at the end of the year or Spring 2020 the latest because that is the only way I can survive.
Here's a clip for you to enjoy.
I did not give enough justice to this review so I shall leave the watching to the rest of you. Spread the word. I have a question for you. If the love alarm app existed, would you download it? And guess what? It does exist... for android users. I downloaded it out of curiosity, and it works. Not in that sense, sorry. There's no hot guy/girl ringing any alarm anytime soon.
What is does is that you can fill up the empty heart on your screen and you can find yourself getting to know the webtoon characters more by taking part in promotional events and mini polls about the webtoon story and its characters. Apparently, there's going to be an event in Seoul (date hasn't been released yet) which is one way of getting points to fill your heart in the app. If Song Kang is going to be at this event, then I may just drive through, and you know, see how everyone is doing and make sure he rings my love alarm.
---
Love Alarm is available on Netflix. Don't miss out on this.
And to this, I say adieu!