Name: Jo Hyun Chul
Native name: 조현철
Also Known as: Jo Hyeon Cheol, Cho Hyun Chul, Cho Hyeon Cheol
Nationality: South Korean
Gender: Male
Born: December 24, 1986
Age: 32
Cho Hyun Chul is a South Korean actor and film director. He was born on December 24, 1986 and made his debut as an actor in 2006 and in 2014, he made his debut as a director. Since debut, he has appeared in several films and television dramas, including the 2019 fantasy drama, "Hotel del Luna". He is the younger brother of Korean rapper, Mad Clown.
Articles
Editorials

- Nov 11, 2019
Recently, I have written about my favourite Asian Dramas that excel at characterization, dialogue, and conflict. There is one more key element to a drama that I find sets shows apart from all others… a moral (as in Please Put Your Thinking Cap On).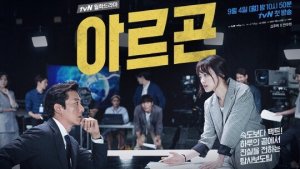 Here are reasons why you should watch this gritty political/newsroom drama from tvN.